Joleon Lescott column: Sparks set to fly in two tasty Premier League clashes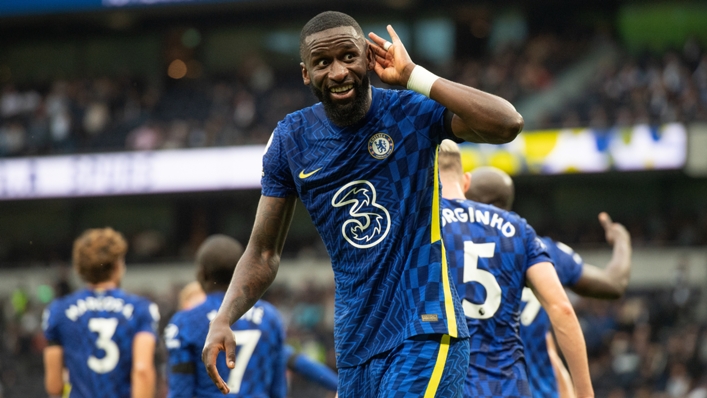 Another Premier League weekend is upon us and there are two huge games I simply cannot wait for.
First up, two of the main contenders for the title will meet at Stamford Bridge when Chelsea host Manchester City — and I'm a little worried for my old side!
Thomas Tuchel has a fantastic record against Pep Guardiola.
Before he took over from Frank Lampard, City beat Chelsea 3-1 at the Bridge back in January.
But with Tuchel in charge the Blues won the next three meetings, which is bound to play on the mind of his opposite number.
I would love to say Pep will know what he must do differently this time but it's hard to pinpoint any particular issue from the previous clashes.
Luck can play a part in close games like these, of course, and it is a meeting of two world-class tacticians.
But the one area I think we may see a tweak from City is the inclusion of a more recognised defensive midfielder, given their struggles in that area during the Champions League final defeat.
On this occasion, I think the emphasis from Pep will be to deploy his best players in their best positions and get them playing at their maximum capacity.
The league champions drew a blank against Southampton but I don't think there is any cause for concern.
Naturally, talk turned to their lack of a recognised striker — yet we didn't hear anything about that subject when they put five past Norwich and Arsenal, or six past RB Leipzig and Wycombe.
I also think Ferran Torres is a very capable option through the middle.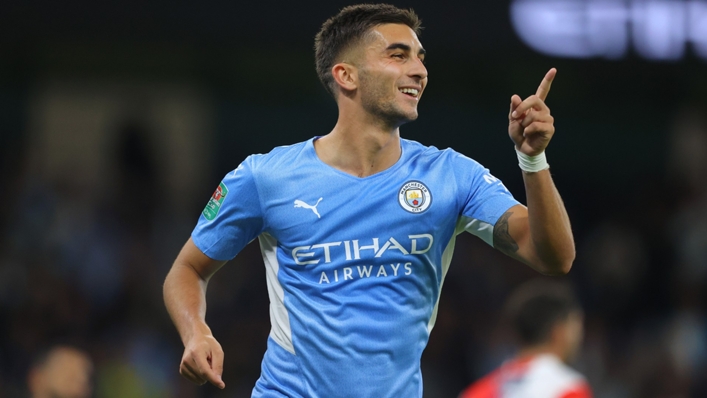 I would even go as far to say that if he plays in 80% of games this season in all competitions, he can threaten the 20-goal mark.
His movement, intelligence and composure say to me he can become a reliable scorer for the club in the coming years, right up there with the league's big hitters.
Chelsea, on the other hand, have been so impressive in the early stages of the campaign it's hard to see them dropping points.
When you're keeping things so tight defensively and then add in the phenomenal firepower they have at their disposal, it's a fearsome combination.
I'm relishing seeing Romelu Lukaku and Ruben Dias lock horns, in what could be one of the duels of the season.
Lukaku will be pumped for the physical battle and Dias won't shy away from it, which should make for a fascinating watch.
As for the North London derby, who would have thought a fortnight ago that Arsenal and Tottenham could be level on points after this weekend?
Things change quickly in football and I was keen to stress that Mikel Arteta simply had to prioritise results at all costs after a tough start.
Two 1-0 wins against Norwich and Burnley may not have set pulses racing but things don't look anywhere near as bleak for the Gunners now.
Arteta deserves huge credit for picking his men up and consecutive clean sheets will breed confidence in his new-look defence.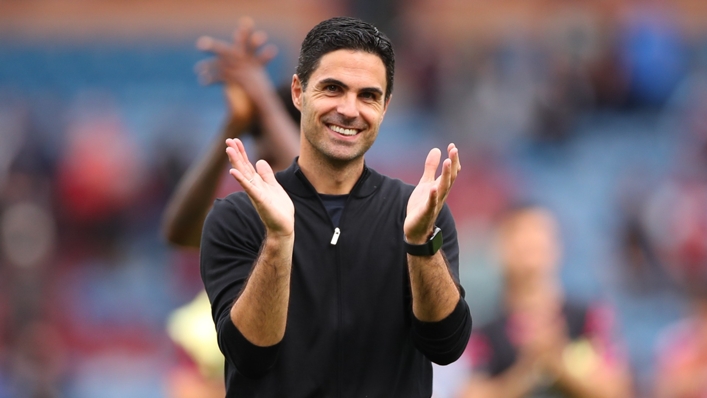 Normally, Arsenal sides have no issues in front of goal but things are not quite clicking up front for them.
Pierre Emerick-Aubameyang is a world-class operator suffering a tough run of form — but it's hard to keep players of his ability down for too long.
I fully expect him to be back firing on all cylinders in the coming weeks.
Spurs had a fantastic start but two humbling 3-0 defeats, in London derbies no less, have given Nuno Espirito Santo plenty of food for thought.
One thing I've noticed in watching those clashes against Crystal Palace and Chelsea is the Portuguese boss is having a hard time making the most of Harry Kane.
It's been well documented that the England skipper has developed a tendency to drop deep and link up the play in recent times — something he does really well.
But he has looked up against it in the new system and in many ways the pacy, counter-attacking approach suits the likes of Lucas Moura, Heung-Min Son and Steven Bergwijn better than him.
They want to break quickly and with players who are physically primed to burst past their man, which is something Kane will rarely do.
For me, both Kane and Nuno need to realise the current approach is not working and a resolution needs to be found.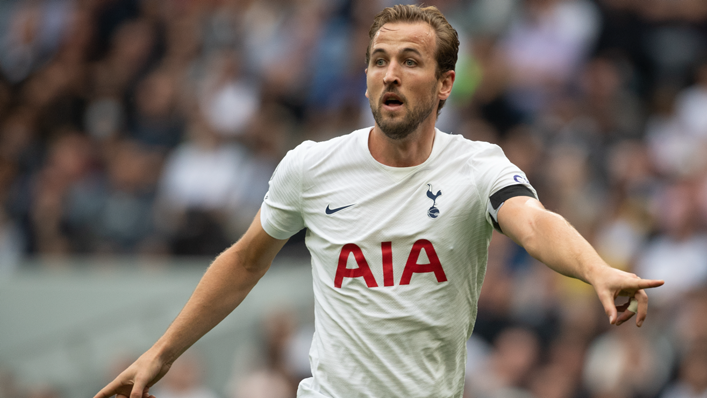 It's tough for the manager to abandon his preferred formation but I think he has to find a way of building things around his talisman.
When you have somebody that regularly scores more than 20 goals a season, the priority is to get them in a system where they're scoring — then you can sort the rest from there.
If Spurs get their main man firing again, I'm sure things will quickly improve.
Anyway, time for some more predictions ahead of Matchday 6.
Joleon Lescott's Matchday 6 Premier League predictions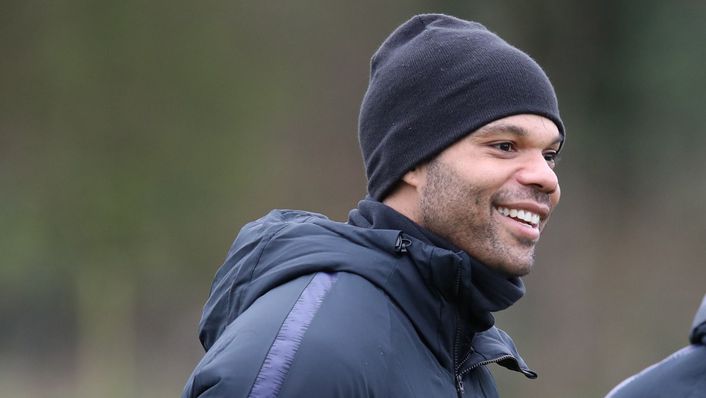 Chelsea vs Manchester City (Saturday, 12.30pm)
It pains me to say it but I think I will have to go for a Chelsea win here — purely because of how strong they've looked so far. I hope I'm wrong!
Everton vs Norwich (Saturday, 3pm)
Norwich don't currently look capable of offering a goal threat while also keeping their back door shut. For that reason alone, it's hard to fancy them in a game like this.
Leeds vs West Ham (Saturday, 3pm)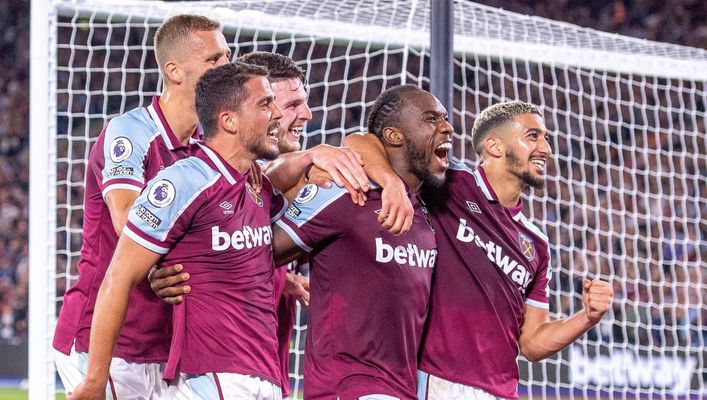 This is one of the weekend's more interesting games for me and I have to go with the in-form Hammers — even if predicting Leeds matches is a bit of a thankless task.
Leicester vs Burnley (Saturday, 3pm)
I got Leicester wrong last week when they were beaten at Brighton but they can put things right against a Burnley side who don't fill me with much confidence.
Manchester United vs Aston Villa (Saturday, 3pm)
This will be a tough test for United. But with the Cristiano Ronaldo factor in play, the hosts will probably edge this one.
Watford vs Newcastle (Saturday, 3pm)
Both sides will see this as a winnable game but I am leaning towards Newcastle, probably with a bit of brilliance from the lively Allan Saint-Maximin, who I love to watch play.
Brentford vs Liverpool (Saturday, 5.30pm)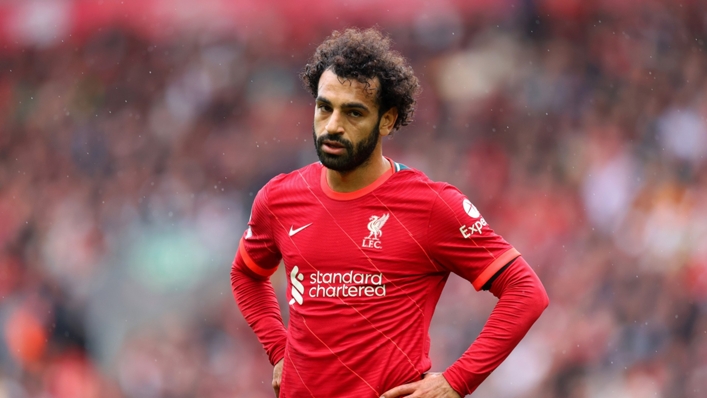 Brentford played well last week and are capable of a shock but I don't really see it happening here. Liverpool have looked imperious and should dominate possession, which will be key.
Southampton vs Wolves (Sunday, 2pm)
For the first time under Bruno Lage, Wolves were poor last week and I want to see a much improved effort against Southampton — a game neither side would probably be too downbeat with a point from.
Arsenal vs Tottenham (Sunday, 4.30pm)
I'm going to say Arsenal nick this, largely due to them entering in a much better frame of mind after those two narrow wins. The home crowd will also give them a boost.
Crystal Palace vs Brighton (Monday, 8pm)
This is always a feisty encounter and I think the home crowd may inspire Crystal Palace to a victory over their rivals. Brighton have made a great start but this will be a stern test.
Joleon Lescott was talking to Matthew Hill
Tags