Joleon Lescott column: Rom and Ron are a defender's worst nightmare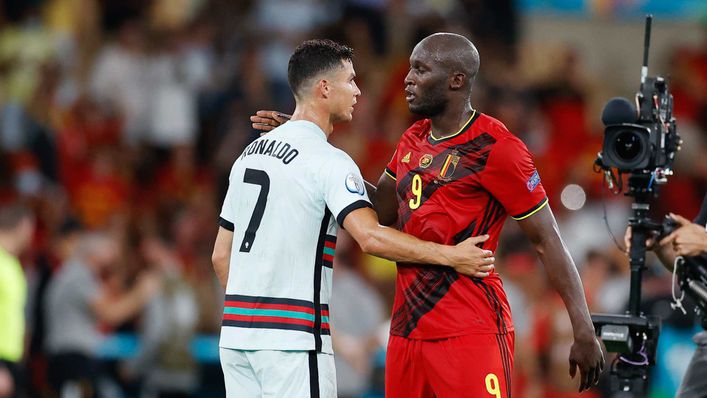 Although it's still early days, I think we can safely say Chelsea and Manchester United mean business this term.
Both sides went big in the transfer market and have backed up their spending with solid starts, suggesting they both have a part to play in the title race.
Unquestionably, each made their biggest signings up front by capturing Romelu Lukaku and Cristiano Ronaldo respectively — and what a treat it is to have them back in the Premier League.
They may be two stars we're already familiar with on these shores but I think they're entirely different beasts from when they last plied their trade in England.
Something both possess is an immense will to win, along with a selfishness I like to see in elite goalscorers.
They strike me as the type of players that will be frustrated if they win but fail to get a goal — they see scoring as their primary job.
Many would talk about putting the needs of the team first but they both set themselves high standards in terms of scoring, which leaves them disappointed when they fall short — I used to like seeing that in the forwards I played with.
For me, the biggest difference in Lukaku now is not necessarily in how he plays but more the level of respect he commands from opponents.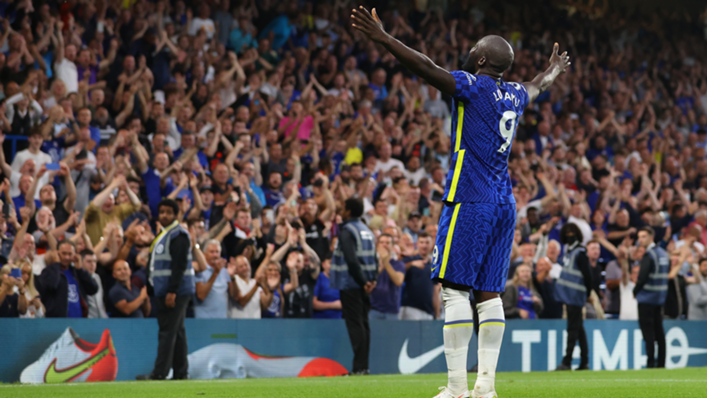 After all, this is a man with more than 100 Premier League goals to his name from spells with West Brom, Everton and Manchester United, so he is not your average new arrival from abroad.
During his time at Old Trafford, he scored near enough a goal every two games but appeared to be taken for granted somewhat.
United were going through a transitional period and seemed to always want a more glamorous option — his effectiveness was overlooked, whereas at Inter Milan he was adored.
I think he and Chelsea are a perfect fit.
Under Thomas Tuchel, the Blues can sometimes keep the ball for long periods and then look to release their forwards into space in behind with a killer pass.
Having played at West Brom, where possession was at a premium, Lukaku is a master at occupying two centre-backs and being ready to make those runs his team-mates will love.
But Chelsea also have a lot of quality out wide — and if you continually put good balls into the box, Lukaku is a certainty to get on the end of them.
He is thriving on being his side's main man and I can only see a hugely successful campaign in store for him and the Blues.
While the Belgian's arrival may make the biggest impact on the pitch, Ronaldo returning to Manchester United will have huge benefits off it.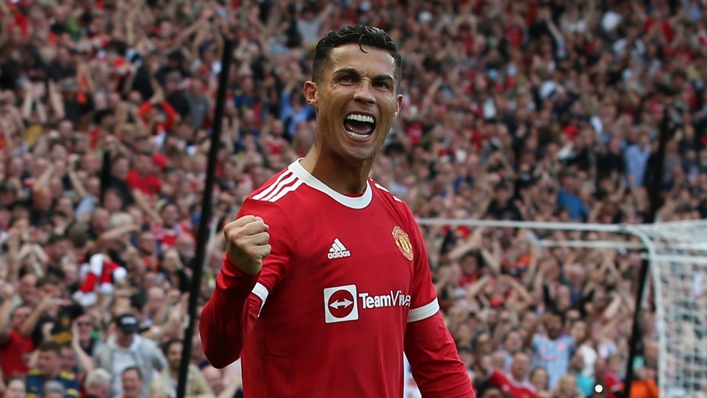 When somebody of his stature arrives, it changes the culture and raises the bar for everybody involved. Players, manager, staff — everyone.
For the likes of Jadon Sancho, Marcus Rashford and Mason Greenwood — three young players who have the potential to be world class — they will get a first-hand look at what it takes to reach the top.
To reach the level Ronaldo has, it goes beyond the pitch and even beyond what happens on the training field.
He will have created routines and habits he applies even on his days off, showcasing an unbelievable level of dedication to being the best he can possibly be as a footballer.
His style of play has developed a lot since his formative years and I believe he is one of the most efficient players you will ever see in how he operates nowadays.
Every movement is with a purpose and he is so effective in how he plays, with intelligent running and poacher-type finishes galore.
He still has the burst of pace and the strength in his locker — he's just more selective in choosing when to use it.
That change of style will be what I believe means he can still play at the highest level for years to come.
If I was to line up on Sunday for either Tottenham or West Ham, I would probably just about rather face Lukaku — purely because I enjoyed a physical battle more than the constant concentration required for someone like Ronaldo.
But from experience, I can assure you no defender will enjoy marking either of them this season.
Time for some predictions. Another seven correct outcomes last week so hopefully I can keep my good run going!
Joleon Lescott's Premier League Matchday 5 predictions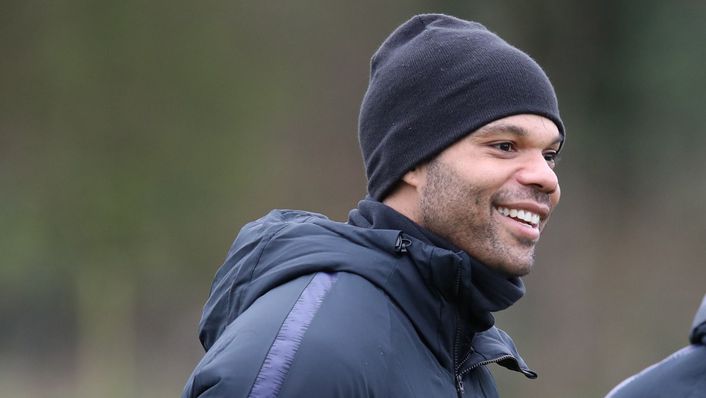 Newcastle vs Leeds (Friday, 8pm)
Leeds have not been great so far and I think Newcastle have a chance if the home fans get behind them. But the Whites did the double over them last season and I think they possibly edge this again.
Wolves vs Brentford (Saturday, 12.30pm)
This will be a close one. If Brentford keep it tight and look to contain, that is probably their best chance of getting a result but I will plump for a win for my old side. Adama Traore will no doubt cause the Bees problems with his pace.
Burnley vs Arsenal (Saturday, 3pm)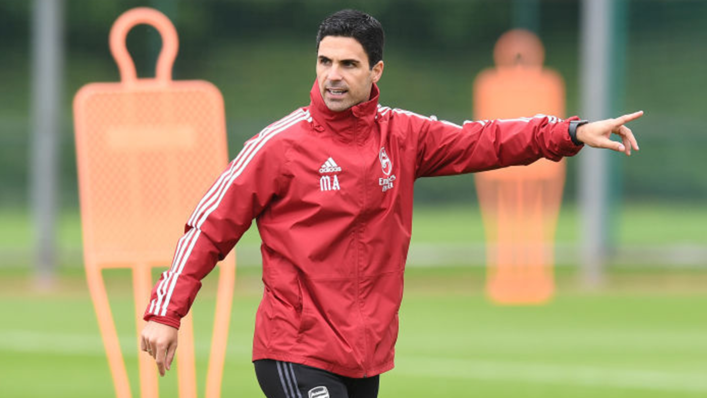 Burnley's poor form has surprised me. I'm not used to them throwing away leads like they have been doing! Arsenal got a huge win last week but this will be physical and it could be another tough afternoon for the Gunners.
Liverpool vs Crystal Palace (Saturday, 3pm)
Palace were impressive against Spurs but going to Anfield is a completely different challenge. It will be a full house and Jurgen Klopp's side have looked sharp in front of goal so far this term.
Manchester City vs Southampton (Saturday, 3pm)
I think this will be a convincing win for the champions. The scoreline might not be particularly one-sided but they will have all the ball and I expect them to beat Southampton with an element of comfort.
Norwich vs Watford (Saturday, 3pm)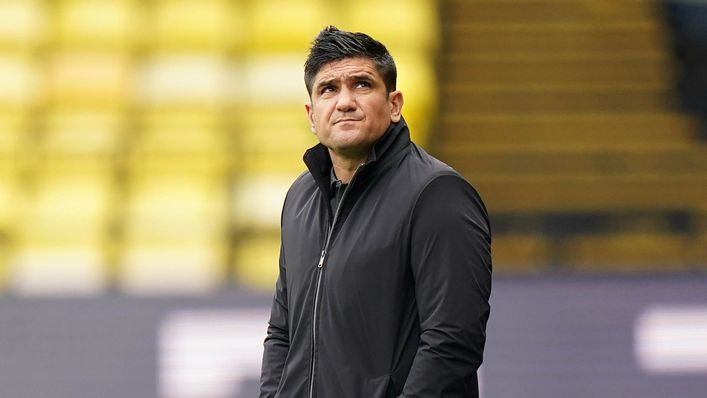 Wow, this really is a huge clash so early in the season. Is it too early to call it a six-pointer? Norwich are not scoring so if Watford can make it tough and utilise their pace late on, it could be a precious three points for the visitors.
Aston Villa vs Everton (Saturday, 5.30pm)
Everton are going well under Rafa Benitiez. He seems a great fit for this group of players, more so than Carlo Ancelotti ever did. But it's a tough ask going to Villa and I think the sides will play out an exciting, close game.
Brighton vs Leicester (Sunday, 2pm)
This one will be a good watch — two proper footballing sides overseen by two of the division's best coaches. I think Brighton's style of play will suit Leicester and their quality may just end up shining through.
West Ham vs Manchester United (Sunday, 2pm)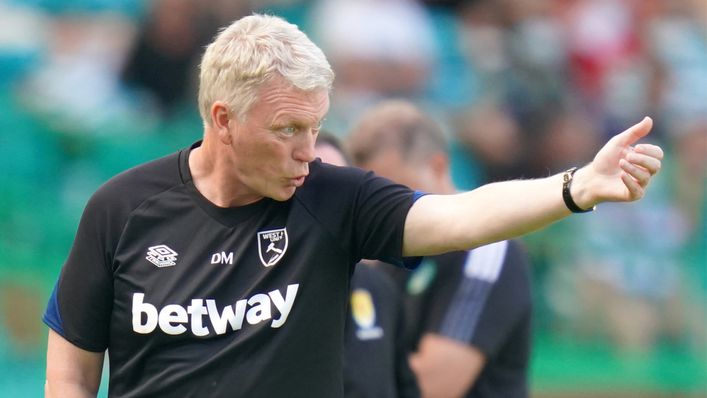 My old boss David Moyes worked wonders with a compact squad last season but those low numbers could cause issues this term with a Europa League campaign thrown in. With no Michail Antonio, I think the visitors will find a way to win.
Tottenham vs Chelsea (Sunday, 4.30pm)
I have to say it again — it's hard to look past Chelsea currently. We saw where Tottenham's frailties lie last week and the Blues are primed to dish out more punishment. I think Tuchel's men will take some stopping this term.
Joleon Lescott was talking to Matthew Hill
Tags