After their horror show against Liverpool, Manchester United simply must deliver when they face Tottenham on Saturday evening.
Although the 5-0 drubbing may have caught people off guard, I don't think anyone could have been too surprised by Jurgen Klopp's side turning up and dominating at Old Trafford.
The Reds are currently playing at an entirely different level to their rivals, so for United to lose wasn't the issue — it was the manner of the performance that will have been tough for everyone associated with the club to take.
For me, the blame should be shared between Ole Gunnar Solskjaer and his players.
Sure, the boss didn't seem to set his team up with a clear game plan and they were found wanting tactically again. But how many of those on the pitch can say they played to their maximum level?
Other than David de Gea and potentially Marcus Rashford, who is just working his way back from a long absence, I think the rest of them were way below par.
You can be playing in a system that doesn't suit you or isn't really working but as a player you can still have a good game and play to your highest possible standard.
I'd love to know what Cristiano Ronaldo has made of the last few weeks at Old Trafford.
He must have thought United were a lot closer to challenging than they're showing because he's a man who demands to be winning titles wherever he plays.
Some have questioned whether he's an ideal fit for this team but I think Ronaldo is capable of performing in any side.
If you look at the role he plays for Portugal, he works extremely hard and adjusts his game for the benefit of his team-mates.
At other elite sides in Europe, there would already be a clear way of playing established and new arrivals would have to buy in to a philosophy — but that's clearly not the case at the Theatre of Dreams right now.
Spurs slump cause for concern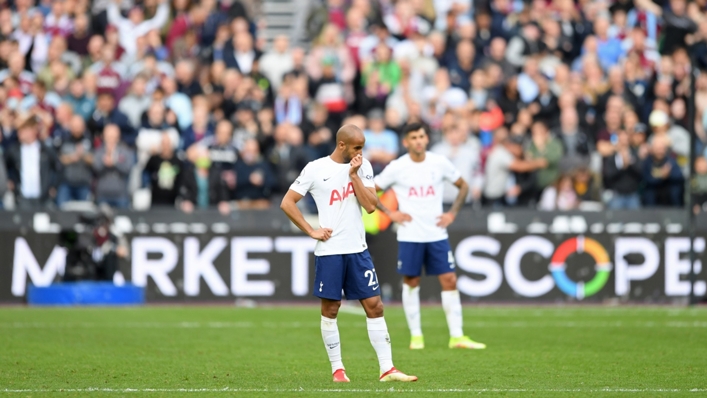 Spurs aren't exactly having a great time of things and Nuno Espirito Santo will be feeling the heat himself.
To be honest, he's been under pressure since he arrived in North London because he was not the first choice of the club or the supporters — and everybody involved knew that.
I have a lot of respect for what Nuno achieved at Wolves. But I've always been keen to stress the difference in managing a side where the expectation is to go and win every single week.
It's not enough at a club like Spurs to take encouragement from a performance, or to go into a game with the mindset of making sure you don't lose.
Big clubs must focus on results and things can get rough very quickly if you're not picking up three points on a regular basis.
Harry Winks' comments last week after the defeat to Vitesse were quite concerning, with the midfielder seeming to question his manager's selection policy and admitting that confidence is low in the camp.
It's not surprising to hear — morale does dip when you're not getting the results and an upturn is normally enough to lift spirits.
But having been in dressing rooms like that myself in years gone by, you shouldn't come out and say those things publicly. Some things need to stay in-house for the good of the squad.
Right now, it's hard to envisage these two managers both being in charge of their respective clubs next season.
Put it this way, if either loses this clash, I think they'll find themselves in big trouble.
AFCON could hurt Reds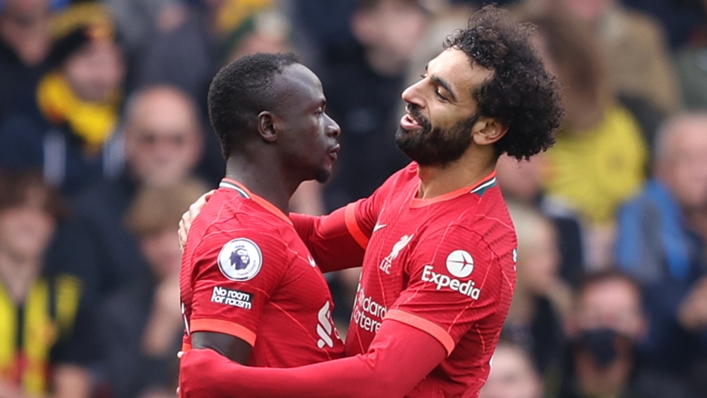 It's already looking like a three-horse race for the title this season and I'm struggling to see any of the top three dropping points following last week's performances.
Chelsea, Manchester City and Liverpool all have a very professional look about them but I have my concerns over the Reds' longer-term prospects.
The Africa Cup of Nations is set to leave them without Mohamed Salah, Sadio Mane and Naby Keita for an extended period in December and January, which is a hammer blow.
Nobody in the Premier League is proving more valuable to their club than Salah and Klopp will be all too aware of that.
If Liverpool can continue to brush teams aside in the manner they have been doing recently without the Egyptian, it would quite surprising.
That's why I think we may see him rotated a little bit more than usual in the next couple of months as the Reds prepare for life without him.
There are plenty of players in that Liverpool squad who can step in — but few can have the impact Salah does.
Perhaps someone will start to stake their claim in this weekend's home clash with Brighton. On that note, time for some predictions!
Joleon Lescott's Premier League Matchday 10 predictions
Leicester vs Arsenal (Saturday, 12.30pm)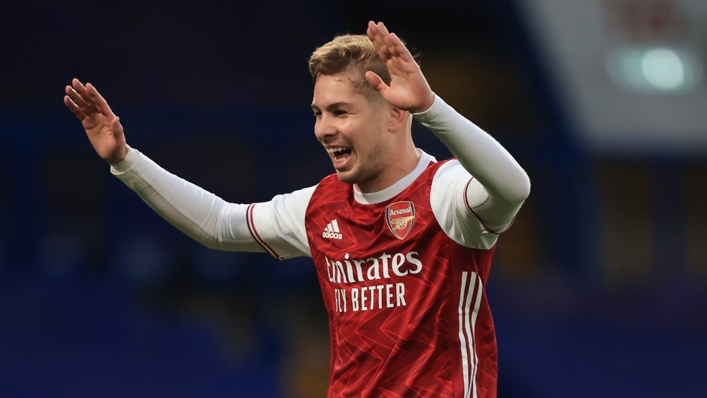 What a great game to kick off the weekend! Both sides picked up good results last week but I've been particularly impressed with Arsenal's turnaround. Consistency is the key for them now and a repeat performance could land them a big three points.
Burnley vs Brentford (Saturday, 3pm)
Brentford will be wondering how they left clashes against Chelsea and Leicester without any points. They're flying but this is a different kind of task for them — Burnley will keep it tight and I think the Clarets nick a first win.
Newcastle vs Chelsea (Saturday, 3pm)
Sorry Newcastle fans, I can only see a Chelsea win and I don't think it will be close. The Magpies barely touched the ball in their draw with Crystal Palace and could be in for a long afternoon.
Liverpool vs Brighton (Saturday, 3pm)
The way Liverpool are playing, I can't see any other outcome other than a home win. Graham Potter said Brighton impressed him in the second half against Manchester City but the game was dead by then and this will be equally tough.
Manchester City vs Crystal Palace (Saturday, 3pm)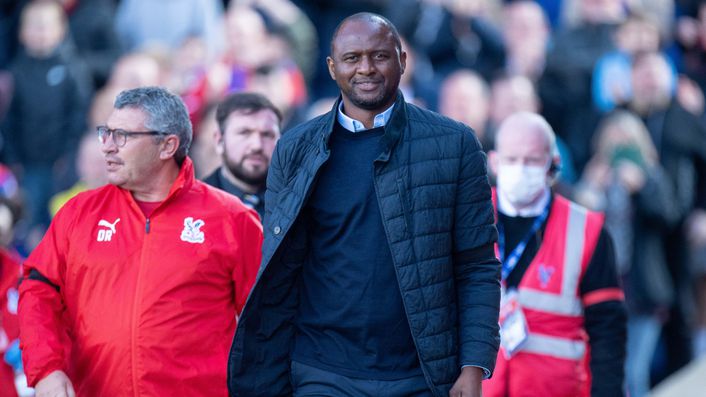 My mate Patrick Vieira heads back to one of his former clubs and I think he deserves huge credit for the way he's got Palace playing. That said, it's hard to see them taking anything off the champions in their current form.
Watford vs Southampton (Saturday, 3pm)
Watford's win took me by surprise last week, I must admit. This is a huge one for Southampton — I think they're experimenting with too many young players and are in danger of being pulled into a relegation battle.
Tottenham vs Manchester United (Saturday, 5.30pm)
A massive game and I'll say it ends in a draw because I'm not sure either side can really afford to lose. Even though they're away, I think a point is worse for United. Victory is required after last week and Solskjaer needs his team to deliver.
Norwich vs Leeds (Sunday, 2pm)
I think Norwich fans can take defeats on the chin in the Premier League but it's hard for anyone to accept getting battered like they did last week. Leeds aren't exactly firing on all cylinders but I think they pile more misery on the Canaries.
Aston Villa vs West Ham (Sunday, 4.30pm)
This has the potential to be a great game. West Ham are on the crest of a wave and it's hard to go against them. David Moyes has them functioning like a well-oiled machine. I'm not overly confident given Villa's quality but I'll say away win.
Wolves vs Everton (Monday, 8pm)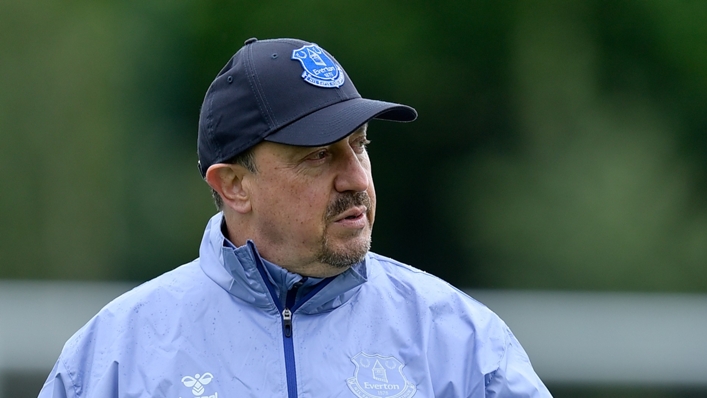 A game I'll be very invested in! Seriously, this is a tough one to call. Wolves are going well and you have to think Rafa Benitez will demand a response from Everton after shipping five goals last time out. I'll say draw and keep everyone happy.
Joleon Lescott was talking to Matthew Hill