Joleon Lescott column: United are Gunnar have to improve rapidly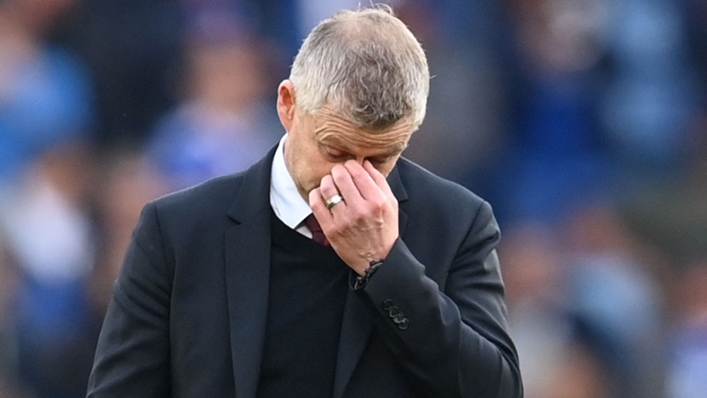 All eyes will be on Old Trafford on Sunday as bitter rivals Manchester United and Liverpool clash in what I think is a huge game for the hosts and their under-fire boss.
United may have pulled it out of the fire in midweek against Atalanta but one point from a possible nine in their last three league games has once again turned up the heat on Ole Gunnar Solskjaer.
I can't say I'm surprised at how things have gone so far this term.
United have a great squad and a decent manager but the other title contenders have great squads being coached by elite bosses.
Tactically, Pep Guardiola, Thomas Tuchel and Jurgen Klopp are masters at formulating a plan to win games and doing so in a certain style.
They're three of the very best around and it's not disrespectful to say Ole is not at that level.
Yet that isn't to say he's been a failure or that appointing him was the wrong choice.
I think he's done a great job since arriving at Old Trafford, having come in at a time when the club were in a bad place.
Jose Mourinho's spell in charge left a bad taste in the mouth for many and it was vital for the new man to boost morale, change the culture and reinstate that more traditional Manchester United feel.
Not many could have done that as well as Ole did, so he deserves huge credit in that respect.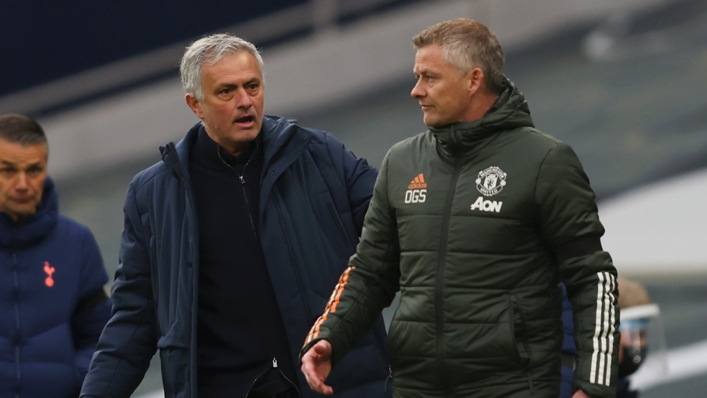 But what we're dealing with now is a Premier League where different standards are being set by the genuine title contenders.
It's simply not enough to go unbeaten for runs of 10 games — you have to be winning seven, eight, nine games in a row to keep pace with the leaders now.
Whether changing the manager is the right thing to do for United is a hot topic right now. Frankly, I'm not sure it is.
Despite some shaky results, there's still a good feeling around the club and I think bringing in the wrong person has the potential to undo a lot of good work.
While they're not looking like being as close to the title as some thought they would be, I still think Solskjaer can get them a top-four finish.
Plenty Mo magic on the cards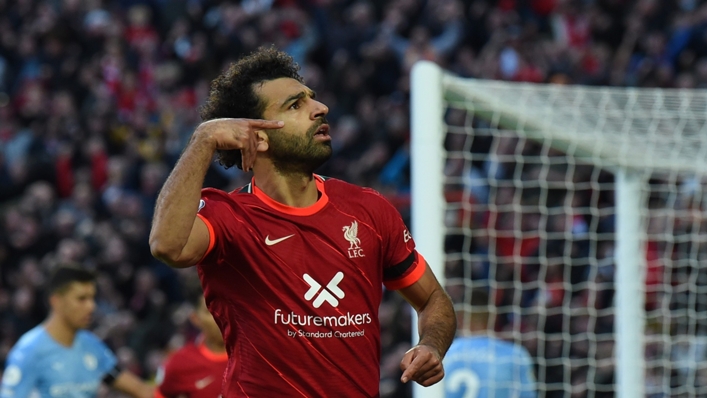 The Red Devils will have their work cut out against Liverpool, currently spearheaded by possibly the most in-form player in world football in Mohamed Salah.
Is he the best on the planet right now? He's certainly the most entertaining.
You only have to look at the range of goals he's scoring and the things he is doing to opposition defenders — nobody gets you off your seat quite like the Egyptian.
When we talk about the world's best, there are other names that deserve a mention.
Robert Lewandowski continues to set ridiculous goal numbers for Bayern Munich, while Karim Benzema is hitting new heights at Real Madrid despite his advancing years.
Players like that are delivering for their team as much as Salah — but if I was picking one player to watch right now, it would be him.
Talks over his new contract continue to rumble on and I can see the situation from both perspectives.
There's no doubt Salah deserves to be rewarded for his fantastic form but the numbers being suggested wouldn't really fit in with Liverpool's wage structure.
Do you change your entire set-up for the sake of one player? I'm not sure you do — plus Liverpool are the ones in a position of strength.
Salah still has just under two years left on his current deal and he'll be 31 by the time that expires.
The money other clubs feel he is worth right now may not be there by that point, so it's important both sides consider the bigger picture and get something sorted.
Virgil needs time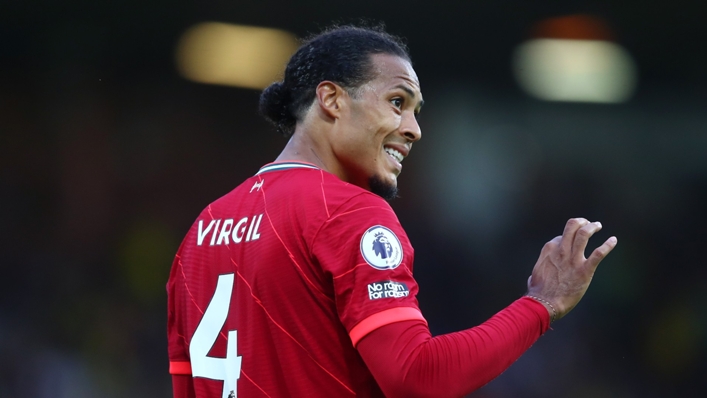 Earlier this week, I was interested to read the comments of Liverpool colossus Virgil van Dijk, speaking openly about his recovery from last season's horrible cruciate ligament injury.
I suffered a very similar injury during my time with Wolves, so the big Dutchman has my sympathy — and he is correct in what he says.
You can do all the rehab and physio in the world but the only time you really start to get your game back to where it was pre-injury is by facing real match situations.
Those unexpected movements that come with marking an unpredictable forward are so different from anything on the training ground and it takes the body a while to readjust.
Trust me, he'll get back to the level we came to expect prior to that lay-off but it's hard to put an exact timeframe on it.
In my experience, I was in the middle of playing a match and it just suddenly started to feel normal again — like things had clicked back into place.
Every minute Van Dijk plays will be another minute closer to him hitting his top level, which is bad news for Premier League strikers!
In the weekend's other clashes, league leaders Chelsea could hardly ask for a better fixture at home to bottom club Norwich, while Manchester City go to Brighton.
Though the pair enter the weekend in third and fourth — and I have been very impressed with the Seagulls this season — there should be a significant gulf between the two sides.
Both Chelsea and City are on a roll and it I expect them to continue their good runs.
Joleon Lescott's Premier League Matchday 9 predictions
Arsenal vs Aston Villa (Friday, 8pm, Sky Sports)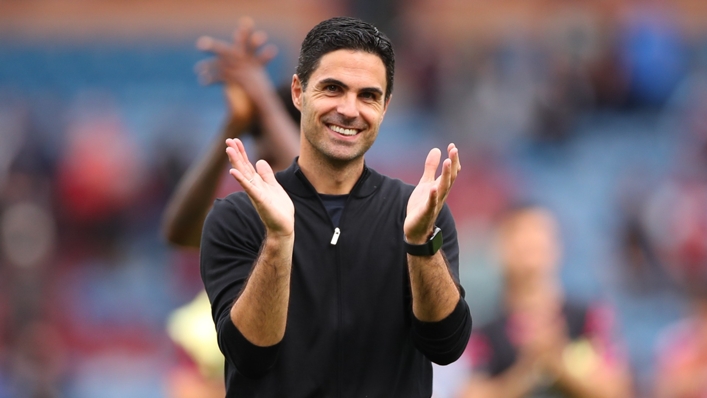 I'm going for a Villa win. This is a game that should suit their fast forward line on the counter-attack and they've been a bit unlucky in recent weeks.
Chelsea vs Norwich (Saturday, 12.30pm, BT Sport)
Chelsea should pick up three points without too much fuss. Norwich have looked better in their last two outings but I don't see them having much joy at Stamford Bridge.
Crystal Palace vs Newcastle (Saturday, 3pm)
Palace are in a good place. They're another side who could easily have had more points on the board with a little more fortune. It's been another hectic week at Newcastle and I think the home side can take advantage.
Everton vs Watford (Saturday, 3pm)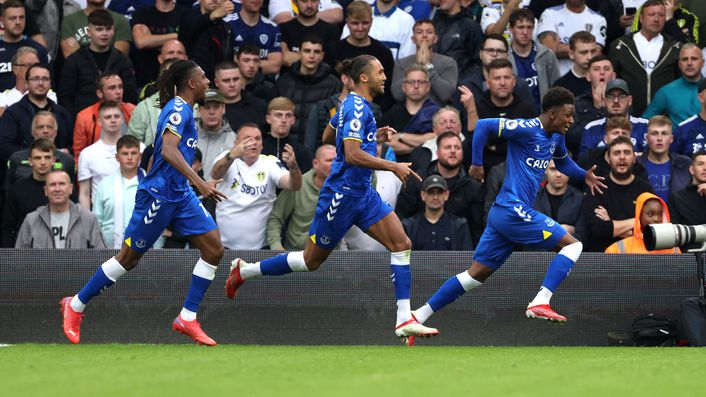 Watford were poor last week and I think Claudio Ranieri has a big job on his hands to keep them up. Everton need to bounce back after their narrow defeat to West Ham and I expect them to do so.
Leeds vs Wolves (Saturday, 3pm)
Leeds are struggling and I think there's a lack of willingness to change their style of play in search of a result. That said, this does seem the kind of game where they could pull a result out.
Southampton vs Burnley (Saturday, 3pm)
Two teams with only one win between them so far this season and winning can be a hard habit to fall back into. I can see Burnley being typically stubborn and the most likely outcome for me is a draw.
Brighton vs Manchester City (Saturday, 5.30pm, Sky Sports)
This should be a good game to watch because Brighton play good football. That said, City have really found their groove in recent weeks and were unbelievable in midweek. I think they have too much for the hosts.
West Ham vs Tottenham (Sunday, 2pm, Sky Sports)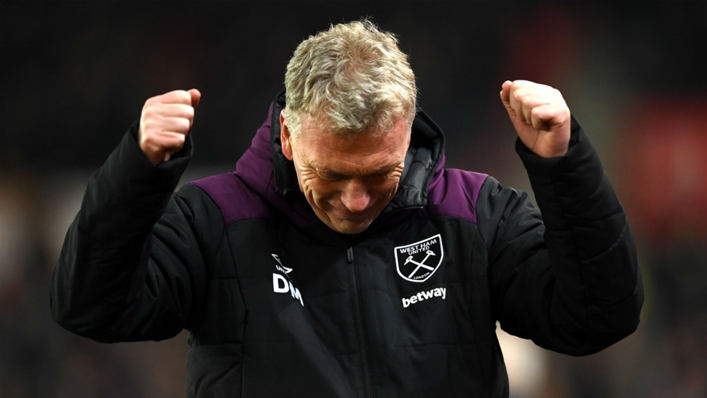 A tasty London derby which both sides enter on the back of positive league results. I think West Ham can get another important three points — spirits are high in their camp and I still have a few concerns over the visitors.
Brentford vs Leicester (Sunday, 2pm)
Leicester started slowly but that win over Manchester United followed up with their superb Europa League comeback should mean confidence is sky high. I think they can keep their good run going.
Manchester United vs Liverpool (Sunday, 4.30pm, Sky Sports)
The big game of the weekend and it's a tough one to call! United have the quality to win a game like this but I have to go with Liverpool. They seem in a really good place and Salah could terrorise the hosts' backline.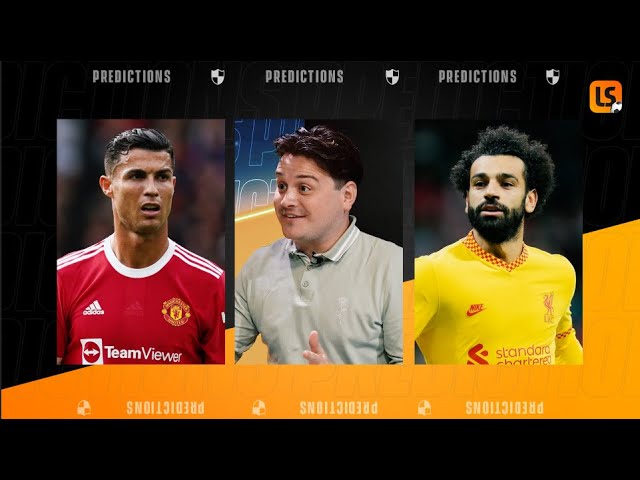 Tags