Liverpool and Manchester City meet in what is undoubtedly the game of the weekend on Sunday afternoon.
The recent success of both clubs has made this fixture one of the most hotly anticipated each season and once again it could have huge ramifications for the title race, even at this early stage.
Pep Guardiola's side have a strong recent record against the Reds and got an impressive result at Anfield last term — but I still think they enter this clash as underdogs.
It's so important to remember that on their most recent trip to Merseyside, City's 4-1 win came behind closed doors.
Of course, it was still a brilliant performance but I cannot understate how different a proposition it is playing Liverpool on their own turf in front of a sell-out crowd.
I've played at Anfield many times, for both Everton and City. From heartbreaking defeats to scoring in front of the Kop, it's fair to say my personal experiences there have been mixed.
My goal put Everton 1-0 up in an FA Cup tie that we eventually drew 1-1 — I still remember it vividly.
We were a physical side at the time under David Moyes and thought we could exploit their zonal marking, so our set-pieces were well planned.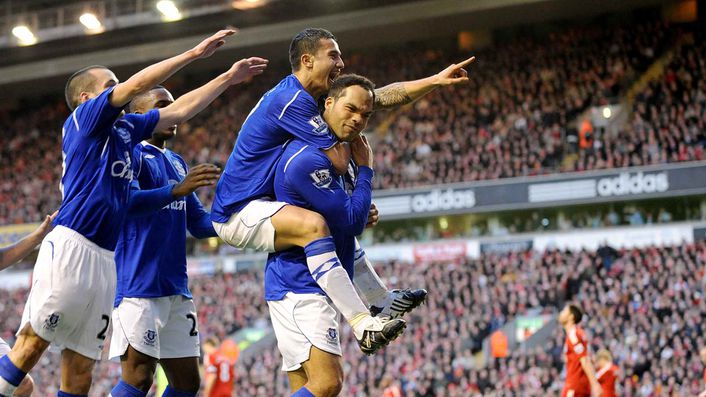 Tim Cahill got the first flick and I managed to get my head to it just before Pepe Reina could grab it. What a moment it was!
But it must be said — especially during Jurgen Klopp's reign — we've seen many great players and sides struggle to perform at Anfield.
Things can be especially tough when Liverpool are attacking the Kop and it feels like their fans are literally sucking the ball into the net!
I think City's players will relish the challenge. For many of the world's best players, special atmospheres like that make them raise their game even more.
Tactically, it's going to be a game of fine margins between two sides with similar strengths and well established styles of play.
City were outstanding against Chelsea and I was pleasantly surprised with the degree of domination they enjoyed at Stamford Bridge.
But executing a game plan like that takes a lot of effort. And considering they also had a difficult evening against Paris Saint-Germain in midweek, repeating the trick at Anfield will be tough.
I cannot wait to see how things unfold!
At the other end of the table, I'm starting to really worry about Norwich.
Six games, six losses and zero points — the players are bound to be feeling the strain already.
To be honest, I'm not all that surprised by their struggles when I think back to when they went down with a whimper two years ago.
That season, Teemu Pukki led the line. Although the Finnish forward made a hot start, he only ended up netting five times in his last 31 top-flight appearances.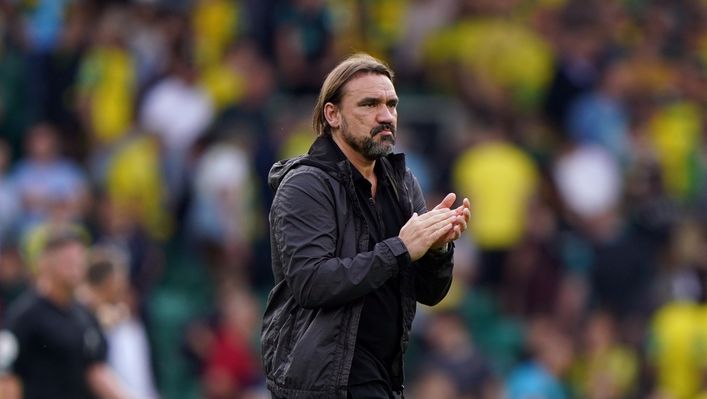 Daniel Farke has said he believes this current squad is stronger than that 2019-20 collective but I must say I have also my concerns defensively.
Ben Godfrey and Jamal Lewis have both proven to be capable Premier League defenders elsewhere since Norwich went down, conceding 75 goals in the process.
This current backline certainly has potential but I struggle to see them keeping clean sheets — and I don't see the Canaries scoring twice in a game very often, either.
Put both of those factors together and it's not a good mix.
Even still, I'm not sure Farke is in any real danger of losing his job — not yet anyway.
The German only signed a new four-year deal in July and I don't think the club's directors can claim to be surprised by the team's early struggles.
Sure, they would have hoped for a better start but the Premier League is ruthless and they offered the boss his new terms fully aware of what could be around the corner.
I admire Norwich's model and they seem very well run in terms of finance and structure — but it's hard to see them turning their season around any time soon.
Joleon Lescott's Matchday 7 Premier League predictions
Manchester United vs Everton (Saturday, 12.30pm)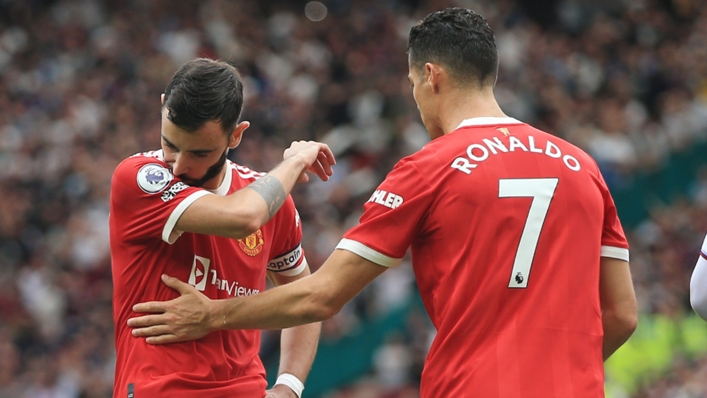 It was a bad result for United at home to Aston Villa last week and I think the pressure is rising again on Ole Gunnar Solskjaer. There's still no clear style there and frustration is building. Everton are so well organised and I think they have a serious chance of a result.
Burnley vs Norwich (Saturday, 3pm)
After all I've said about Norwich, I think they need to approach this game with the aim of getting a point. Don't concede and see where things go from there. Burnley haven't had a great start and I can see this being a stalemate.
Chelsea vs Southampton (Saturday, 3pm)
I was surprised to see Thomas Tuchel change formation against City and I think he'll revert to what has worked previously. Southampton are struggling for goals and this should be a comfortable home win.
Leeds vs Watford (Saturday, 3pm)
It was another disappointing result for Leeds last week and their brilliant fans must be starting to feel a little frustrated. I think they'll have enough to beat Watford but the visitors will have a chance if they can stay patient and take their opportunities.
Wolves vs Newcastle (Saturday, 3pm)
This is a big game. I didn't think either of these sides had anything to worry about in terms of relegation this season but their starts will have concerned supporters. It could go either way but I'm leaning towards a Wolves win.
Brighton vs Arsenal (Saturday, 5.30pm)
This will be an enjoyable game to watch — two teams who play good football and are on a good run. Brighton have made a great start but were a bit fortunate to get a point at Crystal Palace and I think Arsenal can continue their momentum with a result.
Tottenham vs Aston Villa (Sunday, 2pm)
What a huge game this is for Nuno Espirito Santo and Spurs. They need to win this game to ease the pressure on their boss but Villa are a dangerous team to go on the front foot against. I think the visitors may end up picking them off.
West Ham vs Brentford (Sunday, 2pm)
Two teams who have made a good start to their respective campaigns and I have no doubt Brentford will fancy causing another upset. But West Ham are winning their way and I really like what I'm seeing from them.
Crystal Palace vs Leicester (Sunday, 2pm)
Leicester have not been near their best in recent weeks and Brendan Rodgers will want his side to put things right quickly. Palace played very well against Brighton but I just wonder whether there may be a hangover from conceding so late in that clash.
Liverpool vs Manchester City (Sunday, 4.30pm)
As I've mentioned, this game will be tight and no result will truly surprise me. I'm going for Liverpool in the hope of cursing them — I went for Chelsea to beat City last week and Pep's men were fantastic, so hopefully the same will happen here!
Joleon Lescott was speaking to Matthew Hill