The Manchester derby takes centre stage this weekend and it's obviously a fixture I hold very close to my heart.
Thinking back, my first taste of it during my playing days was the famous 4-3 at Old Trafford when Michael Owen got a late, late winner for Manchester United.
That result was obviously a tough one to take but we took great confidence from it because we were still very early in our transition period at Manchester City at that time.
Over the following seasons, as the gap continued to close between the two clubs, the derby always delivered something special regardless of the outcome.
You had Wayne Rooney's overhead kick in 2011, Vincent Kompany's header in 2012 — but the best of the bunch for City fans will always be our 6-1 win at Old Trafford.
I wouldn't say we knew we were going to go there and batter United that day but we certainly believed we had what it took to go there and turn them over.
The star of the show was Mario Balotelli.
With two goals and his memorable 'Why always me?' celebration, Mario certainly grabbed the headlines — and he really was tailor-made for occasions like that.
He loved being the pantomime villain. The more that a crowd got on his back, the more he seemed to turn it on.
In terms of ability, he was one of the most talented players you will find and it was a shame he never really fulfilled that huge potential over his career.
For me, going to Old Trafford was always a special experience and I noticed the feeling around the place change a lot during those years.
In our early trips, it was almost a carnival atmosphere because there was an expectation from the home fans that United would still end up coming out on top.
I would say the 6-1 was the big turning point. And as we started to assert ourselves as the dominant force, things became more hostile.
It will certainly be feisty come Saturday lunchtime!
Cavani and CR7 key to Ole's resurrection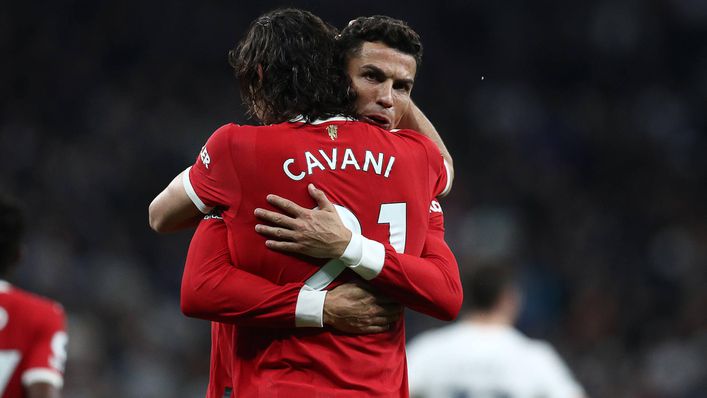 City certainly head into the clash as favourites but United really did pull a result out of the fire for their manager at Tottenham.
I wasn't surprised to see Ole Gunnar Solskjaer turn to his experienced heads and he must have been delighted with the contribution of Edinson Cavani in particular.
The Uruguayan isn't the most fashionable, yet he and Cristiano Ronaldo caused Spurs all kind of problems and I think he should keep his place until he gives Ole a reason to drop him.
What you will get with him is 100% effort and endeavour every single game, which is something United lack at times.
It's all well and good wanting to play and win in a certain style but the priority is to win by any means necessary.
Once you get yourself on a run of results, then you can start to refine your approach with confidence a little higher in the camp.
Ronaldo continues to deliver in the big moments and make a mockery of anyone who has doubted him.
Some of the things said in recent weeks questioning his output and work-rate were crazy — that isn't what he is in the team for anyway.
There's a real obsession with pressing from the front in modern football. Yet if you go back through the history of the game, the greatest sides all have had strikers who were goalscorers first and foremost.
Ronaldo's goal contributions have been consistently outstanding throughout his career and there's nothing more reassuring than playing with a forward you trust to score.
You have to let people do their jobs in football and there's nobody more effective at what he does than United's No7.
City look back in anger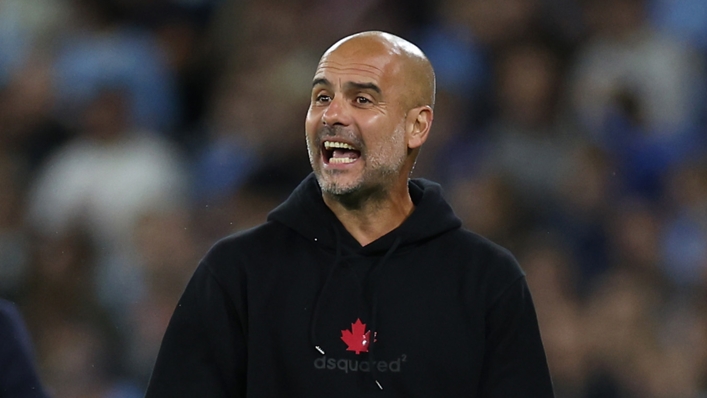 It was a bad day at the office for City at home to Crystal Palace — and it wasn't helped by a first-half red card for Aymeric Laporte.
The gap between the champions and leaders Chelsea currently stands at five points but I don't think that will concern Pep Guardiola too much.
He's only worried about how his own team operate and I thought they were just lacking the end product last week.
Palace executed their game plan perfectly and I think Patrick Vieira was extremely humble at full-time when he talked about everything going right for his side — they thoroughly deserved their win.
The derby will be a different proposition and I expect City to respond in a big way.
The best players raise their game for the big occasions, so you can safely assume most of their side will be operating close to their maximum at Old Trafford.
Get well Sergio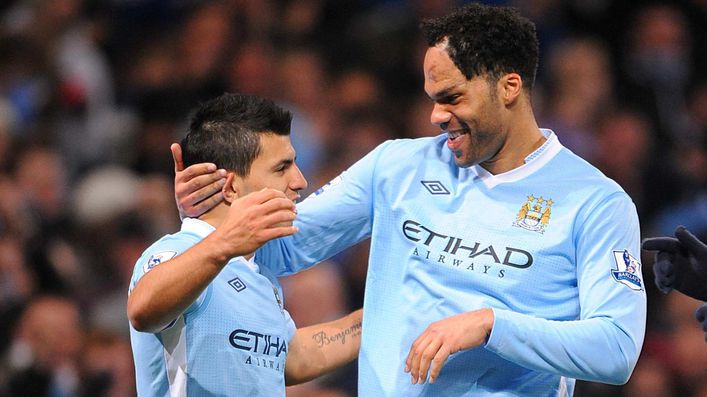 Before I move on to my predictions, I wanted to give the last word to my former team-mate and good friend Sergio Aguero, who received some scary news earlier this week.
Sergio was subbed during Barcelona's game with Alaves and has since been advised to have three months away from the game after a cardiac examination.
When you read that news about someone you know so well, it certainly hits you hard and I was quick to drop him a message sending my best wishes.
Here's hoping they're erring on the side of caution with things and he can get back to what he loves doing most.
Joleon Lescott's Matchday 11 Premier League predictions
Southampton vs Aston Villa (Friday, 8pm, Sky Sports)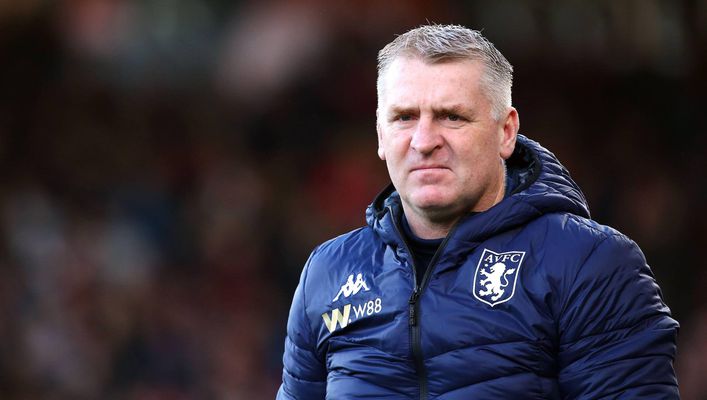 Four straight defeats isn't the end of the world in the Premier League but some of Aston Villa's recent performances have been very concerning. This is a tricky game to try and bounce back in and I think the Saints may pile on more misery.
Manchester United vs Manchester City (Saturday, 12.30pm, Sky Sports)
Although I expect City to improve significantly from last week, this game hinges more on how the home side approach it. There are so many variables and I think the safest pick is probably a draw.
Brentford vs Norwich (Saturday, 3pm)
While a lack of points may not get Daniel Farke the sack this season, uncompetitive performances may well do. Although Brentford have lost three on the bounce, they still look more likely than the Canaries and I expect them to win.
Chelsea vs Burnley (Saturday, 3pm)
Burnley can go to better sides and frustrate them but it's hard to forecast that here. Chelsea are in a great place with a clear way of playing and goal threats all over the pitch. It won't be a rout but I anticipate a comfortable afternoon for the hosts.
Crystal Palace vs Wolves (Saturday, 3pm)
This should be an entertaining affair between two in-form sides. I thought Wolves were impressive in the first half against Everton on Monday. But if they have a spell like they did in the second half, I expect Palace to be a lot more ruthless than the Toffees were.
Brighton vs Newcastle (Saturday, 5.30pm)
There's been more issues off the field at Newcastle with the failed Unai Emery approach and it's hard to see them being organised or well drilled enough to trouble Brighton. Graham Potter has his team playing really well and I think they'll have too much for the visitors.
Arsenal vs Watford (Sunday, 2pm, Sky Sports)
Arsenal are a funny one. When they start doing better, nobody really talks about them! Mikel Arteta deserves more credit for the way he has the Gunners playing. I still have some concerns over them in the longer term but they can grind out another result.
Everton vs Tottenham (Sunday, 2pm)
Antonio Conte is a sensational appointment for Tottenham and the way he drills his sides means his arrival could have a more immediate impact than most. Everton have been below par in recent weeks and there could be plenty of frustration inside Goodison Park.
Leeds vs Leicester (Sunday, 2pm)
I'm sure Leeds fans have been a little frustrated with their start but they found a way to get three points at Norwich last week. Leicester have been far from consistent, which has surprised me, so I think the hosts have a good chance of another result.
West Ham vs Liverpool (Sunday, 4.30pm, Sky Sports)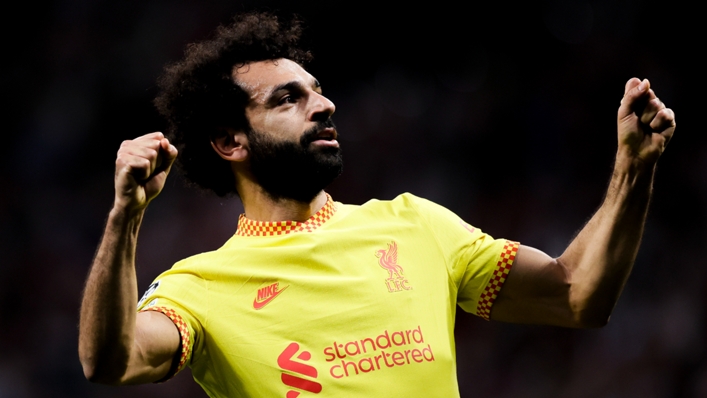 The good times keep on rolling for David Moyes' Hammers and they certainly won't fear this one. Playing with smiles on their faces, I expect them to make a real game of this but I think Liverpool maybe just have too much for them.