Plenty has gone on in the last fortnight but I have to start with the Newcastle takeover, which is going to make for very interesting viewing from a neutral perspective.
The whole situation has actually had me thinking back to my early seasons with Manchester City.
When I first moved to the club, that was their first full summer under their new ownership and I was one of several new faces to arrive in that 2009 transfer window.
I came in at the same time as Carlos Tevez, Emmanuel Adebayor, Kolo Toure, Gareth Barry, Roque Santa Cruz and many more.
The level of players coming in was so impressive and I think it kind of brought out the football fan in me, to be honest.
Obviously, you are looking at these big players arriving and thinking 'wow' — and then it suddenly starts to dawn on you that they are going to be your team-mates!
It was an absolutely unreal time and I was just buzzing to be a part of it.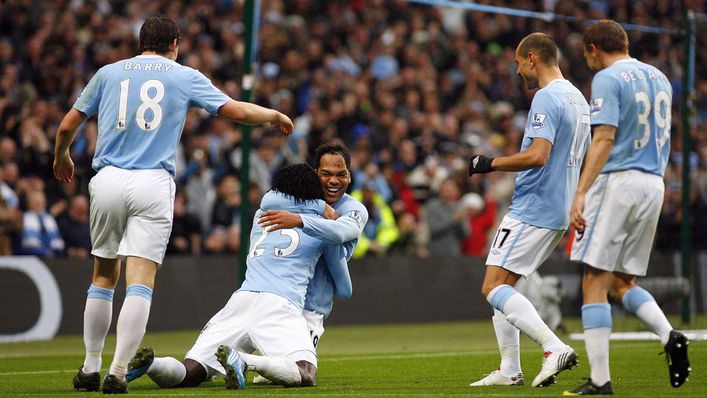 It will not be an overnight thing for Newcastle but I think the excitement around the club is justified.
I noticed Jonjo Shelvey's comment in the week that he felt it was a nerve-racking time for the current players trying to prove their worth — but that was not something I experienced, I must say.
Perhaps that was because I was one of the new faces rather than someone already at the club, but even talking to some of my old team-mates, they did not seem to feel that way either.
I think for us at City, it was just sheer excitement that we were at the start of a journey and that we knew we could genuinely achieve success if we applied ourselves correctly.
It remains to be seen what happens on the managerial side of things at St James' Park but I think the most important thing the club can do is devise a clear strategy and timescale.
If they are wanting to be challenging for trophies and leagues in two years, then that is going to cost more and you are going to need people at the peak of their powers right now, both on and off the field.
However, if they decide to work in something like a five-year cycle, it gives you a little bit more time to develop players with potential and move things around a little bit within the club.
United wary of Foxes
Concentrating on this weekend, there are some very intriguing match-ups for those at the top of the table.
Manchester United's trip to Leicester is the one that really grabs my attention with both sides having suffered disappointing results prior to the international break.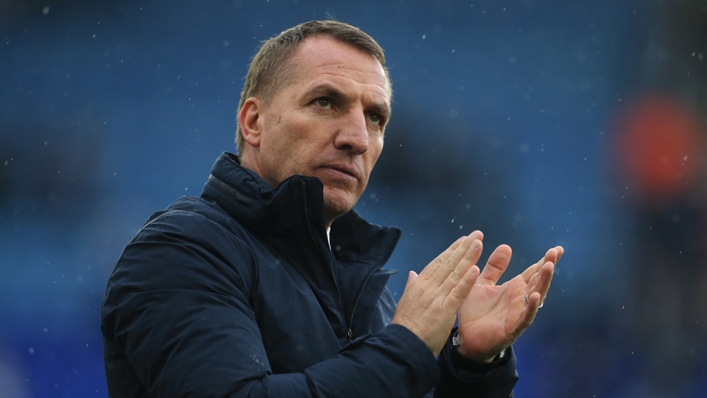 I must admit, the Foxes' struggles have caught me off-guard this term and I have been expecting them to click into gear for a few weeks now.
They have been unable to find their rhythm and look unusually out of sorts, but this is only a blip for them in my opinion.
There is no shortage of quality in their squad and Brendan Rodgers is a top, top coach.
In fact, it would not surprise me if they turn things around this weekend with the way that United have been approaching games.
To me, they are still just turning up in games and hoping that their top players are at their best — there isn't really a plan there.
That brings us on nicely to the weekend predictions!
Watford vs Liverpool (Saturday, 12.30pm)
It is great to see Claudio Ranieri back in the Premier League but this is a different Liverpool outfit to what he has ever faced. The Reds seem to be in a really good place and I think they get the job done with little fuss.
Aston Villa vs Wolves (Saturday, 3pm)
I am slightly nervous from a Wolves perspective for this one. Villa have looked really good at home and my head says they will be tough to stop, but my heart is leaning towards an away win. I will go down the middle and say draw!
Leicester vs Manchester United (Saturday, 3pm)
I am going to say that Leicester win this game. They have been in a bad spell but, from experience, the international breaks can help you refocus in those kind of situations. I think they turn up for this one and get a big three points.
Manchester City vs Burnley (Saturday, 3pm)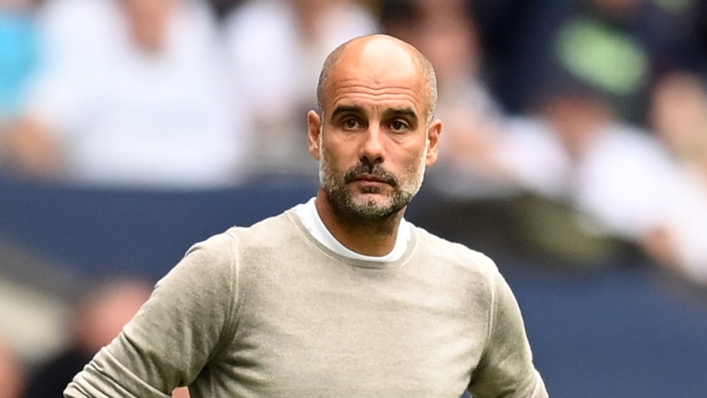 Burnley's last four trips to the Etihad in all competitions have ended in 5-0 losses and I cannot see them causing City too many problems here. I think the Clarets will be okay this season but this could be another long afternoon for them.
Norwich vs Brighton (Saturday, 3pm)
On the formbook, most will have this one down as an away win but I am not so sure. Brighton have impressed so far but these are the kind of games where things can come unstuck, sometimes. I think Norwich get a point here.
Southampton vs Leeds (Saturday, 3pm)
Two sides with similar high-energy approaches and both a bit lower in the table than they would like. The international break came at the wrong time for Leeds but I think they may go on a bit of a run now with confidence a bit higher.
Brentford vs Chelsea (Saturday, 5.30pm)
Brentford are going really well and they went toe-to-toe with Liverpool which really suited them. However, I think it will be a different type of game against Chelsea — I can see the Blues suffocating them in transition and the Bees struggling to get out.
Everton vs West Ham (Sunday, 2pm)
David Moyes heads back to Goodison Park for what should be a tightly-contested affair. I think a score draw is probably the most likely outcome but if Dominic Calvert-Lewin returns from injury, he could be the difference-maker for the Toffees.
Newcastle vs Tottenham (Sunday, 4.30pm)
It has been a crazy week or so for Newcastle but I am afraid to say that I see them losing this one. Things are not going to improve overnight and this is a tough clash against a Spurs side who can cause them problems.
Arsenal vs Crystal Palace (Monday, 8pm)
I would love to say Palace win here for my good friend Patrick Vieira on his return to Arsenal. However, I think the Gunners have just found their groove in recent weeks. Confidence is high in the camp and they will fancy this one.
Joleon Lescott was speaking to Matthew Hill