Joleon Lescott column: City ready to reign supreme again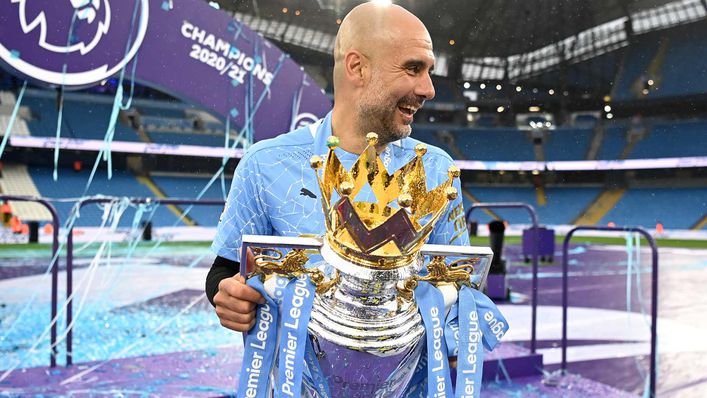 What a Premier League season it has been!
With all the twists and turns we've had this term, it's no surprise to see so much still up for grabs heading into the final day.
At the top, both Manchester City and Liverpool have been a joy to watch so it's only right that their title tussle is going down to the wire.
Though Jurgen Klopp's Reds are still dreaming of a remarkable Quadruple, City head into Sunday as firm favourites for glory — and I don't expect them to slip up at home to Aston Villa.
Who would have thought 12 months ago that Jack Grealish would be lining up against his boyhood club with the chance of winning the league?
Jack has faced plenty of scrutiny since his move to the Etihad but it will all feel worthwhile if he gets to put that a league medal around his neck.
After all, he didn't join City to win Player of the Year or be top goalscorer. He simply wanted to contribute to a team competing for major honours.
He's not going to get those same numbers that he did at Villa, when all the play went through him.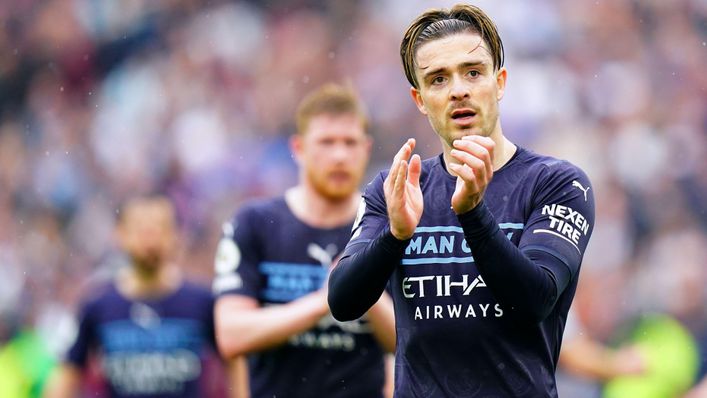 It's a totally different style of play under Pep Guardiola and Jack has had to adapt to that. It's different patterns, different responsibilities.
I think a lot of the question marks over Jack are related to his £100million price tag, which is something he cannot do anything about.
Villa valued him at that figure because they felt he was key to establishing them as a Premier League side, so they were entitled to demand that fee — and City were willing to pay it.
We saw him kick-start the vital comeback at West Ham last weekend and that was a perfect example of the progress he has made over the last nine months.
I'm certain he will only get better and better in a City shirt in the years ahead.
Spurs and Leeds will be all White
Arsenal's slip-up at Newcastle appears to have handed Tottenham fourth place on a plate.
Regular readers will know I've fancied Spurs to nick fourth for a long time but the context of how it's happened is tough for Gunners fans to take.
If they'd had a slow start to their season and finished really strongly in fifth, coming up just short, everyone associated with the club would be full of optimism.
Yet to have it in the palm of your hands and not take the opportunity is so damaging mentally and there's now a huge inquest into where things have gone wrong.
Performances like that one at Newcastle on Monday night are often more about character than quality. It was a huge game and the pressure appeared too much for a lot of the Arsenal players to deal with.
In moments like that, you need experience — but also a few players with a big ego, who revel in the big games and want to step up and be the hero.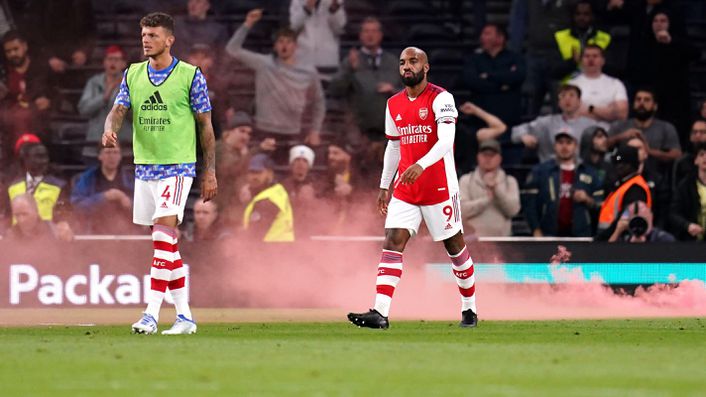 As it is, Antonio Conte's men need a point at Norwich to secure Champions League football. And like City, I just can't see them slipping up.
Another team celebrating in midweek were my old club Everton, who finally secured Premier League safety with a dramatic comeback against Crystal Palace.
They've done it the hard way this season. But for all their problems, Frank Lampard's side have shown plenty of spirit in the last few weeks when their backs were against the wall.
Of course, things need to be much better next season at Goodison Park but recent performances give Frank a base to build off and it'll be an interesting summer on the blue half of Merseyside.
That result has left Leeds and Burnley scrambling for survival, with the Clarets' draw at Aston Villa in midweek giving them the slenderest of advantages.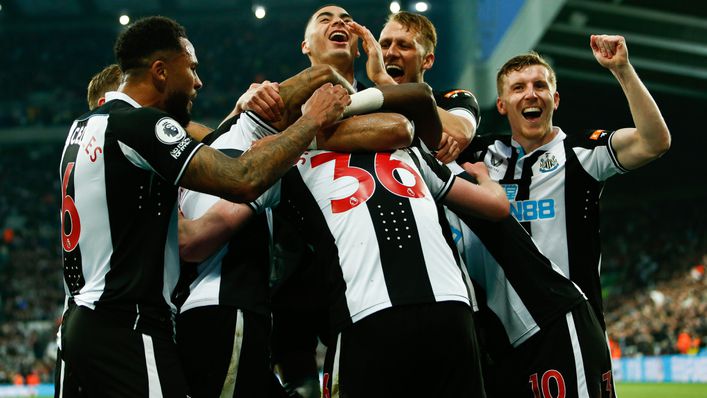 Knowing your fate is in your own hands can be a huge advantage mentally because you're not having to check other results or worry about anything other than getting three points.
They also have home advantage in their last game but I think I'd rather be playing Brentford than Newcastle.
Eddie Howe's men are in a brilliant moment, really enjoying their football and will be full of confidence after taking care of Arsenal.
Whether Brentford will be quite as up for playing the villains against Leeds I'm not so sure. It's so tough to call!
With that in mind, time for my final batch of match predictions this season.
Joleon Lescott's Premier League Matchday 38 predictions
Arsenal vs Everton (Sunday, 4pm)
It looked like both teams would need a result from this game a week ago but now it may prove almost irrelevant. Everton are playing with a new-found freedom and can frustrate the Gunners.
Brentford vs Leeds (Sunday, 4pm, Sky Sports)
Brentford have had a fantastic campaign but they have little to prove here and these Leeds players will be arriving with maximum focus. I think they do their job and pull out a massive three points.
Brighton vs West Ham (Sunday, 4pm)
If Manchester United slip up at Crystal Palace, West Ham could nick sixth and David Moyes will have his men fired up to do their bit. This has all the makings of a gritty away win.
Burnley vs Newcastle (Sunday, 4pm)
It's a simple equation for Burnley but getting that all-important win could be far less straightforward. The Magpies are flying and could ultimately end up delivering a fatal blow.
Chelsea vs Watford (Sunday, 4pm)
Thomas Tuchel's men have rather limped to third place and some fresh faces could be given an opportunity. That said, it should still end up being a one-sided affair.
Crystal Palace vs Manchester United (Sunday, 4pm)
It's been an utterly disastrous campaign for United and you're almost expecting it to end on another sour note here. Palace are a dangerous side and they'll believe they can win this.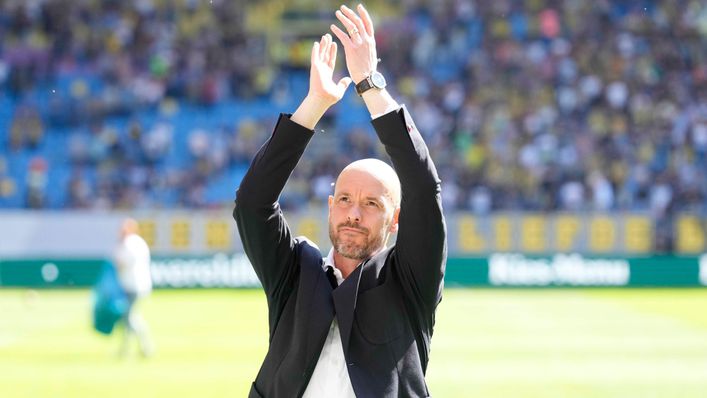 Leicester vs Southampton (Sunday, 4pm)
Leicester have finished this campaign much more like their old selves and Brendan Rodgers will be relieved. They can end things on a high note against an unreliable Southampton side.
Liverpool vs Wolves (Sunday, 4pm, Sky Sports)
Wolves are very good at keeping clean sheets but that will be a big ask here. The magnitude of the occasion will surely prove too much and I expect the Reds to do their bit and win.
Manchester City vs Aston Villa (Sunday, 4pm, Sky Sports)
Villa are capable on their day but it's hard to see them turning City over. That comeback point at West Ham was huge for the leaders and now I believe they'll go and finish the job.
Norwich vs Tottenham (Sunday, 4pm)
Spurs rarely do things the easy way and I can see this being a tight, nervy game for them. One of their star forwards will likely come up with a decisive strike, however.
Joleon Lescott was speaking to Matthew Hill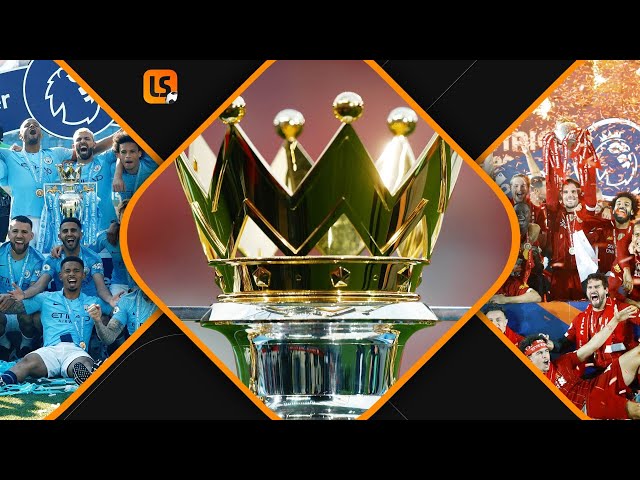 Tags