Joleon Lescott column: City's West Ham trip could spell trouble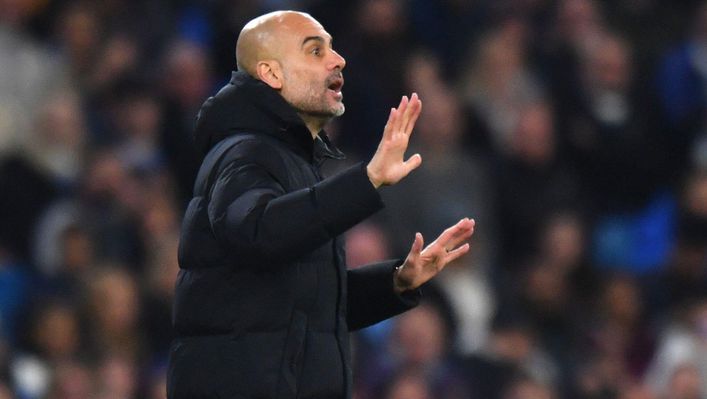 Manchester City's trip to West Ham on Sunday afternoon is making me very nervous.
Despite the leaders impressing at Wolves in midweek, there are plenty of ingredients that suggest an upset could be on the cards.
The way City tend to dominate matches actually suits David Moyes' men, who will just go about their business in their usual determined fashion.
This season's achievements in East London have created a situation where Hammers fans aren't as demanding about their style of play because they know the team can grind out results.
Add in it being West Ham's last home game of the season, the fact they are still firmly in the mix to finish sixth and a few key injuries in City's defence and it's an intriguing clash.
Of course, I'd be delighted if it turns out to be a comfortable afternoon for Pep Guardiola's men — and key to their hopes once again will be the brilliant Kevin De Bruyne.
His Molineux masterclass was a joy to behold and those four goals were a perfect example of the change in his role that I've discussed in previous weeks.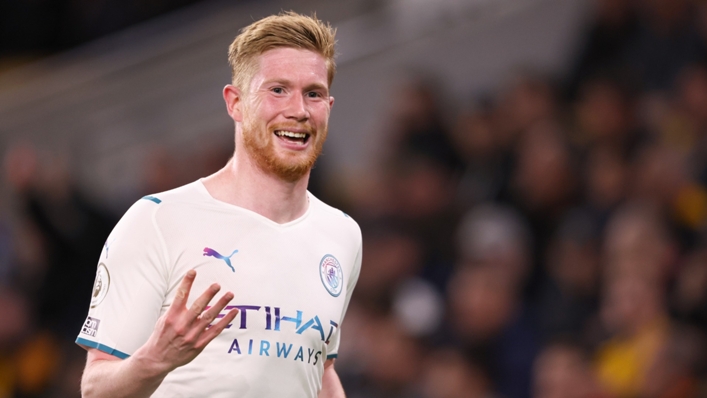 Look how many of his goals have come since mid-December. It's no coincidence.
The Belgian is playing much further forward, taking up positions where he can make that decisive impact and not worrying so much about the defensive side of things.
Such is his talent, we've become used to watching De Bruyne in previous years running an entire game, sitting a little deeper and being involved in all phases of play.
It's like the shackles have come off in recent months — and you must credit Guardiola for some of that.
Roberto Mancini did something very similar with Yaya Toure.
Yaya was always a brilliant dictator of play but Mancini asked him to go and operate in that No10 area.
He didn't necessarily change his approach much. But by operating in those higher areas, Yaya was able to add 15 goals a season to his game and Kevin is now doing the same.
Haaland has swagger for instant success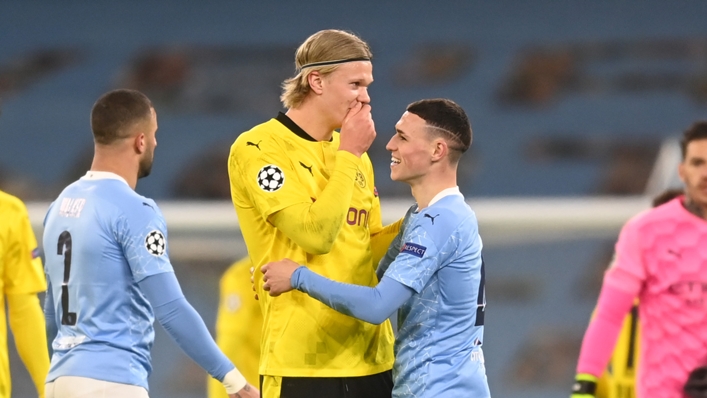 Confirmation of Erling Haaland's imminent arrival at City was music to my ears.
He and Kylian Mbappe are the most likely contenders to take the mantle of Cristiano Ronaldo and Lionel Messi and it's great for the Premier League to have him.
What I like most about him is his character and the way he appears to embrace the huge pressure and expectation on his shoulders.
He reminds me of Zlatan Ibrahimovic in that respect — not being afraid to say he wants 50 goals in a season or similar.
We're not used to seeing that in England. Can you imagine if someone like Harry Kane, for example, declared he wanted 50 goals back in August? It would've caught people off guard.
One of the most fantastic things about Guardiola's City is they don't have a reliance on individuals in any position, so that won't change for Haaland.
Sure, he'll play most games and be expected to be their chief goal threat, but he'll also have to adapt his game where necessary.
He's a world-class finisher, so I don't see him struggling to fit into a City side creating so many chances. The league may take some getting used to, though.
In Germany, it's very rigid stylistically and most teams play in a similar fashion. It's a different pace in England and there's a far bigger range of styles across the league.
All in all, defenders are not going to be looking forward to marking him!
Crunch time for Leeds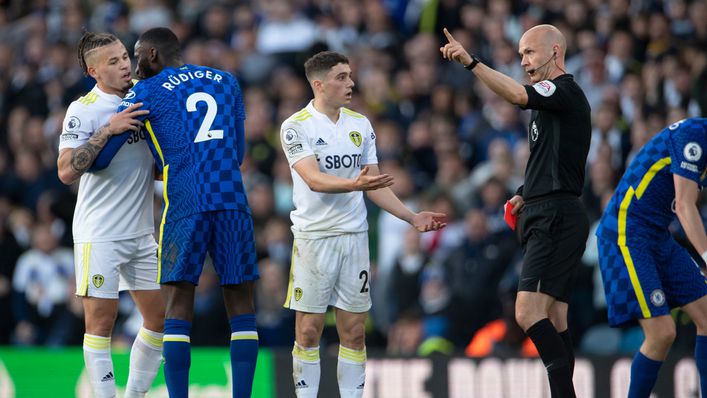 A couple of weeks ago, I spoke about Leeds potentially getting sucked back into the relegation zone and things now look bleak for them.
If you're asking me right now whether I think they go down or not, I'd have to say yes — but Sunday's game against Brighton is a huge opportunity.
Jesse Marsch's men were five games unbeaten before recent losses to Manchester City, Arsenal and Chelsea, so it hasn't been all bad.
However, trying to get that momentum back after three demoralising defeats is so tough. You feel like the energy has been sapped out of you.
As much as it is on those players to perform, Marsch's men will also need a bit of luck.
Confidence is bound to be dented and you need to get through the early part of these kind of games without conceding, so that you can grow into it and the crowd doesn't go flat.
I'm sure the supporters inside Elland Road will be doing everything they can to roar their side over the line.
Should they fail to beat the drop, you would think Kalvin Phillips is a certainty to depart but I think his transfer situation is more complicated than most.
He's been linked with many of the Premier League's top sides but I'm not sure the likes of City, Chelsea or Liverpool really need him.
The side who probably hold the strongest interest are Manchester United — but the emotional factor of Phillips being a local lad and a fan of the club makes leaving for their bitter rivals unlikely.
For the sake of his England career, he has to be playing in the top flight. Working out where that would be, though, is far from straightforward.
Time for my Matchday 37 predictions!
Joleon Lescott's Premier League Matchday 37 predictions
Tottenham vs Burnley (Sunday, 12pm, BT Sport)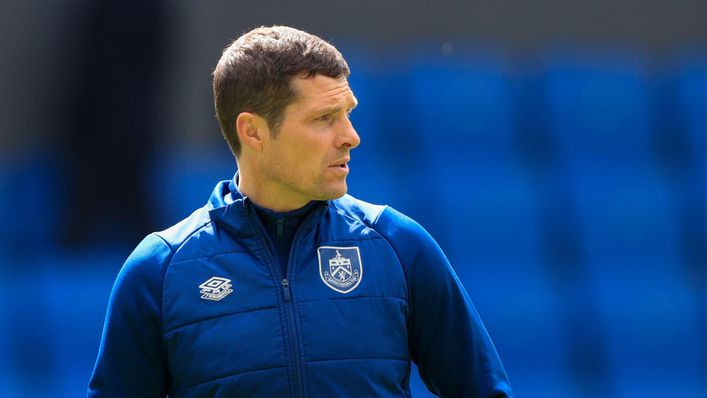 Tottenham have to keep the momentum going after Thursday's derby delight. Burnley also need the points but I fancy Spurs on their own turf.
Aston Villa vs Crystal Palace (Sunday, 2pm)
There were some good signs for Villa against Liverpool but I think their diamond shape is susceptible to tricky wide players — an area Palace have plenty of strength in.
Leeds vs Brighton (Sunday, 2pm)
What a massive game this is! Brighton have picked up again and are unlikely to roll over. It's a big ask for Leeds but the atmosphere should help them at least get something.
Watford vs Leicester (Sunday, 2pm)
Watford were spirited against Everton but there was still no goal threat and it's hard to see them causing a rejuvenated Leicester too many problems.
Wolves vs Norwich (Sunday, 2pm)
Wolves really need a result to lift spirits after what has been a frustrating end to a promising campaign. They should have too much for the rock-bottom Canaries.
West Ham vs Manchester City (Sunday, 2pm, Sky Sports)
As mentioned, all the ingredients are there for a potential upset. I hope I'm wrong but I could see this one ending level if West Ham turn up.
Everton vs Brentford (Sunday, 4.30pm, Sky Sports)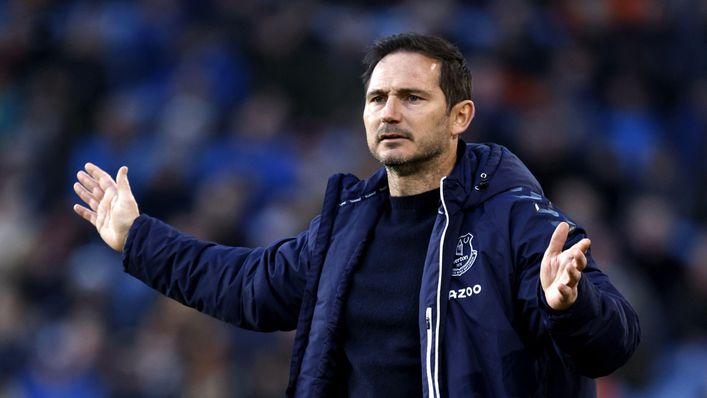 A game Everton will be treating as must-win and I think they get a huge three points. The crowd have been brilliant in recent weeks and should make it hostile for Brentford.
Newcastle vs Arsenal (Monday, 8pm, Sky Sports)
Things are still in Arsenal's control and they cannot afford to feel sorry for themselves. If they want top four, they have to go and win this game.
Southampton vs Liverpool (Tuesday, 7.45pm, Sky Sports)
You expect Liverpool to do a job here. But if City were to go and win at West Ham, that could make the Reds a little bit vulnerable. I'll edge for them to take it to the last day, though.
Joleon Lescott was speaking to Matthew Hill
Tags