Joleon Lescott column: City could wrap up title race by beating Blues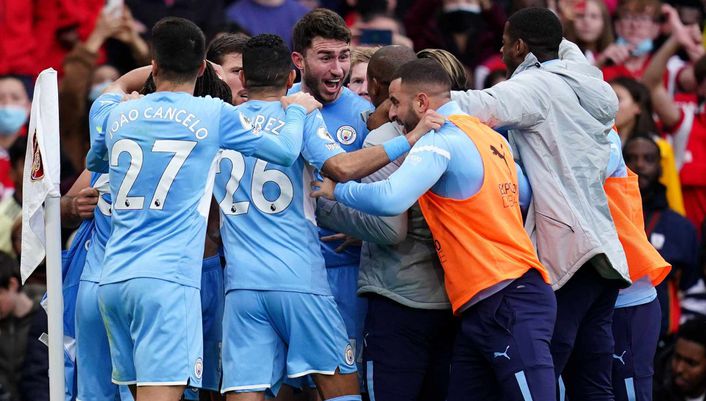 We have two blockbuster games to enjoy this weekend — and both could have huge implications come the end of the season.
Focusing on Manchester City's table-topping clash with Chelsea, anything but an away win effectively ends the title race for me.
To win the Premier League nowadays, you must be capable of going on extended winning streaks — not just undefeated ones.
City and Liverpool have raised the bar in recent seasons and Pep Guardiola's men will enter this game having won 11 straight league matches. It's an unbelievable level of consistency.
Even if Chelsea do win at the Etihad, it would still be a huge ask to claw back a seven-point gap to catch City.
They deserve huge credit for what they're doing because it's very easy for complacency to creep in when things are going so well.
People say it's harder to defend a title than win one and that does ring true, but Guardiola is a master of creating a relentless attitude within his squad.
Look at the FA Cup tie against Swindon. Most managers would've seen that game as the perfect time to rest players but the majority of Pep's big hitters still played — and with intensity.
Keeping that focus could become tough if they wrap up the league early because players will naturally start thinking about the Champions League and ensuring they're fit to feature.
Sometimes it's better to be competing hard on all fronts so that those conversations don't even take place.
Rom can still banish his Blues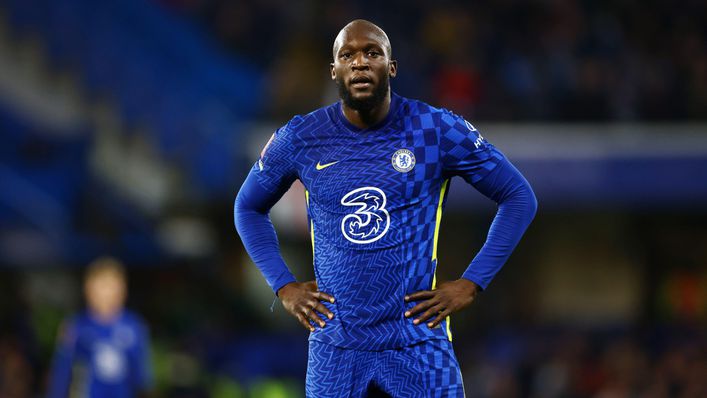 For Chelsea, recent headlines have all centred around the Romelu Lukaku situation — but I don't think it's too late for him to turn things around.
Thomas Tuchel strikes me as a manager who deals with a situation as it happens and is then happy to draw a line under it and move forward.
Lukaku made his comments quite a bit earlier than they came out — when he was just being eased back from injury.
The fact he has since come on against Aston Villa and got man of the match, scored against Brighton and played on Wednesday against Spurs shows you he's not the type of character to down tools if he's unhappy.
Players fall out with managers more often than most fans will realise. I didn't get on with all my bosses but you have to remember you're there to do a job for the team.
And because footballers have 'team-mates' instead of colleagues, there's an expectation for everyone to be best friends.
But you're never going to have the same characteristics and opinions as everybody — showing your professionalism is the most important thing.
Spurs can edge North London derby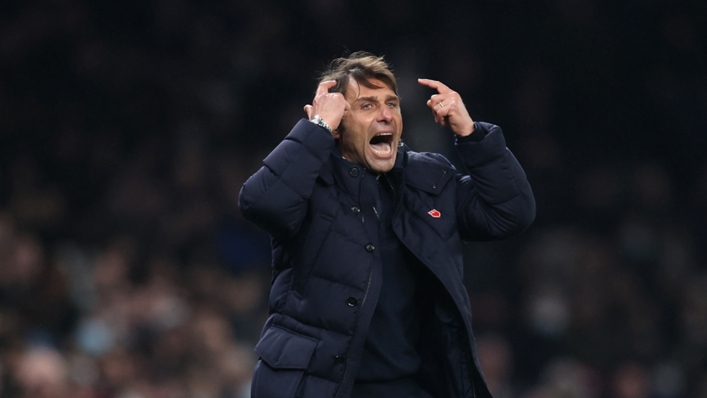 It's always a big occasion when Tottenham and Arsenal meet — but Sunday's match could play a big part in the battle for Champions League qualification.
Spurs are far from the finished article and their flaws are still there for everyone to see.
Antonio Conte will be frustrated because he's a natural winner. Yet he'll also know time is needed to get things where he wants them.
Naturally, Conte and his players will have been disappointed with the manner of their midweek Carabao Cup exit to Chelsea but there's no better game to bounce back in than this one.
Arsenal, meanwhile, played very well against City and lost, which pretty much sums up why they aren't quite at that top level.
As good as results have been in recent weeks, aside from their FA Cup exit, I still worry about the Gunners out of possession.
Nothing ever looks safe and their defending can be a bit last ditch at times.
Saying that, if you'd have offered an Arsenal fan their current position after three games this season, they'd have bitten your hand off.
Finishing fifth wouldn't be a disaster but I think the true mark of success for Mikel Arteta will be getting the club back into the top four.
Ultimately, I'm leaning towards a Spurs victory on Sunday, which will leave them in a great position in the race for fourth — though I'm sure West Ham fans would have something to say about that!
Time for some predictions.
Joleon Lescott's Premier League Matchday 22 predictions
Brighton vs Crystal Palace (Friday, 8pm, Sky Sports)
These clashes have been tight affairs in recent years. Palace showed good composure to turn things around at Millwall in the FA Cup and my heart says Patrick Vieira's men edge this one.
Manchester City vs Chelsea (Saturday, 12.30pm, BT Sport)
Chelsea will need to be at their best to get anything here but I expect their key players to step up. Although they wouldn't admit it, a draw isn't a bad result for City and that seems a likely outcome to me.
Norwich vs Everton (Saturday, 3pm)
This is not a game Rafa Benitez can afford to slip up in. Without disrespecting Norwich, a team like Everton should always be confident against clubs at the bottom. I think they get the job done.
Wolves vs Southampton (Saturday, 3pm)
I'm going to confidently predict a Wolves win. I'm not saying it'll be a comfortable victory but they're going about their business with such confidence. The performance to beat Manchester United didn't get enough credit.
Newcastle vs Watford (Saturday, 3pm)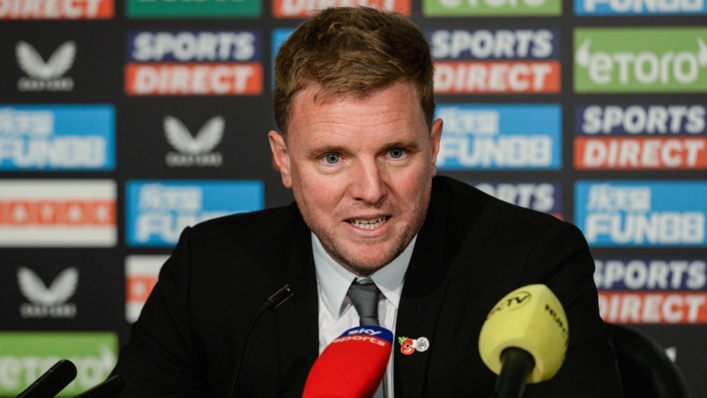 This is the definition of a six-pointer! I'm very much in the camp of thinking Newcastle will stay up and Watford may go down, but an away win here would be a huge blow for the Toon. I think that home crowd will get them over the line.
Aston Villa vs Manchester United (Saturday, 5.30pm, Sky Sports)
A repeat of Monday's FA Cup clash — and Villa will feel they deserved a lot more from that one. United's general performances haven't been good enough and Villa have a great chance of some quick revenge.
West Ham vs Leeds (Sunday, 2pm, Sky Sports)
Another game we saw in the Cup last weekend but I can only see a repeat result. Marcelo Bielsa's side were well beaten and I don't think he'll change his approach, which should play into the Hammers' hands.
Liverpool vs Brentford (Sunday, 2pm)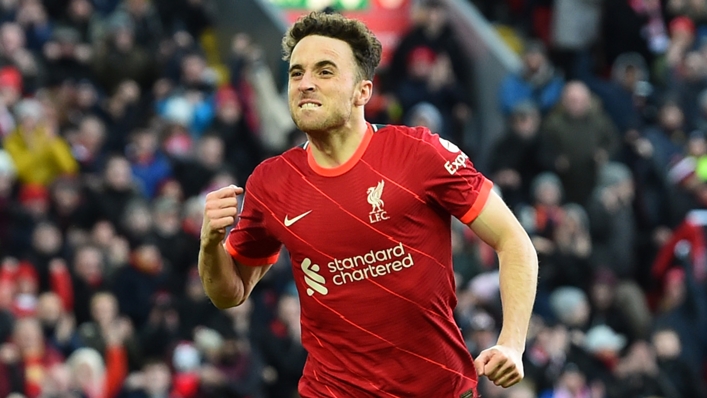 I can only see a Liverpool win. I know they're missing Mohamed Salah and Sadio Mane but playing at Anfield is a huge factor. If this was at Brentford, I'd consider it a potential banana skin but not on this occasion.
Tottenham vs Arsenal (Sunday, 4.30pm, Sky Sports)
This is the first time in a long while I feel these two teams have come into this derby on a level playing field. That said, I think Spurs are slightly more comfortable out of possession and that could prove key in the end.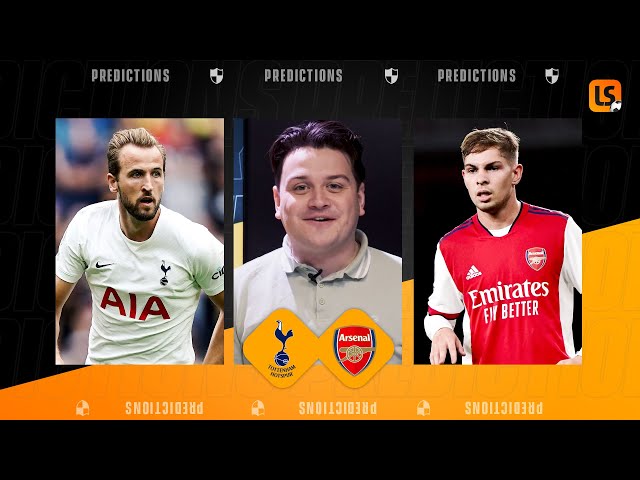 Tags