Joleon Lescott column: Unsung heroes keeping title contenders ticking
I'm expecting the title contenders to have an easier time of things in midweek after being forced to grind out victories last Saturday.
Manchester City and Liverpool both showed plenty of patience in their 1-0 wins over Wolves and Aston Villa — opponents who were happy to be stubborn and make life difficult.
You'd have to think Pep Guardiola and Jurgen Klopp will prefer their upcoming encounters against two teams who tend to give up more opportunities in Leeds and Newcastle.
The Whites were great against Chelsea and got a fantastic result at the Etihad last season but it's fair to say they rode their luck on that occasion.
As we know, Marcelo Bielsa's men can give anyone problems going forward but you also know they're going to leave gaps — and I expect City to take advantage.
Similarly, the Reds face a Newcastle side who should be approaching games a lot more conservatively than they currently are, in my opinion.
In their predicament, Eddie Howe's men would be well served trying to make themselves harder to beat and tightening up the division's most easily breached backline.
While they do carry a goal threat and seem sure to beef up their squad next month, it's hard to see how they can contain Liverpool.
Meanwhile, things aren't coming as easily for Chelsea but they still got the job done against Leeds.
I know it's a bit cliche but sometimes you really do just have to find a way to win. And the fact all three sides have such great resolve in their locker is making this title race very interesting.
Ahead of the clash with Everton, Thomas Tuchel will be keen for his side to take command early and bring back that element of control that has been lacking in recent weeks.
Given they've had a few injuries to deal with, points have been the most important thing for the Blues but now performance levels must start rising again.
Unsung heroes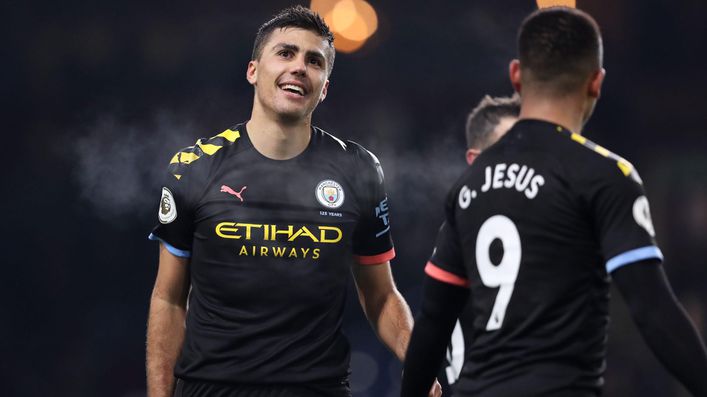 Chelsea's recent wobble has corresponded with the absence of midfielders N'Golo Kante and Mateo Kovacic — and it got me thinking about the importance of world-class holding midfielders.
While a player like Kovacic may not be the first name that comes to mind when you think of key players at Stamford Bridge, his role is hugely important in a title-chasing side.
Look at how vital Rodri has become for Manchester City. He is one of Pep's most reliable performers and has hardly missed a minute this term.
It's the same for Fabinho at Liverpool. When he was covering at centre-back for Virgil van Dijk last season, he did a brilliant job — but what a miss he was in the middle of the park.
That role has always been a bit unfashionable and I think it's because there aren't the same glamorous statistics to back up good performances.
When a holding midfielder makes an interception, they're preventing the need for a dramatic, last-ditch tackle.
In the same respect, breaking up play and starting an attack with the first pass is never going to receive the same credit as an assist or a goal.
But believe me, team-mates appreciate the importance of the role and they're the kind of players you're glad to have with you rather than against you.
There are other ways of being an unsung hero — and sometimes it's about doing a job for the team, even if you don't really want to.
Timo Werner was moved out to the flank again for Chelsea against Leeds, despite getting two goals against Zenit when playing in a front two.
The German got some flak for his performance but he's carrying out a role his manager has asked of him and I think that's a part of football that fans often don't see.
The bulk of my time at Everton involved me playing at left-back even though I wanted to be at centre-half. But you do a job for the manager and the team by any means necessary.
I'm sure if you asked Werner whether he'd take 20 more starts on the left wing and no goals if it meant being part of a Chelsea title win, he'd snap your hand off.
Joleon Lescott's Premier League Matchday 17 predictions
Norwich vs Aston Villa (Tuesday, 7.45pm, BT Sport 2)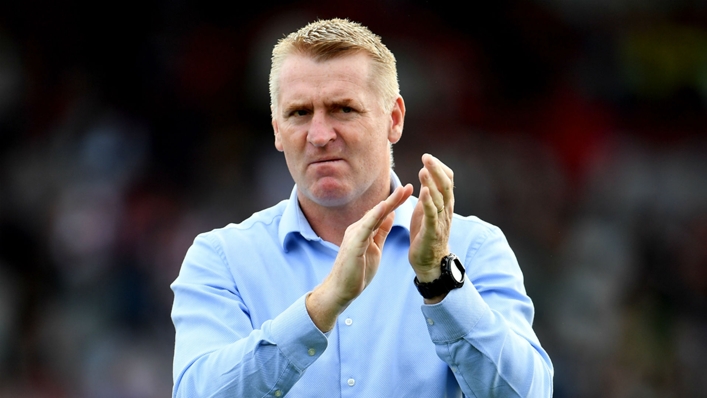 It'll be an emotional evening for Dean Smith as his old club Aston Villa come to town. Though the Norwich boss has great knowledge of Villa's personnel, Steven Gerrard has them going well and I think they have too much for the hosts.
Manchester City vs Leeds (Tuesday, 8pm, BT Sport 1)
It's always an exciting game when these two meet and I'm looking forward to watching. As I've mentioned, Leeds can cause big problems when on their game but I just can't bring myself to go against City in their current form.
Brighton vs Wolves (Wednesday, 7.30pm, BT Sport 2)
Wolves have put in some solid performances in recent weeks through a tough run of games but need to show more of an attacking edge. This looks like the type of game where they can get back on track with a win.
Burnley vs Watford (Wednesday, 7.30pm, BT Sport ESPN)
Burnley approach these matches with a clear plan and they'll look to limit the game to only one or two goals to grind out a result. I think they can do a job on Watford and get a big three points.
Crystal Palace vs Southampton (Wednesday, 7.30pm, BT Sport 3)
Palace snapped their bad run against Everton last weekend and are the most likely winners of this contest. However, I'm not entirely convinced they'll get the job done and can see the visitors getting a point.
Arsenal vs West Ham (Wednesday, 8pm, BT Sport 1)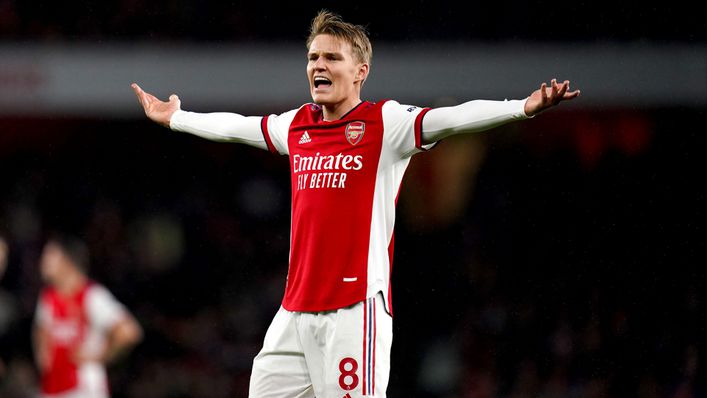 What a tasty clash. Not a lot separates these two at their best but I think the Gunners may edge this. I worry about West Ham's defensive absentees starting to take their toll and this is a tough trip for them.
Leicester vs Tottenham (Thursday, 7.30pm, BT Sport 3)
The Spurs squad has been hit hard by coronavirus and the potential knock-on effects of disrupted preparation. Fitness issues and absences lead me to think Leicester can take advantage.
Chelsea vs Everton (Thursday, 7.45pm, BT Sport 2)
Everton struggled against Palace and it's hard to see them beating Chelsea on that performance. Even though they aren't at their best, I expect the hosts to have too much for the Toffees.
Liverpool vs Newcastle (Thursday, 8pm, BT Sport 1)
I've spoken about Newcastle's reluctance to play a more conservative style and I expect Liverpool to pile more misery on them. I'm not really expecting this game to be close.
Joleon Lescott was talking to Matthew Hill
Tags