Well, the opening weekend of the Premier League season didn't disappoint!
I guess the best place to start is with Manchester City's defeat at Tottenham, where I have to say the game panned out exactly how I thought it would — especially in the first half.
City had all the ball with Spurs trying to play on the counter-attack and, to be honest, the champions would have been happy with all aspects other than the result.
It is the third season in a row they have lost at Spurs in the league without scoring, so it was always going to be a tough ask so early in the campaign.
There's no need to panic, though.
In the bigger picture, Pep Guardiola's men are three points back with 37 games to go and last season is a perfect example of what his team can do when they really get going.
But I don't think they'll get away with another slow start.
Liverpool, Chelsea and Manchester United were all impressive in their opening clashes and supporters of those clubs will rightfully feel encouraged.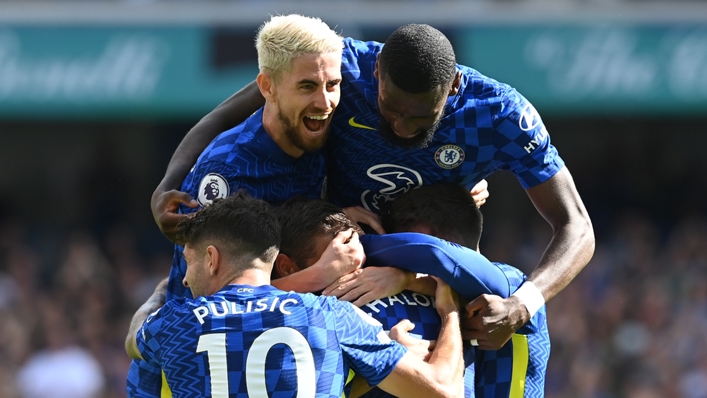 The Reds were very compact and really controlled things at Norwich while Chelsea dominated from start to finish at home to Crystal Palace.
Meanwhile, Ole Gunnar Solskjaer looks like he wants his side to almost play like the Manchester United of old — if you go try and go toe to toe with them, they back themselves to pick you off and outscore you.
Again, however, it is all about consistency over a season and tougher tests lie ahead.
The stars of the show for me were Brentford, who produced a fantastic performance to down Arsenal last Friday.
What an occasion it was for the Bees at their new stadium. You could really feel how much it meant to everyone involved with the club after finally getting that promotion.
Before the first goal, I thought Arsenal were doing quite well in controlling the tempo without really hurting Brentford — but that soon changed.
I couldn't believe how dominant the hosts were after the first one went in.
Honestly, anyone watching who didn't know much about football would have probably thought Arsenal were the newcomers!
Given what we associate the Gunners with and the club's past success, I worry for them in their current predicament.
I think they're in a transition period but they're trying to do it without enough senior figures to help the developing stars progress.
For example, I look at Ben White and see a player who has tremendous potential — but who is he meant to be looking up to in that backline?
I know Pablo Mari is older but he is still learning his trade at Premier League level, so it is a new experience for them both.
The squad they are building is one for the future but I am not sure if Mikel Arteta will stick around long enough to reap the benefits.
It's a results business at the end of the day and many more like that one against Brentford could see the club make a change.
Facing Chelsea on Sunday is also far from the ideal next game.
Moving on to my predictions, hopefully I can follow up on the seven correct picks I made last week.
Liverpool vs Burnley (Saturday, 12.30pm)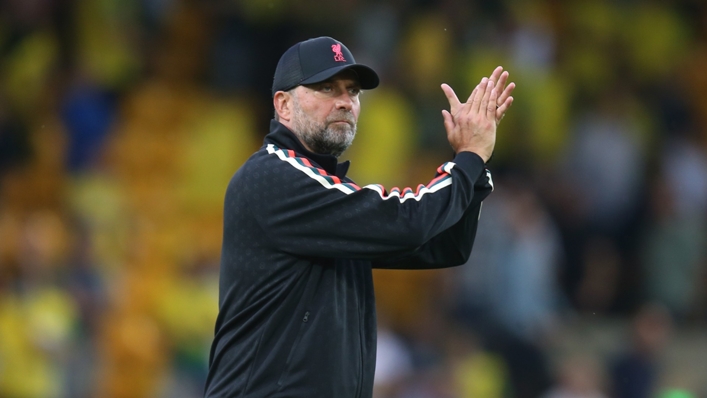 Burnley left Anfield with a memorable three points last season but I think the lack of fans in the ground played a huge part on that occasion. Things should be more straightforward this time around for Jurgen Klopp's men.
Aston Villa vs Newcastle (Saturday, 3pm)
This is a big game for both teams after starting with defeats. I think Newcastle probably need to get a win on the board more urgently but it will be a tough ask against a wounded Villa side.
Crystal Palace vs Brentford (Saturday, 3pm)
Patrick Vieira had a tough opening clash as Palace boss. They should have more of the ball than they did against Chelsea but Brentford will arrive full of confidence. This will be tight!
Leeds vs Everton (Saturday, 3pm)
It should be a great occasion with a full house at Elland Road and Leeds will be desperate to put the 5-1 humiliation at United behind them. But Everton will be compact and I think the visitors will cause them problems.
Manchester City vs Norwich (Saturday, 3pm)
It wasn't the result City wanted at Spurs but there is no need for alarm bells. This looks a perfect fixture for Pep's men to bounce back with and I expect a comfortable victory for the title-holders.
Brighton vs Watford (Saturday, 5.30pm)
I thought Brighton might get three points at Burnley last week but I did not expect them to come from behind. A win here will make it a great start to the season for Graham Potter and I believe his side will deliver.
Southampton vs Manchester United (Sunday, 2pm)
In last week's column I said I fear a bit for Southampton this season and the way they lost at Everton will do nothing to boost their confidence. United will arrive in great spirits after crushing Leeds and they should follow that result up with another win.
Wolves vs Tottenham (Sunday, 2pm)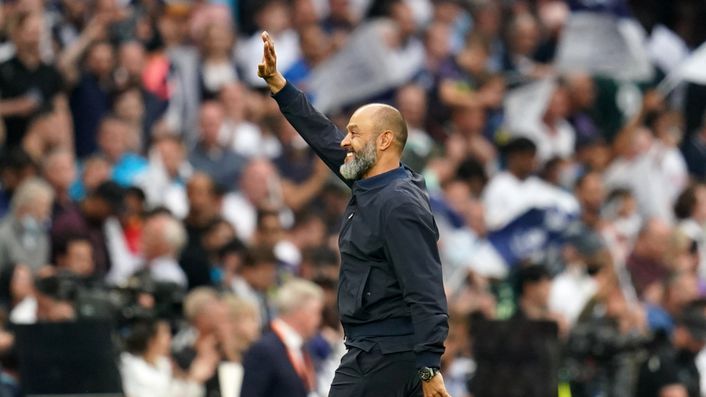 For the sake of my old club, I hope it is not a happy return to Wolves for Nuno Espirito Santo. My heart is saying Wolves but my head tells me Spurs. Heung-Min Son looks sharp and I think he could net again.
Arsenal vs Chelsea (Sunday, 4.30pm)
This is a huge game for Arteta. Even if they do not get the result they want, Arsenal must deliver a performance or I can see their fans turning. If Romelu Lukaku makes his second debut for Chelsea, I'd back him to score.
West Ham vs Leicester (Monday, 8pm)
This is a cracker to round off Matchday 2. I think West Ham fans will be a lot more patient with their side this season having seen what they achieved last term. This game pits two good teams and I think they may cancel each other out.
Joleon Lescott was talking to Matthew Hill