After teaming up with LiveScore for Euro 2020, former England defender Joleon Lescott will be on hand to share his expert view throughout the 2021-22 Premier League campaign.
I'm buzzing to be penning my first Premier League column for LiveScore!
I loved voicing my opinion throughout Euro 2020 and cannot wait to share my thoughts again with you all during what I think is going to be a memorable campaign.
Reigning champions Manchester City were deserving winners in 2020-21 — and I expect my old club to come out on top again this season.
It's obvious to say they were impressive but I think you have to give credit for the manner in which they got the job done.
After a slow start, Pep Guardiola and his side really clicked into gear around Christmas by stringing together a 15-game winning run that left everyone else trailing in their wake.
For me, you always have to respect the current title-holders most coming into a new season — but I strongly believe it will be a tighter race this time around.
Recent campaigns have seen City and Liverpool locked in great battles for the league but I think Chelsea are now in a position to break that dominance.
Not only do they have the quality throughout their squad to challenge, they also have a world-class coach who can bring it all together.
The Blues looked much more organised under Thomas Tuchel last season and will be full of confidence after their Champions League win — plus the capture of Romelu Lukaku is outstanding business.
In the league, there are going to be games where it will be ugly and physical, which is something the Belgian thrives on.
Last season, I remember when Timo Werner made a comment after his debut about the physical presence of Brighton's centre-backs, which I thought was quite telling. You are not going get Lukaku saying things like that.
He is returning to Chelsea as the main man with a winning mentality, lots of experience and huge confidence in himself — there are no defenders who will be looking forward to facing him.
Liverpool missed Virgil van Dijk badly last season, as any team would.
For me, he is one of the best players in world football and has created an aura around himself similar to what Vincent Kompany had during his peak years at City.
Opposition forwards will almost automatically look at his playing partner because they know they are not going to get much change out of him, which means Joe Gomez has to be on his toes.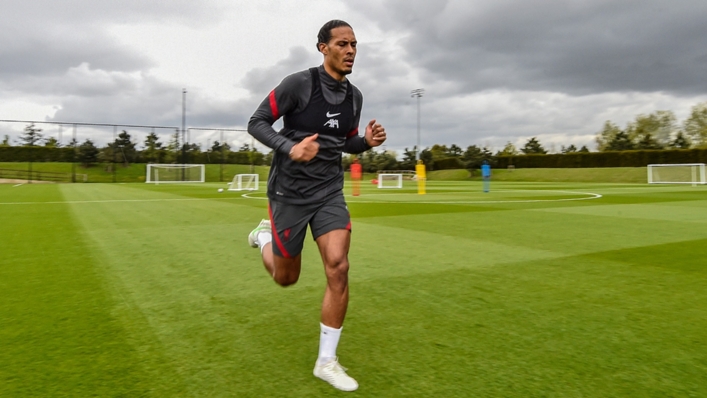 It may take a few weeks for Virgil to get back to where he was after that rehab period — but he will get there. If he can stay fit, Liverpool will be mixing it for the title.
Manchester United are the other club I think can be contenders — but I am not sure if they can go all the way and win the league.
Like Chelsea, they have strengthened with the correct personnel in the form of Jadon Sancho and Raphael Varane, their No1 targets in both positions.
My main concern for United is whether they are quite ready to go and win 10 games straight like we know the other top sides can.
I think they go a long time unbeaten but turning those draws into wins is huge in a title race.
Also, as good as I believe Ole Gunnar Solskjaer is, you have to say the other three managers — Guardiola, Jurgen Klopp and Tuchel — are all in the very top tier.
I expect City, Liverpool, Chelsea and United to make up the Champions League spots but if any team is going to give them trouble, I think it will be Leicester.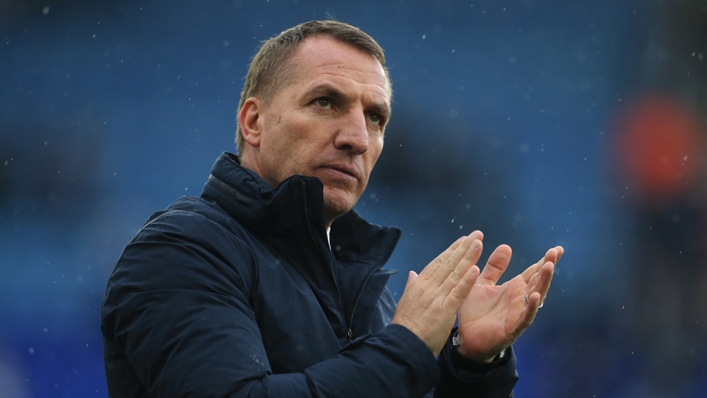 That in itself says a lot about where both Tottenham and Arsenal are currently — especially the Gunners. For them, getting into the top four would legitimately be considered a surprise now.
The Foxes have an outstanding manager in Brendan Rodgers and they continue to try and build on their success by investing each summer, which is good to see.
They may struggle to break the top four again purely because of the calibre of the new additions made elsewhere, but I think they are favourites to finish fifth.
For Spurs, Harry Kane's future is still unresolved and I have a feeling his move to Manchester City could still go ahead late in the window.
Either way, it's hard to think the rumours and uncertainty will not have some kind of impact on his goal return should he stay in North London this season.
At the other end of the table, I think Brentford may fare best of the promoted sides under Thomas Frank and believe they can beat the drop.
They are well run as a club and are not reactive in how they operate — there will not be any panic if early results do not go their way.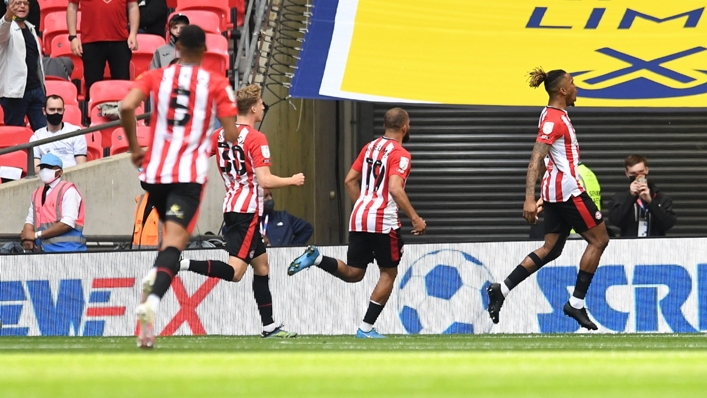 Everything is part of a process with a long-term plan in mind, while I think the football they played last season may actually be better suited to the top flight than the Championship.
There are so many other teams I could mention but I am sure there will be plenty of opportunities in the coming weeks!
Before you go, check out how I see each match playing out this weekend.
I'm sure I'll be making plenty of wrong predictions this season — but hopefully a few good ones as well!
Brentford vs Arsenal (Friday, 8pm)
This opening game will be a close encounter. But I think with the bulk of their key players having had a full pre-season, Arsenal will have enough for three points.
Manchester United vs Leeds (Saturday, 12.30pm)
This is a tough one to call. I think being at Old Trafford could just be enough to tip it with a few of the Leeds players having not experienced this kind of occasion before.
Leicester vs Wolves (Saturday, 3pm)
It pains me to say it but I expect Leicester to win here. They impressed me in the Community Shield and I think they will have too much for the visitors.
Chelsea vs Crystal Palace (Saturday, 3pm)
This is the first league game as Palace boss for Patrick Vieira, a very good friend of mine. I hope it goes well for him this season but they will need a bit of luck here against a good Chelsea side.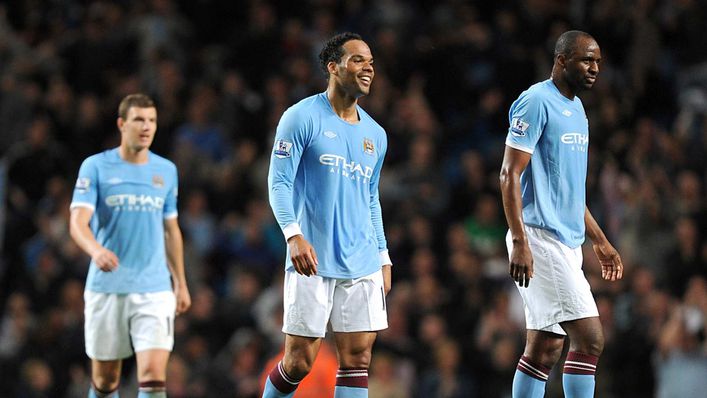 Watford vs Aston Villa (Saturday, 3pm)
I think Villa are poised for a strong season so I will have to pick them for three points. That said, don't be surprised if lifelong Birmingham fan Troy Deeney has something to say for the hosts.
Everton vs Southampton (Saturday, 3pm)
This is a massive first game for Rafael Benitez. You have to be looking to win your home matches and I think Everton will get the job done with a full crowd behind them.
Burnley vs Brighton (Saturday, 3pm)
I think Brighton can travel back with three points in the bag. Burnley have been quite slow starters in recent seasons and I am a fan of the way Brighton go about their business.
Norwich vs Liverpool (Saturday, 5.30pm)
Liverpool should kick their season off with a comfortable win. Norwich were great last term and are in a good place as a club but I cannot see them causing the Reds too many issues.
Newcastle vs West Ham (Sunday, 2pm)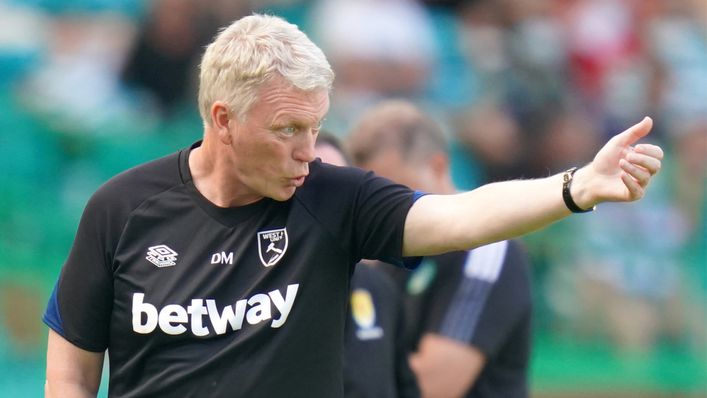 These two met last season on the opening weekend and I recall Newcastle won that one. But they ended up having very different seasons and I think David Moyes' men can pick up where they left off.
Tottenham vs Manchester City (Sunday, 4.30pm)
I am a little bit nervous for City in this one. A lot of their first-team players only came back this week and Spurs are always dangerous. I think a point is probably OK for both sides.
Joleon Lescott was talking to Matthew Hill