Paul demands Diaz fight after downing 'idol' Silva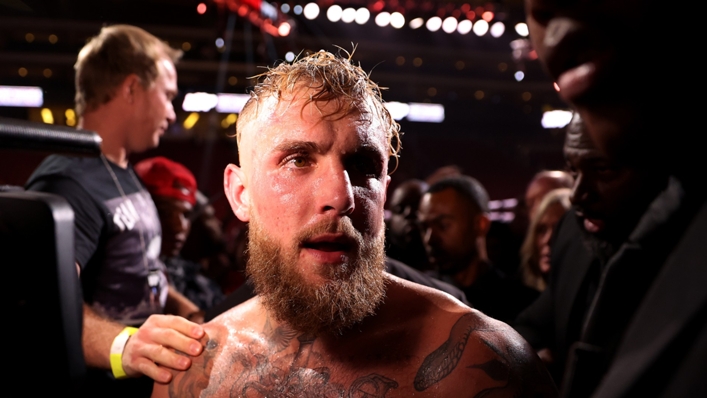 Jake Paul called out Nate Diaz for his next fight after downing his "idol" Anderson Silva on Saturday.
Paul extended to 6-0 with a third victory against MMA competitors, defeating former middleweight champion Silva in a boxing contest on a unanimous decision at Desert Diamond Arena.
Tyron Woodley and Ben Askren are the other two UFC fighters to fall to Paul, who labelled UFC legend Silva as his hero after a memorable performance that saw him knock down the Brazilian in the eighth round.
"I feel like I'm living in a movie," Paul said after the victory. "You couldn't have written this in a story.
"Just being in the ring with him, seeing his heart, his courage, his bravery, that's the champion that I looked up to.
"He's such an inspiration. He was my idol growing up. He inspired me to be great."
Silva defeated former world champion Julio Cesar Chavez Jr., after leaving UFC in 2020, and proved a much tougher task for Paul, who indicated already who he wants his next fight to be.
Diaz, in attendance supporting undercard fighter and team-mate Chris Avila, appeared to slap a member of Paul's team after a backstage altercation saw both camps throw drinks.
Now, Paul wants to face Diaz, who became a free agent after UFC 279, as he looks to extend his growing record.
"Nate Diaz, stop being a b**** and fight me," Paul added. "Everyone wants that fight – Nate, stop fighting people for free, let's do it in the ring."
Tags