Alvarez accepts unanimous defeat against Bivol in second career loss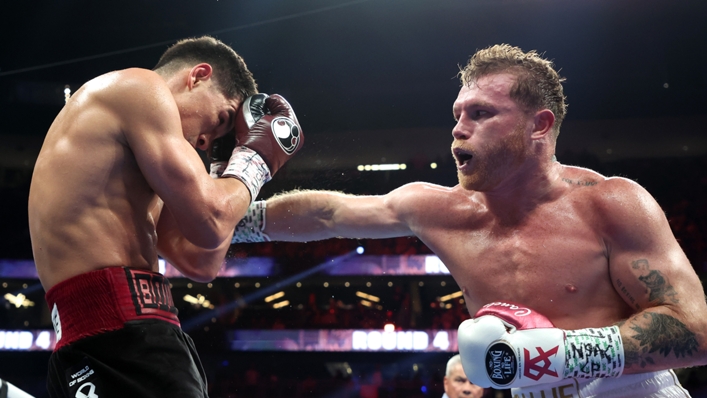 Saul 'Canelo' Alvarez accepted the result of his unanimous decision defeat to Dmitry Bivol, hailing his opponent as a "great champion" after just the second loss of his career.
The Mexican came up short of claiming the WBA light heavyweight title in Las Vegas on Saturday against the Russian, who won 115-113 on all three scorecards after a 12-round bout.
His only other defeat in 61 fights coming against Floyd Mayweather Jr in 2013, Alvarez was left in an unfamiliar position.
But speaking afterwards, the 31-year-old was congratulatory of Bivol, while vowing to bounce back even stronger down the line.
"You have to accept it, it's boxing," Alvarez said. "He's a great champion. Sometimes in boxing you win and lose and I'm not giving excuses. I lost and he won."
On the possibility of whether he desired a rematch, he added: "Yeah, of course I do. "This doesn't end like this."
"This doesn't end in this way, I'm a very competitive person, I've got many years ahead of me, and I'm gonna come back stronger.
"We want the rematch, and we want to do much better in the rematch. I'm very proud and competitive. I've gone up and fought at 175lbs.
"I've gone out of my comfort zone to fight at a weight that's not mine, there's no shame in that. I'm looking for challenges that others would be scared to take on because they might lose."
Alvarez's loss means he now moves to 57-2-2, while Bivol extends his unbeaten record to 20-0.