GPDA chairman Wurz backs F1 jewellery ban but wanted 'different' FIA approach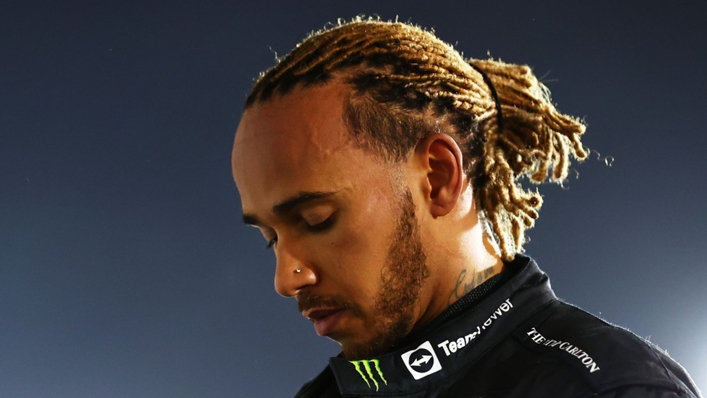 Formula One's governing body the FIA could have taken a "different approach" to enforce the jewellery ban on drivers, even if it is right to impose the ruling.
That is the message from Alex Wurz, who is regularly involved in education on driver safety in his role as Grand Prix Drivers' Association (GPDA) chairman.
New race director Niels Wittich, who replaced Michael Masi at the start of the season, reminded drivers at the Australian Grand Prix in early April that the FIA's code prohibits drivers wearing jewellery in the car.
Wittich reiterated the same message before the Miami Grand Prix, where Lewis Hamilton was embroiled in a stand-off with the FIA over piercings that he has raced with for years and says he cannot remove.
The FIA prohibits wearing body piercings or neck chains in competition, but offered Hamilton a two-race grace period to remove all of his jewellery before the Monaco Grand Prix on May 29.
Seven-time world champion Hamilton, who agreed to remove his earrings in the car for the Miami race, insisted Formula One risks taking "a step backwards" with "bigger fish to fry" in the sport.
Wurz believes the ruling, which has been in place since 2004, should be enforced, but suggested the FIA could have handled the matter in a different fashion.
"It is a rule for the right reasons," said ex-driver Wurz. "I would have probably liked a slightly different approach of how to deliver the message.
"I don't want to end up in football where there are more hands in the air and verbal abuse...you have to work together. It's a style I would have preferred in this case."
Wurz also said he could not forget a talk he attended in his younger days by Danish former driver Kris Nissen, who had a serious crash involving a fire accident at the Fuji circuit in Japan in 1988.
"He showed his body and said 'look at this'," Wurz added.
"For him the absolute most painful thing after fire, and it wasn't a long fire, was the rubber [elastic] in his normal pants being burnt into the skin. He said [it was] for years agony and pain. And it educated me.
"At this moment I said I don't want to live these consequences, only for [not] taking my pants off and putting fireproof underpants on. The same with jewellery."
Formula One next heads to Barcelona for the Spanish Grand Prix on Sunday.