Irene eager to impress in the WSL after conquering the world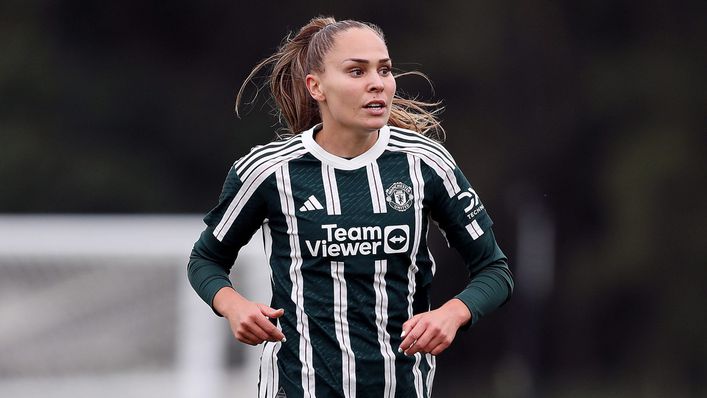 Irene Guerrero is ready to make an impact in the Women's Super League after conquering the world with Spain.
Guerrero, 26, joined Manchester United on deadline day having lifted the World Cup during a summer to remember.
And the former Atletico Madrid star believes plying her trade in the WSL will develop her game even further.
Speaking to United's official website, she said: "The Super League is very different to Spain. I hope this will make me a more complete player and I hope to show my best version on the pitch.
"The sporting project is what attracted me the most [to Manchester United]. They're doing so well even though they've not been in the Super League for long.
"They have very ambitious plans laid out ahead of them and that's what attracted me."
Guerrero was an unsused sub as Spain beat England 1-0 in the World Cup final last month.
And she firmly believes that success will have a long-lasting impact in her homeland.
The midfielder added: "It was an incredible moment that I'll never forget.
"It wasn't just winning the trophy, it was about showing young boys and girls it is possible."
After finishing as runners-up last term, Marc Skinner's squad has been beefed up to battle it out with champions Chelsea once again.
United also lost the Women's FA Cup final to the Blues but hopes are high ahead of what promises to be a thrilling season.
Skinner's side start their league campaign at Aston Villa on October 1.
Tags