Zelensky slams IOC plans to allow Russian athletes to compete
Patric Ridge
Stats Perform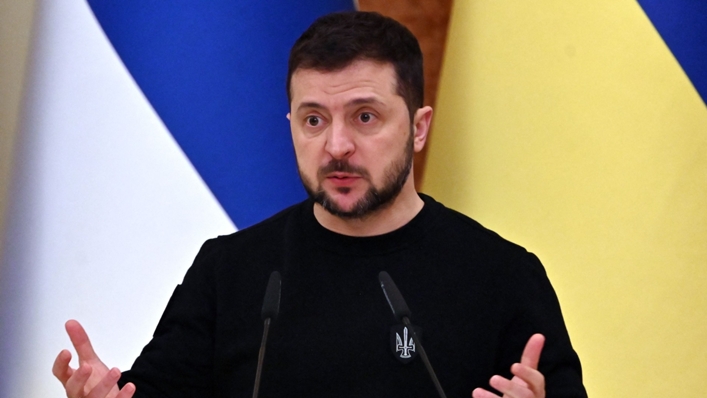 Volodymyr Zelensky says the International Olympic Committee (IOC) would be telling "the whole world that terror is somehow acceptable" should Russian and Belarusian athletes be able to compete at Paris 2024.
The IOC confirmed last week it intended to uphold sanctions against Russian and Belarusian state and government officials ahead of next year's Olympics in the French capital, but added it would explore opportunities for athletes from both nations to compete under a neutral flag.
Ukraine subsequently threatened to boycott the games, unless the IOC reversed its decision.
Having already confirmed his opposition to the IOC's plans, Zelensky went a step further in his nightly address to the Ukrainian people on Sunday.
"Attempts by the International Olympic Committee to bring Russian athletes back into the Olympic Games are attempts to tell the whole world that terror is somehow acceptable," president Zelensky said.
"As if you could shut your eyes to what Russia is doing in Kherson, Kharkiv, Bakhmut and Avdiivka.
"[Russia] cannot use the Olympics or any other sport event as propaganda for its aggression or its state chauvinism."
Zelensky went as far as to compare the IOC's decision to the one made in the 1930s, when Nazi Germany hosted the 1936 Olympics.
"There was a major Olympic mistake. The Olympic movement and terrorist states definitely should not cross paths," he said.
Zelensky also confirmed he has discussed the issue with French president Emmanuel Macron.
Tags