In Focus: Willian Craven an extended stay at Cottage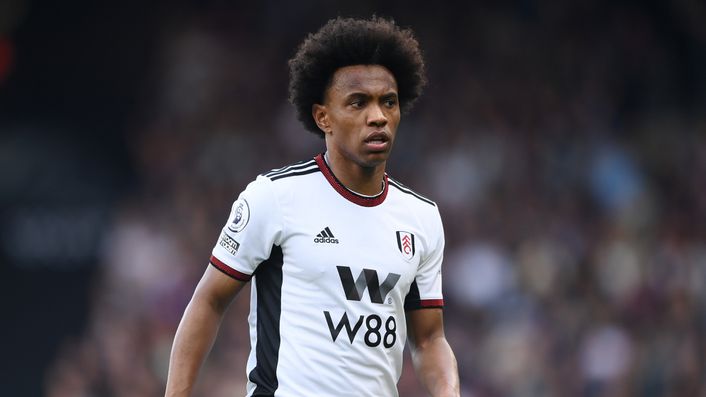 Willian has enjoyed a resurgent season with Fulham and is now aiming to extend his stay in West London.
The Cottagers have enjoyed a solid campaign, securing a 10th-place finish in the Premier League after winning the Championship last year.
An underrated contributor to their success has been the 34-year-old winger, who has bagged five goals and provided four assists.
As Marco Silva's side travel to Old Trafford for a clash with Manchester United, we judge whether or not the Brazilian has done enough to stay at Craven Cottage for another year.
Age just a number
Willian has shown he still has plenty left in the tank this season, taking on opponents and conjuring opportunities for his team-mates.
Fulham's No20 is an impressive dribbler, completing 36 of his 58 attempted take-ons.
He has also created 48 chances this season, 34 of which came from open play — more than any other Fulham player.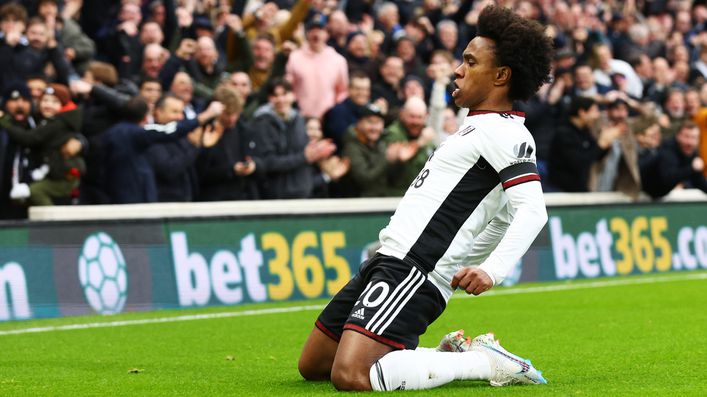 Willing to stay
Willian has already expressed interest in extending his stay at the club.
He said: "I have a contract to the end of June. I don't know what's going to happen. I have to speak with the club and let's see what happens.
"I feel the same affection for the Fulham fans [as at Chelsea]. If I can stay here, it would be good.
"I am proud of what I have been doing this season. I think a lot of people didn't believe I could come back to the Premier League and do the same job I was doing a lot of years ago. I am proud of it."
Fox around the box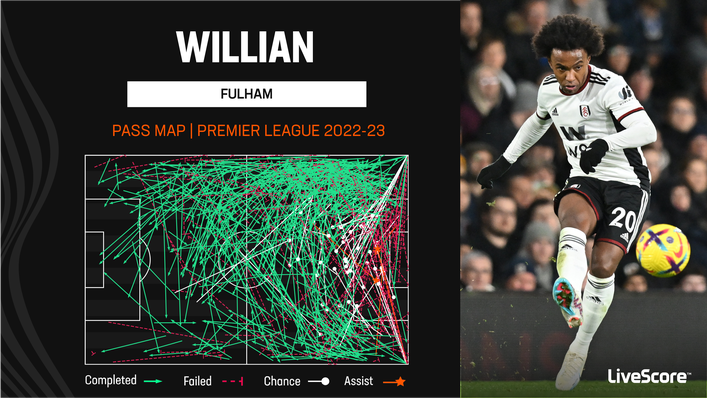 Willian is at his best combining with team-mates in and around the box.
No Fulham player completed more passes in the attacking third (337), flick-ons (18) or passes into the penalty area (30).
He also works hard without the ball, regaining possession 18 times in the attacking third.
Marco marvels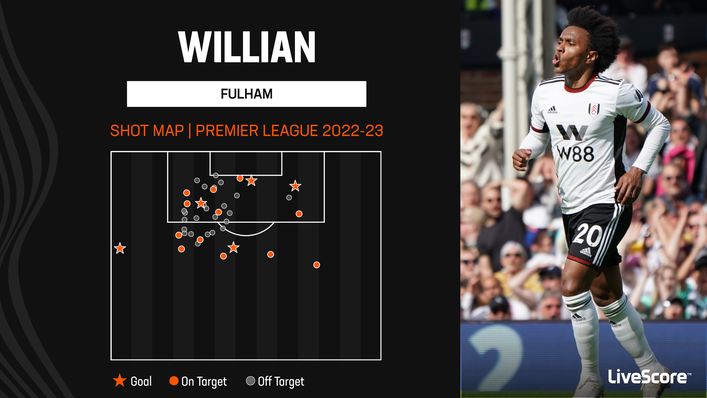 Fulham boss Silva was full of praise for Willian and the qualities he has brought to the team.
He said: "[Willian is] a top-class player, a great guy. He's playing with a smile on his face, he keeps working hard every single day.
"He's enjoying every single moment with us. We are enjoying every single moment working with him.
"I know he wants more. He knows that he always has me behind him to demand from him and give him confidence. He doesn't need to prove anything to anyone. Everyone knows his quality. He's a class player."
Give Devils hell
Fulham's finishing position is locked in but they will want to end their season on a high.
The Cottagers' last encounter with United resulted in red cards for Silva, Willian and Aleksandar Mitrovic in a 3-1 defeat and they will be keen to exact revenge.
Looking ahead to the summer, their first job is to extend the contract of this season's surprise star.
Tags