Manchester United are set to use their new defensive partnership for the first time in the Premier League this weekend.
Raphael Varane, 28, arrived for £40million this summer from Real Madrid and is expected to replace Victor Lindelof and play alongside Harry Maguire at the heart of the backline.
But following an unconvincing display from the England regular at Southampton last Sunday, there are calls from some corners for Varane to partner Lindelof rather than Maguire
Ahead of United's trip to Wolves this afternoon, we look at what will change with Varane's arrival.
The defensive problem
Despite finishing second last season, United had only the fifth-best defence as they conceded 44 goals over 38 games.
While the Red Devils have strengthened in several areas over recent transfer windows, the heart of the back four remains a concern.
Ole Gunnar Solskjaer's side were the comeback kings in 2020-21, picking up 31 points from losing positions but there were times where they were unable to overturn the deficit. That ultimately cost them a shot at the title.
Having a solid defensive base will allow United to gain more of a foothold in the game from the off and put less pressure on the attacking players to force a turnaround week in, week out.
Solskjaer's search for an assured presence in defence has been well documented, with the likes Kalidou Koulibaly and Nathan Ake linked in the past.
Eric Bailly's constant injury problems have left Lindelof and Maguire without any real competition at centre-back, something Solskjaer believes every player benefits from.
At the end of last season, Solskjaer said: "We are always looking for improvement, always looking at every department and if there are players that come in and challenge them or take their place that's great.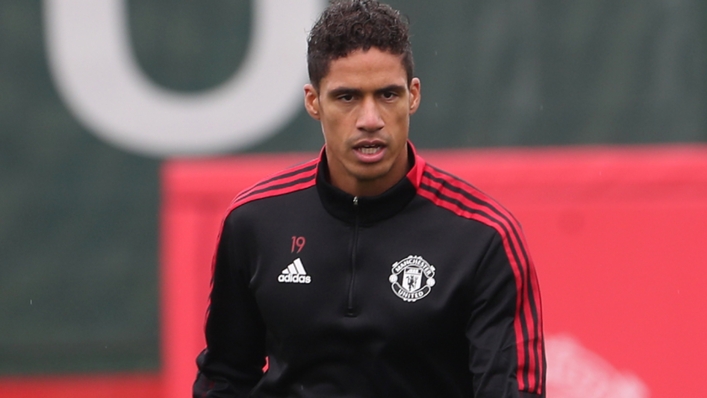 "I have felt that myself at Manchester United and that is the way it has to be at Man Utd.
"We sign players to challenge the ones we have here already and if you don't step up players will take your place. That fear of losing your position has to be there."
Varane the man
There are no doubts that Varane can provide that fear.
Having won virtually everything there is to win at both club and international level, he has been considered one of the best defenders in European football for some time.
After breaking into the Real Madrid team as a teenager, Varane formed a formidable partnership with Sergio Ramos at the heart of defence for nine successful years at the Bernabeu.
While he has struggled with injury in the past couple of seasons, Varane has always been an automatic starter when available and at the age of 28 still has plenty to offer.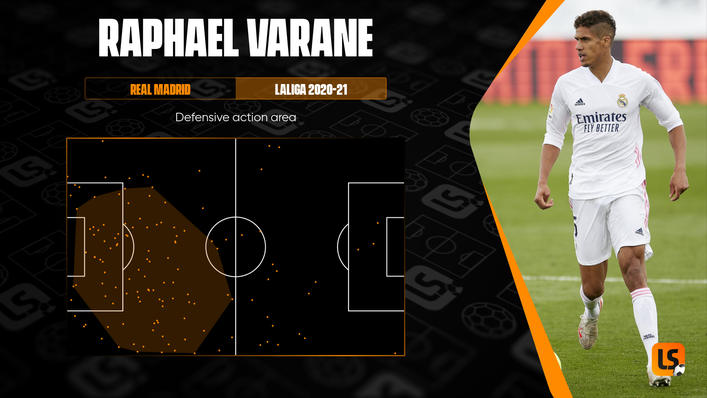 Such has been his importance to Real, then coach Zinedine Zidane said in 2019: "I don't want a Madrid without Varane. he's a young player, he's been here for eight years, he's doing fine.
"There are many things that come out [in the press]. He didn't say anything to me. He's at the best club in the world and he knows it. He's won a lot of things."
But with Zidane now gone and Real struggling financially since the coronavirus pandemic, United seized their opportunity to bring Varane to Old Trafford.
He has the pedigree and stature in defence that United fans have been crying out for.
Who to drop?
The consensus seems to be to drop Lindelof, but is it that simple?
The Sweden international started all but five of the Red Devils' top flight games when fit last season but the jury still seems to be out on him.
The 27-year-old has always been comfortable on the ball, yet his weakness in more physical situations such as aerial duels have been heavily criticised. It is often said these have a negative impact on Maguire's game as well.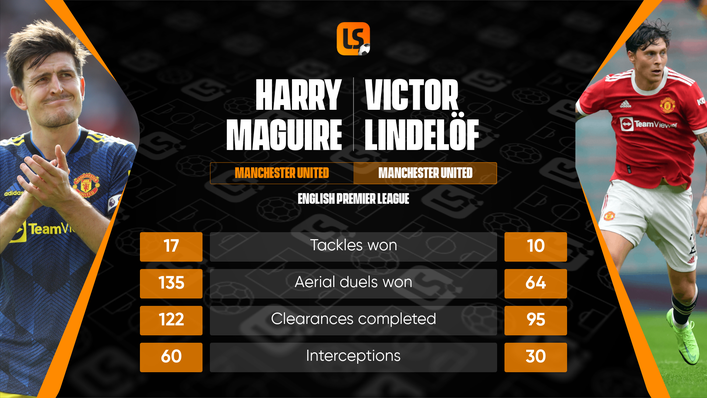 But the England defender hasn't been entirely blameless either. H was unconvincing at St Mary's and was criticised for his role in Che Adams'opener. Lindelof has looked the more comfortable of the duo.
It was a similar story at the start of the 2020-21 campaign as Maguire struggled desperately for form following a tumultuous summer which saw him arrested while on holiday in Greece.
A 6-1 defeat to Tottenham was a low point, but Maguire recovered to finish the season excellently and was a colossus for England at Euro 2020.
Now there are suggestions he is struggling with a summer hangover after being rushed back from injury to play for Gareth Southgate's team.
As United captain, Maguire will likely be the man to partner Varane first off, but he needs to find his levels of late last season if he is to keep his place.
If he is able to, his partnership with Varane could be one for years to come at Man United.