It is nearly eight months since Eddie Howe left Bournemouth and the man tipped as a future England manager remains out of work.
He is highly regarded by his peers, including Manchester City boss Pep Guardiola, who once declared: "Of course he is able to work in the top teams.
"He is young and that is going to happen. It will be good for English managers."
After guiding the Cherries from League Two to the Premier League and keeping them in the top flight for five years prior to last season's relegation, Howe's next step is unclear.
So what does the future hold for the 43-year-old tactician?
Bournemouth success
Howe had two spells in charge of Bournemouth, separated only by a 21-month stint at Burnley a decade ago, taking charge of 454 games.
Despite a 17-point deduction, they survived in League Two in his first season and from there it was a case of constant success.
Relegation from the Premier League meant his time on the South Coast ended on a slightly sour note — but that did not diminish his considerable achievements.
The right opportunity
As there was no real pressure on Howe to leave Bournemouth, it was every bit his decision to call it quits following the club's relegation.
And with an impressive body of work under his belt, it is clear Howe feels he can choose his next step carefully — if he decides to jump back in at all.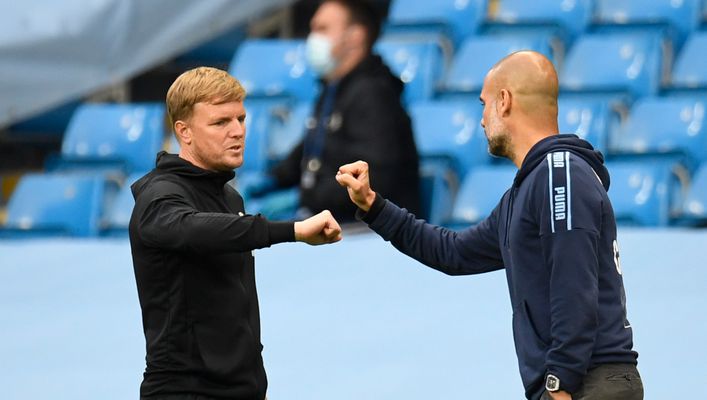 Speaking to Sky Sports back in January, he said: "I made my decision for the best interests of Bournemouth and myself.
"I wanted to be at home and be with my family, to see my kids grow up. I wanted to learn and develop my knowledge and abilities as a manager.
"Then, if I decide to get back in, if I am lucky enough to get given an opportunity, I will do that.
"But for me, I do not want to get back in just for the sake of it. It would have to be something that really motivated me."
Seat at the top?
With his own words in mind, exactly what would motivate Howe to return?
Well, for starters, dropping down to the Championship looks incredibly unlikely.
The chances of him being given control at a top-six club appear slim to non-existent, despite previously being linked with Arsenal, while the likes of Everton, West Ham and Aston Villa are all in good spots currently.
But Roy Hodgson's contract at Crystal Palace is up this summer and Steve Bruce's position at Newcastle is always under intense scrutiny.
Both clubs have players Howe would clearly relish working with.
Discussing managerial challenges, he said: "You can moan about your transfer budget or the facilities you have but you can still find a way to get around those things if you're smart with what you do.
"That built my mindset of being the first person on the training pitch every day and the last person to leave it.
"Working with the players on a one-to-one basis, really getting to know them, trying to understand them and their weaknesses, and attempting to improve them — that approach has never changed."
The likes of Sheffield United and West Brom, who may be looking for new bosses as they bid to return to the top flight next season, are not likely to be on Howe's radar.
Tour of duty
While more and more English youngsters have followed Jadon Sancho's lead and begun to move abroad in search of opportunities in recent seasons, it is still rarely seen with managers.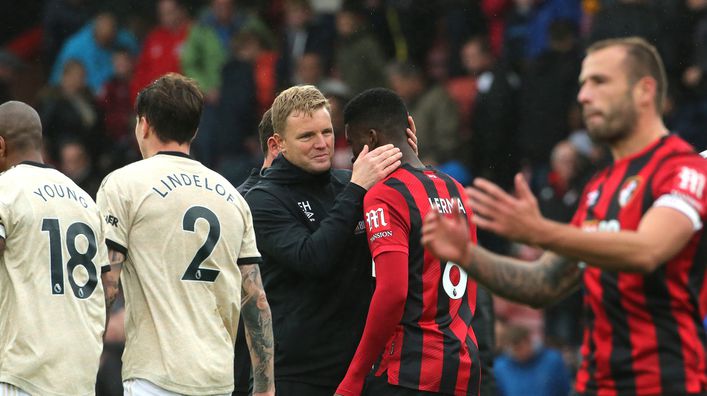 But with only three of the current top 10 Premier League clubs employing British managers, going overseas before moving back to England could prove fruitful for Howe — and a number of other bosses, for that matter.
Combine the language barrier with Howe's previously stated desire to see his kids grow up, however, and it seems unlikely that it will happen any time soon.
North of the border
"I needed to win. I needed to be in that position where I knew I had to win. That type of experience shapes you."
That was Brendan Rodgers talking about his decision to take over at Celtic after being sacked by Liverpool — and a move to Glasgow currently looks like the most attractive option for Howe.
Jimmy Quinn, who gave Howe his first coaching role at Bournemouth, said: "Eddie's a brilliant coach who knows his football and would be a perfect fit for Celtic.
"I'm surprised the likes of West Brom, Crystal Palace and teams such as them haven't gone for him but maybe he's been waiting for a big job — and the Celtic job is just that."
The Bhoys are looking for a new boss to face up to the re-emergence of Rangers and, despite not being in the Premier League, the pressure on Howe at Parkhead would be far greater than it was at Bournemouth.
Rodgers' success at Celtic led to his opportunity at Leicester. If Howe wants similar success, a move north of the border looks his best bet right now.
That said, reports suggest he is not that keen and may continue to wait for a Premier League opportunity.