In Focus: Richarlison is proving he can dine at Europe's top table
Mitchell Fretton
LiveScore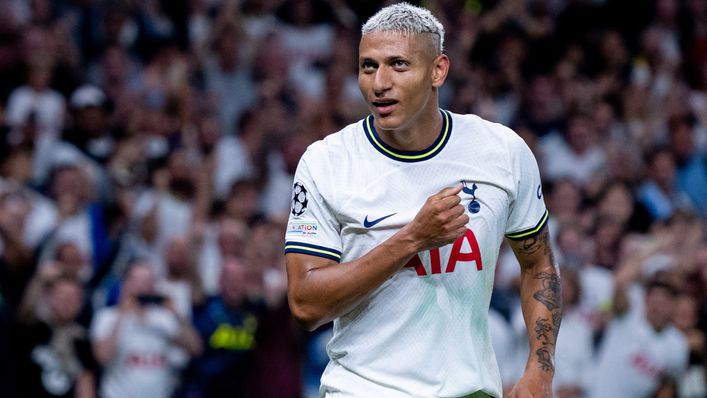 Richarlison has endeared himself to Tottenham fans despite being at the club for a matter of months.
The Brazilian swapped Merseyside for London in the summer and has already made an impact under Antonio Conte.
After scoring a brace on his Champions League debut against Marseille, Richarlison will be looking to continue his excellent form in the competition.
Ahead of the clash between Sporting and Tottenham this evening, we take a look at the forward and his role under the Italian.
Hard work outweighs talent
Richarlison is a top talent, he proved this at both Watford and Everton. But his ability is not what has impressed Spurs fans since his arrival.
The 25-year-old has run himself ragged and committed himself to every second he has been on the pitch in a Lilywhites shirt.
Supporters have only seen the Brazilian start one Premier League game but he was instrumental in that win over Fulham because of his relentless pressing and aggressive approach.
This was evident once again in the 2-0 victory vs Marseille, where he covered 12.06km — more than any other player.
Such is his quality, the £60million man was able to help out at both ends of the pitch, a trait that will only strengthen his relationship with the fans.
With no domestic football taking place over the weekend, Richarlison should be ready to give it his all again on the continent.
Quality in the final third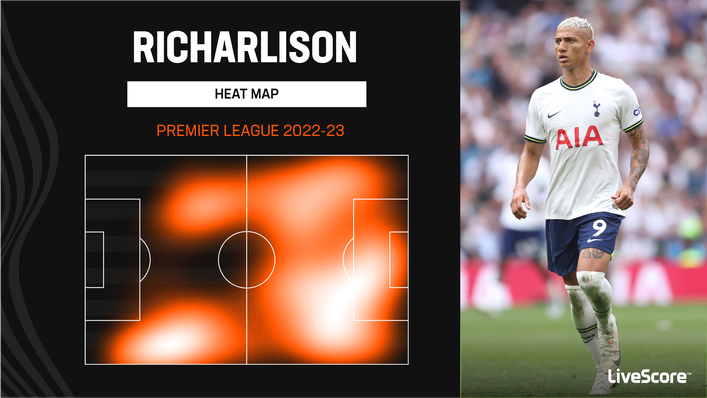 Although he has had to wait for his chance, Richarlison has barely put a foot wrong for Spurs.
The Copa America winner has only seen 167 minutes of Premier League action in the 2022-23 campaign, yet he has more goal contributions than Heung-Min Son, who has played 493.
The goals will come for the No9, but his two assists have been vital in helping Spurs maintain their unbeaten start in England's top flight.
Richarlison smashed the post with an audacious volley in the win over Fulham before having a stoppage-time strike ruled out for an offside in the build-up.
With 48 goals and 18 assists in the Premier League over five years, the 36-cap international is proving that he has the talent to play across Tottenham's front three in place of Son, Dejan Kulusevski or Harry Kane.
Earning his praises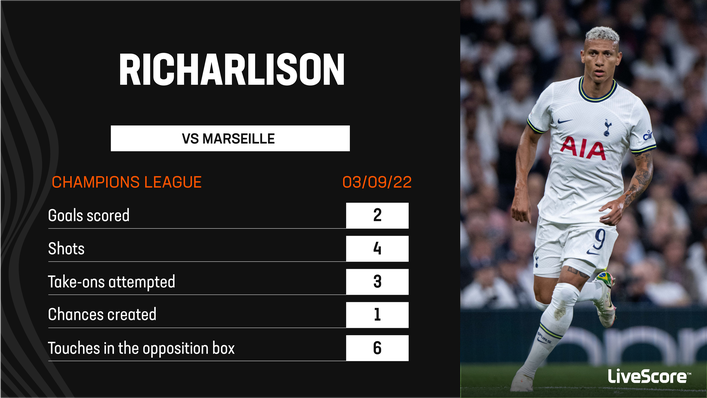 Following his commanding display at the Tottenham Hotspur stadium at the start of the new Champions League campaign, Richarlison was rightly praised by his team-mates and manager.
Eric Dier provided a glowing review of his ability, saying: "He's someone who really plays with his heart on his sleeve, every day, in training, in matches and I can't speak highly enough of him.
"His character, the way he works every day and his patience having not played too much at the beginning of the season. He's come into the side in the last two games and his impact is there for all to see."
Head coach Conte echoed Dier's thoughts after the Marseille game. He said: "I'm very happy for Richi. He deserved to have a night like this.
"I remember when we signed him he said I can't wait to hear the Champions League music and play in this competition.
"Today, I remembered this and I said to him, 'Richi I remembered what you said, this is your chance and you deserved this. Enjoy this and try to do your best'.
"He did his best, and he helped us get three points in a difficult game."
Onwards and upwards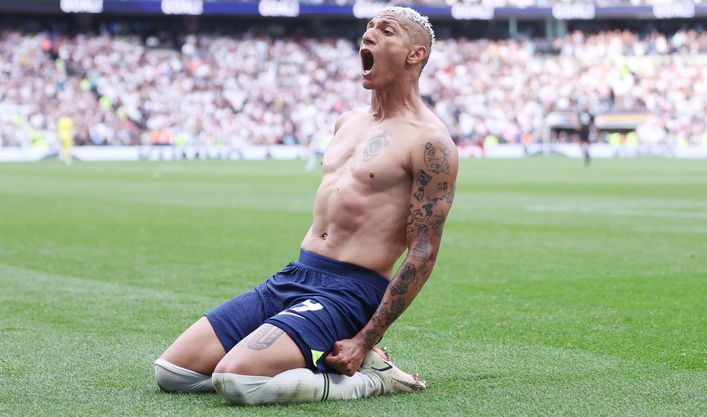 Spurs are an ambitious club who have been on the hunt for their first major trophy since 2008.
They are poised to compete on all fronts this season having acquired the services of Conte and recruited some fantastic players over the summer.
If the North London club are to challenge for silverware, Richarlison will have a significant part to play for his side as Kane, Son and Kulusevski cannot play every minute.
The 6ft striker dragged a poor Everton side to safety in the previous campaign but he has a much bigger task ahead of him now.
Having won a major trophy with Brazil, Richarlison may be the solution to Tottenham's trophy troubles if he can continue to contribute in what is turning out to be an unpredictable and exciting season.
Tags