In Focus: Coutinho can Phil his boots under shrewd pal Gerrard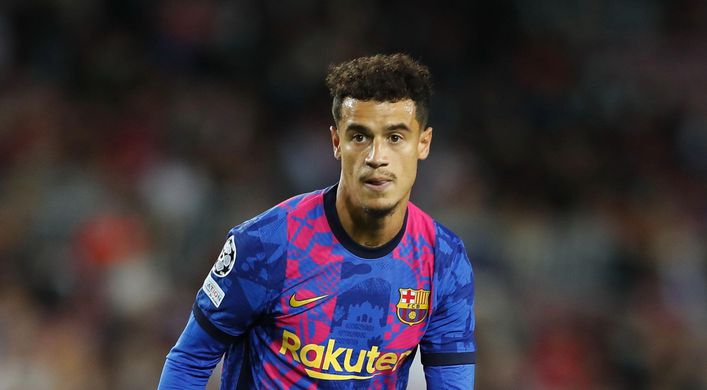 We are only in the second week of January but Aston Villa may already have 'won' the transfer window.
Steven Gerrard's side have pulled off a stunning coup, landing Barcelona star Philippe Coutinho on loan for the remainder of the campaign.
According to reports, the Brazilian maestro agreed to reduce his wages to make the deal happen as he looks to seize the opportunity to get his career back on track.
Ahead of this evening's FA Cup clash with Manchester United, we take a look at how Gerrard can get his former team-mate firing once again.
The main man
Coutinho has always thrived when tasked with being the focal point of a team.
The 29-year-old was a success at Anfield because the attack ran through him and — given how brilliant he was — both Brendan Rodgers and Jurgen Klopp tweaked their systems to allow the Brazilian to work his magic.
He was afforded a freedom that only the very best are.
Barcelona did it with Lionel Messi, for example. That is one of the reasons why Coutinho was not ever able to put his stamp on proceedings at the Camp Nou.
It was a similar story while on loan with Bayern Munich, too.
That was a team littered with stars but Hansi Flick's tactical set-up did not allow Die Roten to centre their attack around one player. So, again, Coutinho suffered.
But it will be a different story at Villa Park. Jack Grealish was elevated during his time with the club as former Villans' boss Dean Smith built his system to suit the talented playmaker.
The Midlands-based side have done it before, and they can do it again.
Furthermore, Gerrard is someone who knows the benefit of playing to the strengths of a team's best player. He is going to make the most of having Coutinho.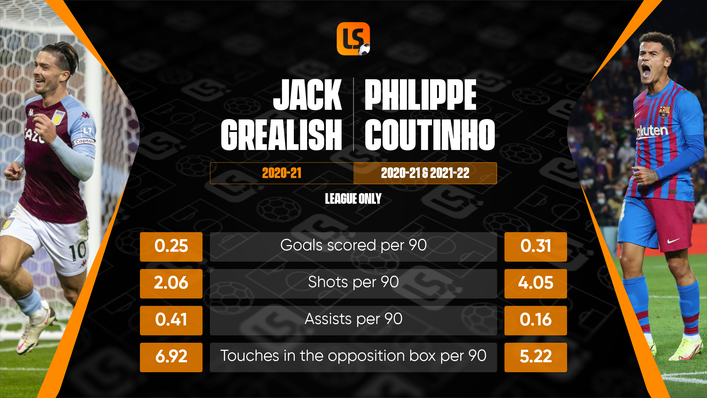 Trust
From the off, there was doubt over who wanted Coutinho at Barcelona. There was even talk that Messi was not convinced by the move.
They did not want to give him the No7 jersey to begin with as it was reportedly being saved for Antoine Griezmann.
The Rio de Janeiro native then had the legendary shirt for a year before he was loaned to Bayern Munich to make room for Griezmann, who did go on to claim that number.
All of that upheaval will have a negative impact on a player but Coutinho is now under a manager who adores him.
Gerrard was quick to point out how significant a deal this was.
Speaking to the club's official site, he said: "63 caps for Brazil, a serial winner, played for Barcelona, was incredible at Liverpool.
"I can understand why a lot of supporters up and down the country are speaking about him. I don't think you get a nickname as a magician if you're not a special footballer."
If reports are true and Villa are also in for Everton's Lucas Digne, it shows that Gerrard is already looking to create an environment for Coutinho to flourish.
The Frenchman would likely be able to recreate the dynamic Liverpool had with their No10 and Alberto Moreno on the left flank.
Exactly what Villa need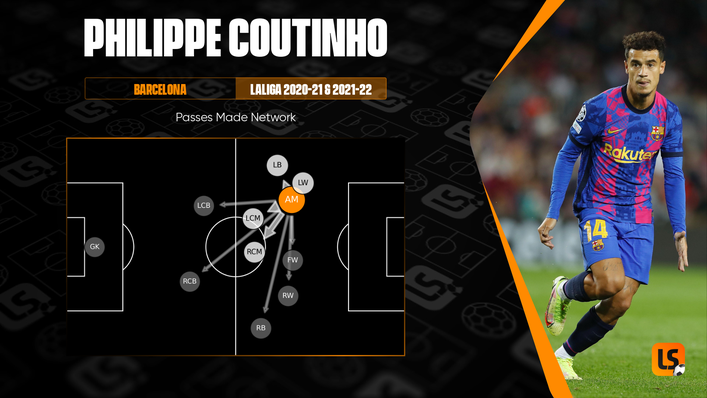 It is not often that a player needs a club as much as the club needs the player, but we find ourselves in this situation with Coutinho and Villa.
Having sold Grealish for £100million in the summer, the Villans reinvested that money in attacking talent.
Danny Ings, Emiliano Buendia and Leon Bailey were recruited with the expectation being that they could combine to replace the former captain.
It has not happened though. Ings has suffered from fitness issues while Bailey has been missing since early December having only made nine league appearances following his switch from Bayer Leverkusen.
Buendia is yet to have the impact expected and was benched in favour of Ashley Young in last month's 1-0 loss to Liverpool.
Gerrard's men have scored just 25 goals in their 19 Premier League outings and currently find themselves in 13th position. However, they are only six points off Wolves in eighth, so things could quickly change.
Coutinho may be the spark needed to help Villa climb the table.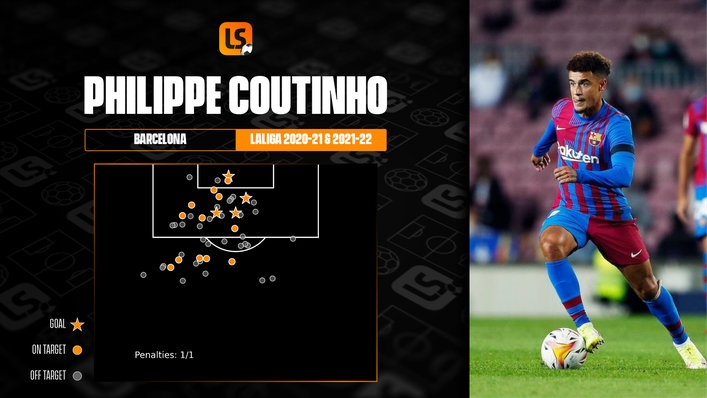 Ollie Watkins
It is often forgotten how devastating the relationship between Coutinho and Daniel Sturridge was.
The Samba star would pick the ball up on the left side of the pitch before carrying it inside, beating an opponent or two and threading a pass between the centre-backs and into the path of Sturridge.
Opponents knew what was going to happen but were powerless to prevent it.
He could strike up that sort of partnership with Watkins who, like Sturridge, loves to make those runs in behind defences.
Watkins scored 14 in his debut top-flight campaign but finds himself on just five this time around.
Managerial changes and tactical switches have hurt his output, but the addition of Coutinho could be all that is required to get the England international among the goals again.
Talisman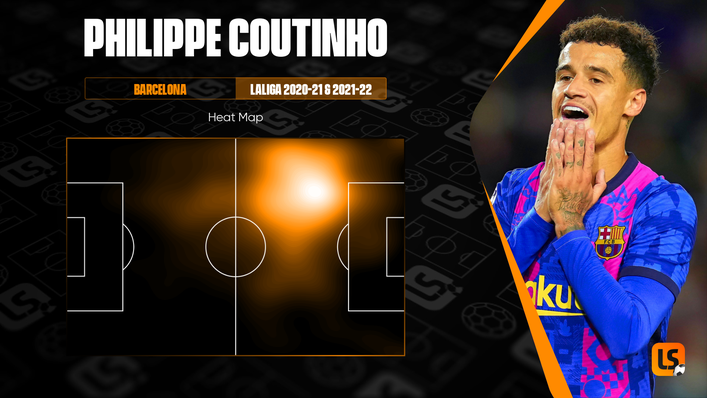 Gerrard, more than most, knows the importance of having one player who can give a team belief.
He was that man for Liverpool for the majority of his career before Coutinho took on the role at Anfield after his departure.
Grealish held a similar status at Villa Park and, while the club might have filled the void left by him in terms of output, they have not when it comes to influence.
In that sense, Coutinho has the ability to become the focus of Aston Villa's attack while resurrecting his own career in the process.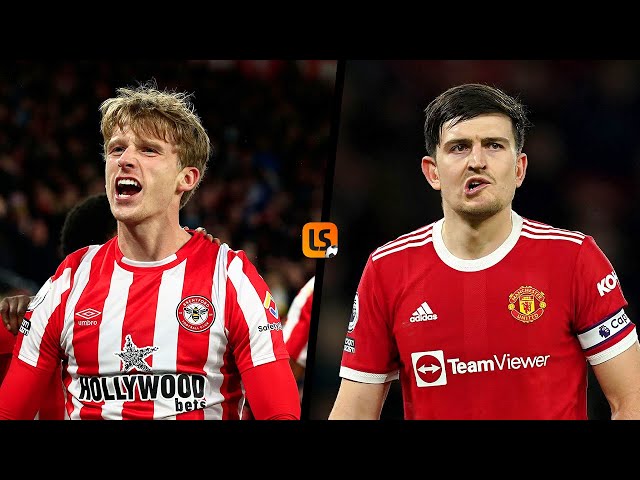 Tags