In Focus: Pogba set for Turin transformation after Old Trafford exit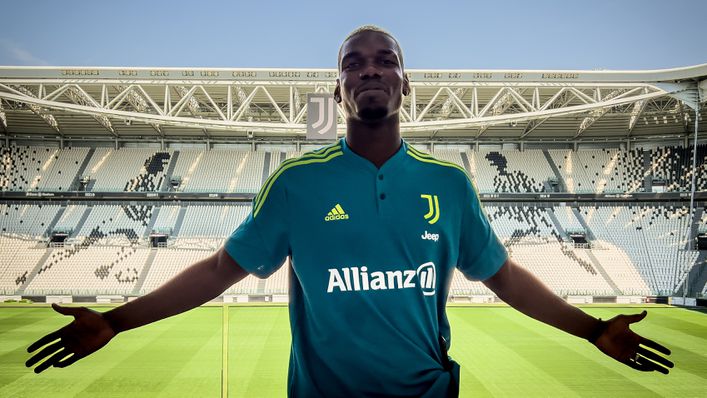 Paul Pogba is a transformative player on his day.
Juventus' new signing has the ability to single-handedly dictate the outcome of a match — but during his time with Manchester United, those games were few and far between.
That cannot be the case in Turin, where the Old Lady need him to be their main man and the poster boy for a new era.
Here, we take a look at why the Serie A giants have made the bold decision to bring Pogba back to Piedmont.
Searching for stability
Pogba never really lived up to his potential at Old Trafford.
However, he deserves a degree of sympathy, given all of the upheaval at the club during his time in M16.
The World Cup winner even referenced this in his official unveiling as a Juventus player.
He said: "Changing coach every year is hard — this was a difficult aspect for me.
"Then there were a few injuries, but I think it was also a mental thing, playing and not playing makes you lose pace.
"There is a bit of everything — coach, team, position. All this has blocked me a bit.
"Now, however, I have left and you will see another Paul. I can do better.
"I am happy to come home, this is how I feel here. This is something more than a dream. I am very happy."
Pogba the phenomenon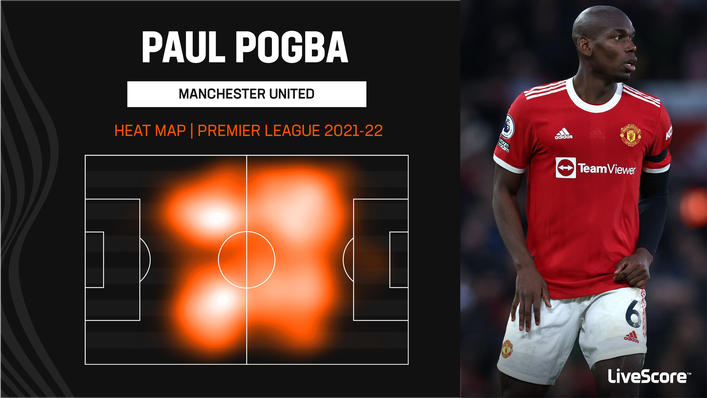 Back in 2015, Pogba changed his Juventus shirt number.
He went from No6 to No10 and there was talk that this could hint at a positional shift.
Juve chairman Andrea Agnelli was quick to quash those suggestions, however.
He said: "If anything, shirt numbers are important from a commercial perspective — the No10 has always made people dream, it's the shirt that the kids want.
"However, it's a shirt that we must find a player with certain characteristics for, a phenomenon.
"Especially when we're talking about the No10 of Juventus."
This time around, Pogba has been handed the No10 jersey again — and that act alone is a statement from the club.
The Paris native is being armed with the keys to the kingdom in Turin, as he prepares to make a major impact in 2022-23.
Allegri's trust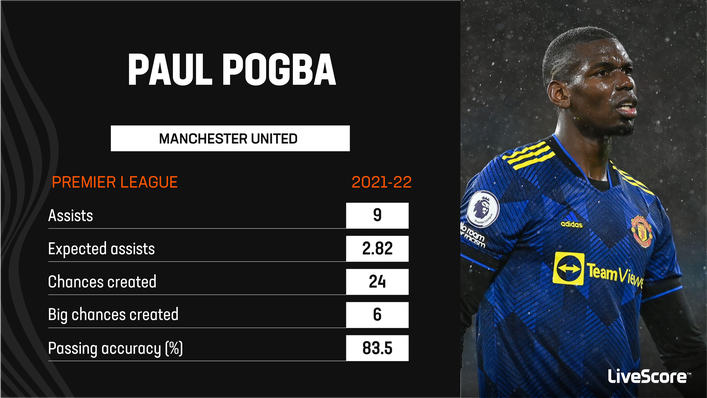 It was under Max Allegri that Pogba played his best domestic football.
Both men are now back at the club — and you have to assume that the Italian tactician's presence played a key part in convincing the midfield maestro to return despite countless other offers.
Pogba is a confidence player. He might come across as self-assured but his languid style can be misleading. He needs to feel loved and will be at Juventus.
Juve used a variety of systems last season, before shifting to a 4-2-3-1 formation towards the end of the campaign.
If this is a sign of things to come, Pogba is ideally suited to the attacking midfield role behind Dusan Vlahovic.
Creator-in-chief
The Bianconeri passed up the opportunity to extend attacker Paulo Dybala's stint this summer.
Tipped by many to succeed Cristiano Ronaldo as the focal point of the team, injuries wrecked his final season with the club — and it is no surprise that they decided to part ways with the Argentine playmaker.
Dybala missed a combined 37 matches with injury in his final two campaigns at the Allianz Stadium. Though talented, he was not consistently available.
Pogba has had injury woes himself but the club must feel that he is the better bet.
When fit and firing, he is a game-changer. The 29-year-old ranks in the 99th percentile for assists, the 97th percentile for expected assists and the 85th percentile for shot-creating actions when compared with midfielders in Europe's top five leagues over the past year.
He makes things happen in a way few others can, so making him the team's creator-in-chief should prove a sensible decision from Juve's management.
Experience matters
Juventus have a relatively young attack.
Vlahovic is just 22 and Federico Chiesa, despite amassing significant experience, is still only 24.
Neither are serial winners, or truly know what it takes to eke out victories in Europe. They lack the sort of experience Juventus have been spoiled with over the years.
Pogba goes some way to fixing that issue. After all, he has experience of winning the biggest trophies and reaching major finals.
Vlahovic and Chiesa can learn from him and he can shoulder some of the attacking burden. It could be the perfect dynamic for the Bianconeri.
Tags