Arsenal have three huge games in the space of a week and a crisis is never far away at the Emirates.
Dumped out of the FA Cup by Nottingham Forest last weekend, the Gunners travel to Liverpool tonight in the first leg of their Carabao Cup semi-final.
And with a trip to North London rivals Tottenham to come on Sunday before the return tie with Jurgen Klopp's side next Thursday, a strong showing at Anfield is a must for Mikel Arteta's men.
Momentum halted
At half-time in Arsenal's game with Manchester City on New Year's Day, 2022 was going swimmingly for Arteta.
On the back of five successive wins, the Gunners led Premier League leaders City 1-0 after a quite brilliant first-half display.
But they ended up losing that game with the last kick before a tepid display at the City Ground saw them exit the FA Cup at the first hurdle.
Arteta said: "We needed more drive and hunger to win at any cost. We needed much more.
"I am really disappointed with the performance.
"Not with the attitude, but how much purpose we have and what determination we showed to change the game when it's difficult.
"It is frustrating but it happened and we have to analyse why."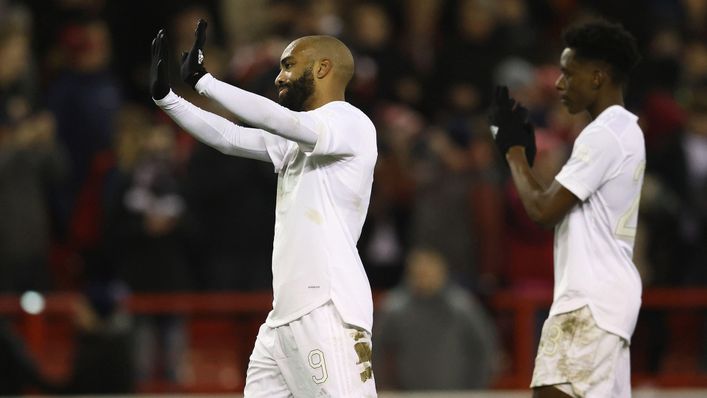 No need to panic
On the surface, there is absolutely no need for Gunners fans to be worried — and on the whole they are not.
Ever since they lost three league games to start the season with a whimper, they have been improving and sit fifth in the table with a game in hand on fourth-placed West Ham.
That first-half display against City — before Granit Xhaka gave away a penalty and Gabriel was sent off — was probably their best 45 minutes under Arteta.
But individual mistakes brought an end to their winning run.
Giving his verdict, Sky Sports pundit and former Liverpool star Jamie Carragher said: "Arsenal were outstanding. Manchester City certainly weren't at the races, especially in that first half.
"We talk about Manchester City being lucky. But Arsenal shot themselves in the foot.
"Absolutely brain dead some of the things that they did. One of those being Gabriel. Xhaka on the penalty as well. Absolutely stupid."
Squad depth
The one huge problem Arteta has to currently deal with is a lack of available players — especially in midfield.
Thomas Partey and Mohamed Elneny are both on international duty at the Africa Cup of Nations, Xhaka is a doubt post-coronavirus and the versatile Ainsley Maitland-Niles has left for Roma.
It leaves Albert Sambi Lokonga as the only player who would naturally play as one of two midfielders in front of the back four.
And the issues run deeper. Emile Smith Rowe is hampered with a groin problem and youngster Charlie Patino looked ineffectual in Sunday's Cup exit.
The Gunners are keen on Dusan Vlahovic this monthy but reinforcements in the middle of the park are a necessity, even if they will not help in this encounter.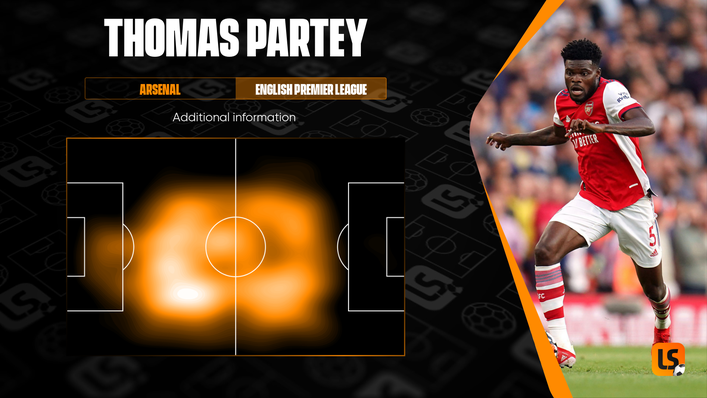 Hot and cold
Arteta will know his Arsenal side tend to be a streaky one.
They have lost six league games this season — three to kick off the campaign and three in four at the end of November and early December.
Last term, there was a stretch where they lost eight of 12 matches before following that with five wins and no defeats in their next seven.
Three more losses in four games followed last February before they ended the season with five wins in a row to make it just two defeats in 13.
While the winning runs are great, it shows Arsenal's ability to spiral.
And with mood changes frequent among their supporters, they simply cannot afford to let last Sunday's display influence their clashes with Liverpool and Spurs.
The fact those losing runs often come when they face fellow big six clubs is also a concern.
Three big games
It is unlikely the next three games will define Arsenal's season.
Losing in the Carabao Cup semi-finals would be a blow for the club but not catastrophic and defeat to Spurs would not rule them out of Champions League contention, just dampen the mood at the Emirates.
That is why Arteta needs a reaction from his players.
If they want to break back into the top four, the Gunners must thrive in adversity and stop the streakiness of their results.
After the Forest loss, Arteta said: "I don't have to ask for a reaction because I know how they felt. It's clear. There's nothing we can argue about.
"I tried to make it clear so that nobody gets confused about the standards that are required to play at this level against any opponent. Because this competition we have a big history about it. Now it's time to move on."
Positive results from the next three games will let the team and fans do just that.