In Focus: Mbappe can be PSG's Champions League saviour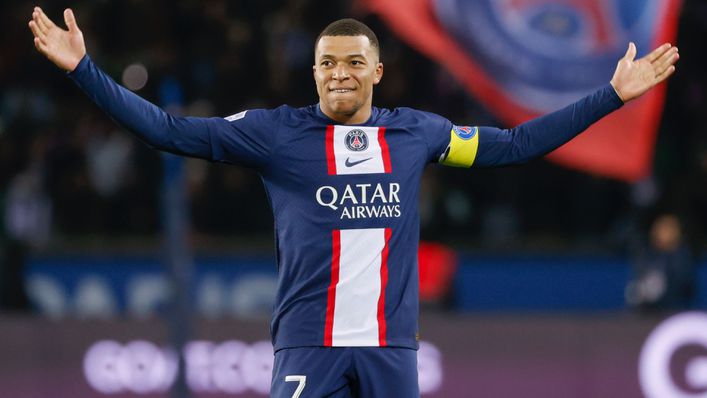 Paris Saint-Germain are relying on Kylian Mbappe to be at his mesmerising best in the Champions League again tonight.
The French giants lost 1-0 in the home leg of their last-16 clash with Bayern Munich, in which the forward started the game on the substitute's bench after picking up an injury at the start of February.
Now back in the starting line-up, the 24-year-old has been in rich form since his return and broke PSG's all-time goalscoring record over the weekend.
Ahead of the Ligue 1 champions' crucial return leg at Bayern, we take a look at the chances of Mbappe making a vital impact and examine what it could mean for his future.
Supersub
The fact that Mbappe was named on the bench for the first leg makes it obvious that PSG had severe doubts over his fitness.
After the team went 1-0 down, he came on as a sub and twice scored goals that were ruled offside. The French international later revealed that the plan had been for him to stay on the bench.
He said: "It was difficult, unpredictable. I wasn't supposed to play but I wanted to play and help my mates.
"We did everything, we worked night and day to get me some game time. I wanted to start the game. But sometimes you have to be satisfied with what you can do, and that's all I could do."
Now Mbappe has the opportunity to make up for that disappointment and the form he has shown since the first-leg defeat suggests that he can succeed.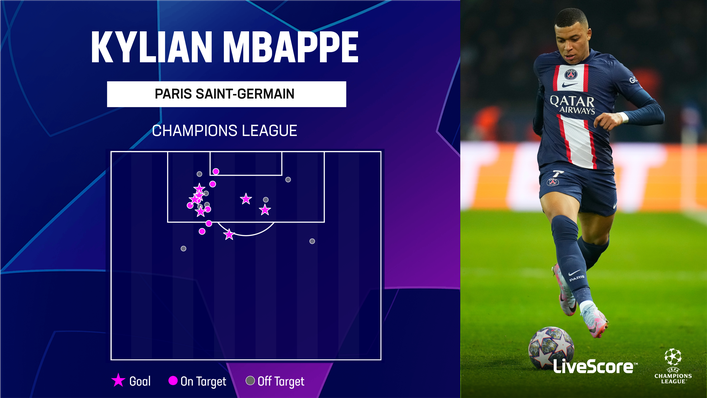 Goalscoring record
Mbappe's electrifying cameo was enough to convince boss Christophe Galtier that his star No7 should start in the following game against Lille.
The manager's decision was rewarded with two goals from the Paris native in a 4-3 victory. Mbappe then notched another stunning brace when PSG won 3-0 at Marseille.
He scored his fifth goal in three games since returning in a 4-2 win over Nantes last Saturday. It was his 201st goal for the club, breaking PSG's all-time goalscoring record that was previously held by Edinson Cavani.
Those 201 goals have come from just 247 games, which includes this season's haul of 30 from 30 appearances.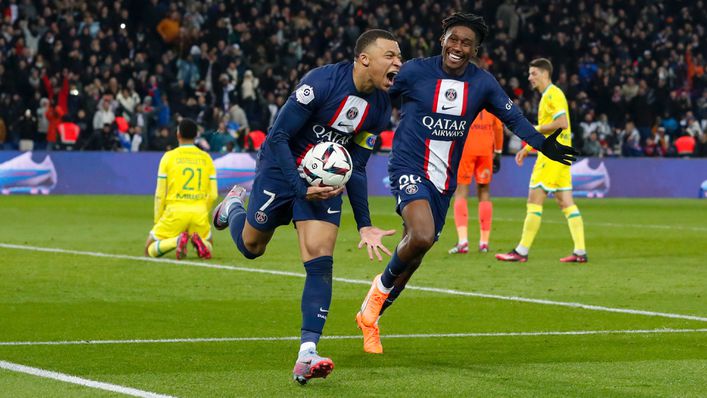 Mbappe magic
After losing the first leg, PSG have a mountain to climb against Bayern, but in Mbappe they have a player capable of producing unbelievable feats.
He has twice played away at Bayern in the Champions League and has found the net on both occasions, including two goals in a 3-2 quarter-final victory in 2021.
Mbappe has scored a total of 40 goals in the competition, some 22 of which have come in away matches.
The striker is on course to record his most prolific season ever, in a campaign that was punctuated by a World Cup in which he was top scorer with eight goals, including a hat-trick in the final.
As tough as PSG's task may be, with Mbappe on board, their tie against the German champions is far from over.
Future plans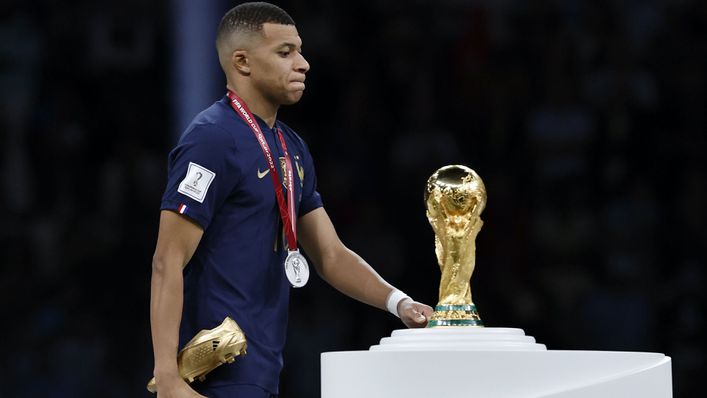 Mbappe looked set to leave PSG on a free transfer last year, but instead signed a new contract that extended his stay in the French capital until 2025. Nevertheless, the transfer speculation has continued.
The prospect of Galtier's men being eliminated from the Champions League has intensified such talk, prompting the goalscoring ace to speak out about his future.
The ex-Monaco marksman said: "It's a privilege to play here. I'm from Paris and being at PSG is special. I arrived very young and I have grown and matured, both on and off the field.
"If it depended on what happens in the Champions League and I don't want to disrespect anyone, I would have already left.
"I'm here and very happy. At the moment I don't think about anything other than making PSG happy."
Right now, nothing would please everyone connected to the club more than for Mbappe and his colleagues to make it through to the Champions League quarter-finals.
Tags