In Focus: Five reasons why PSG axed Pochettino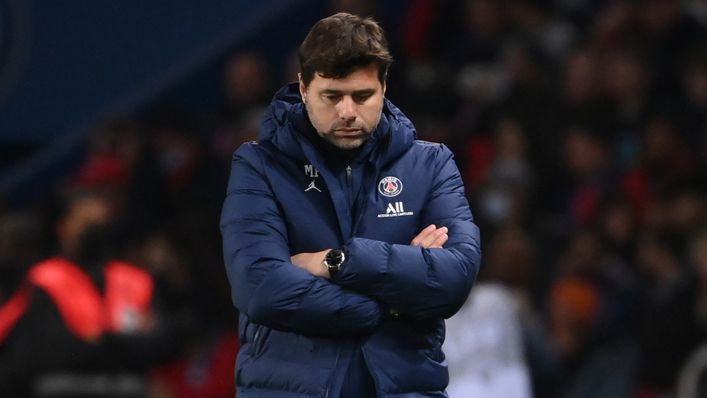 Paris Saint-Germain have parted ways with Mauricio Pochettino after just one full season in charge.
The Argentine clinched the Ligue 1 title last season in a campaign dominated by the French giants, but failed to win any other silverware — most notably falling short in the Champions League.
We take a look at five factors that contributed to his sacking in what has been a difficult time for Pochettino in Paris.
Champions League misery
Following a superb summer transfer window in 2021, it seemed PSG had all the tools to dominate European football at the start of last season.
The arrivals of Sergio Ramos, Georginio Wijnaldum and Gianluigi Donnarumma, Achraf Hakimi and Danilo Pereira were topped off by the sensational coup of landing Lionel Messi on a free transfer.
Pochettino, 50, had been fully backed and was expected to deliver the goods — the club's first Champions League title.
With a front three of Kylian Mbappe, Messi and Neymar, most would have banked on the French powerhouse to finally emerge victorious on the European stage.
And their mettle was set to be tested against Real Madrid in the last 16.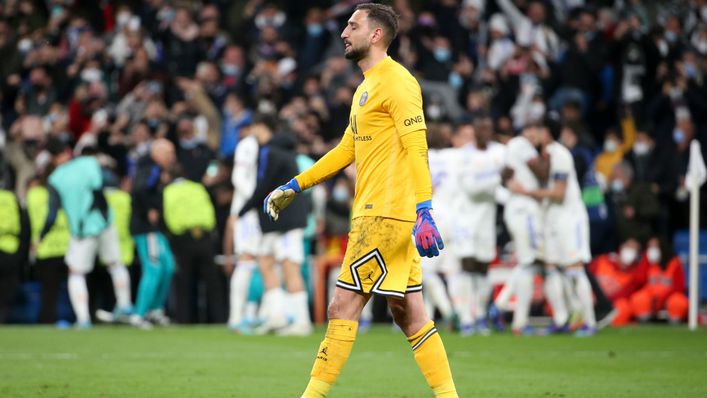 Mbappe emphatically bagged a stoppage-time winner in the home leg before Pochettino's outfit looked to be in cruise control when the Frenchman put them 1-0 up at the Bernabeu.
But a quick-fire second-half hat-trick from Karim Benzema sent PSG packing, unsurprisingly sparking outrage among their fanbase.
Pochettino's tactics were heavily, and justifiably, criticised while the effort and discipline of his front three were also slammed as they rarely tracked back.
At this moment it was more clear than ever that Pochettino had failed to instil grit and a winning mentality into his side as PSG once again fell short when it mattered on Europe's elite stage.
Poor form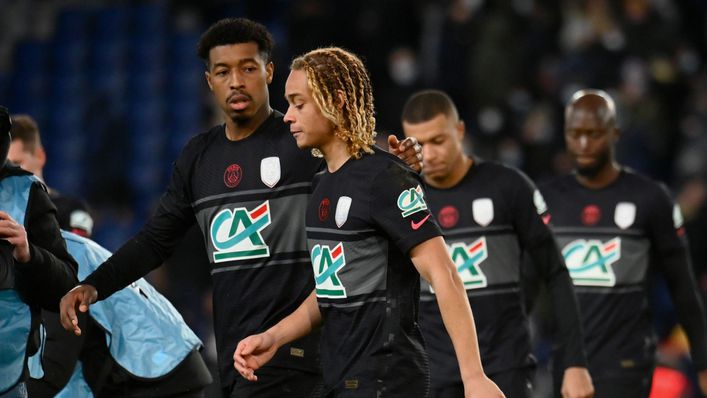 PSG won the league title comfortably by a 15-point margin but their defensive vulnerabilities were exposed at times as they failed to win 12 of their games — drawing eight and losing four.
They were unable to topple the teams in and around the top four on numerous occasions, failing to beat Nice in both meetings while also exiting the Coupe de France at their expense as well as losing to Rennes and drawing with both Marseille and Lyon.
Signs of their vulnerable back line started to show more prominently in the Champions League, when they conceded two goals in each meeting with RB Leipzig in the group stages — ending 3-2 and 2-2.
In the build-up to the second leg at the Bernabeu, PSG lost two of their three league games — to Nantes (3-1) and Nice (1-0).
An indicator of an elite team is their ability to perform at their best against teams that they expect to and should beat.
And this was a period when Pochettino had to ensure his charges maintained a high level of performance between the clashes with Madrid.
Messi mismatch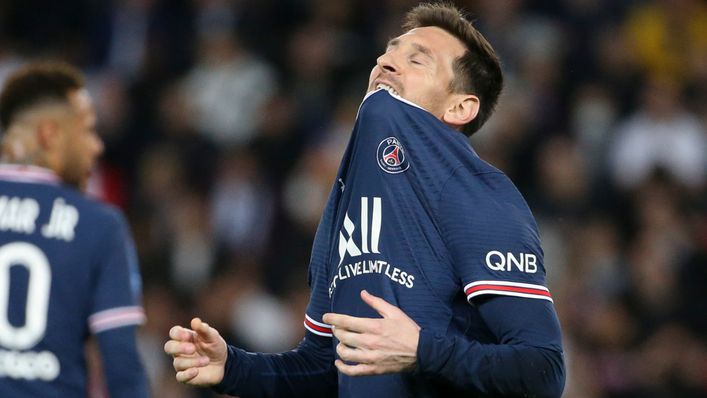 The poor form of Messi was something nobody would have expected as he was touted to take Ligue 1 by storm but only managed to bag six league goals, although he did provide 14 assists.
This was the first time in his career that he was not the main man in his side as Mbappe contributed to a jaw-dropping 45 league strikes — netting 28 times and laying on 17 assists.
Pochettino had been scrutinised for playing Messi in a deeper role, despite the fact the magician can operate in this position with his exceptional vision and passing ability.
Recently speaking on Messi, he said: "Some circumstances did not allow him [Messi] to feel as comfortable as he was in Barcelona, where he had spent 20 years, where he had been the club's flag-bearer.
"Messi has enough talent to do what he has to do. He's going to do it. Next season will be a completely different season for him.
"This was a year of learning, not only at the professional level by coming to Paris Saint-Germain, in a new championship and with new team-mates, but also on a family level".
Perhaps the South American's underwhelming season was down to a combination of factors, but Pochettino's handling of Messi's function in the side was not convincing.
Disgruntled fans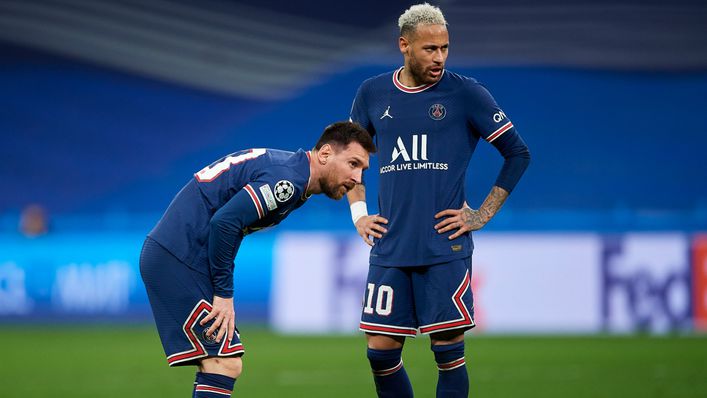 Fans at the Parc des Princes vented their frustration at Messi and Neymar during their 3-0 victory over Bordeaux in March.
Bordeaux's visit to Paris was PSG's first clash following their shock Champions League exit.
At this point, Messi had only scored two league goals and like Neymar had little effect against Madrid as Mbappe was once again the danger man.
Neymar has failed to remain consistent since joining from Barcelona in 2017 due to his poor injury record, while he has also been criticised for his commitment to the team.
The duo were jeered by supporters when they received the ball throughout the game for their display against Los Blancos, making for uncomfortable scenes for Pochettino and his players.
Big egos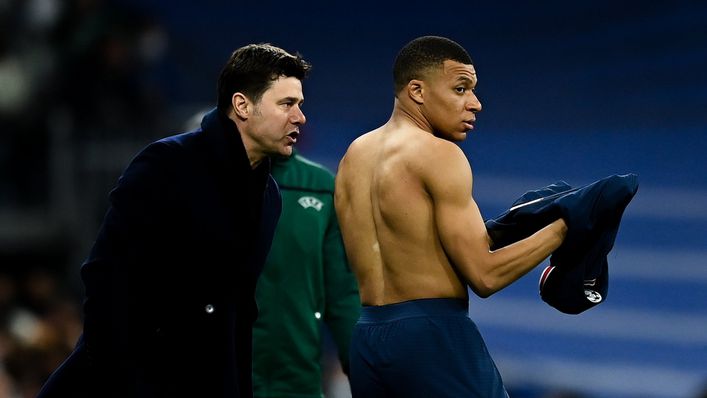 Mbappe's recent new contract with the club is the most expensive agreement in the history of football.
Reports circulated speculating that the Frenchman will be given the power to influence decisions as part of his new deal and wanted Pochettino sacked but he has since denied the claims.
There were fears prior to Pochettino's arrival that he would be unable to handle the big personalities at PSG, having made his name at Spurs through nurturing a youthful side and playing an instrumental role in developing talent.
His task in Paris was quite the opposite with a dressing room full of ready-made superstars and the players must also accept responsibility for their shortcomings.
Having now been given the axe, the Argentine has big decisions to make over his future and the type of project he decides to take on next.
Tags