In Focus: Mbappe ready to Kyl off Hazard's Real career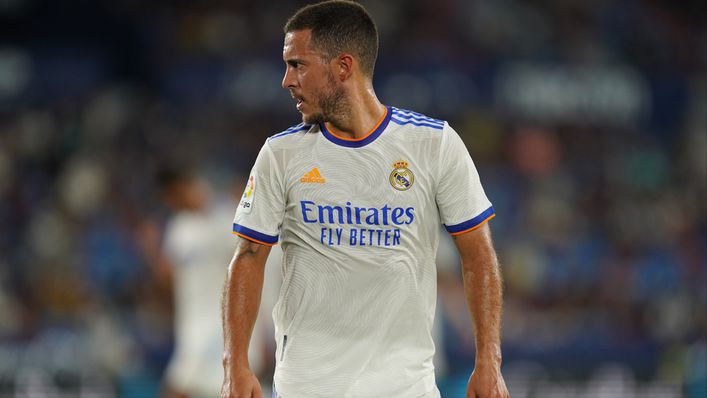 Real Madrid are ready to reignite the Galacticos era by snapping up Kylian Mbappe next summer.
Mbappe will be the biggest name Real have signed since Eden Hazard moved from Chelsea for an initial £89million in 2019.
But will the French superstar's arrival in 2022 signal the end for Hazard? We take a look at the Belgian's future.
Tough time
When Hazard swapped Stamford Bridge for the Bernabeu, he spoke about fulfilling a childhood dream.
It has quickly turned into something resembling a nightmare.
Over his first two seasons at the club, he made just 43 appearances in all competitions and 21 LaLiga starts.
It was a large bump back down to earth after his big-money move and Real's notoriously harsh fanbase turned long ago.
A poll conducted by Madrid-based sports paper Marca in February saw him voted the worst signing of all time.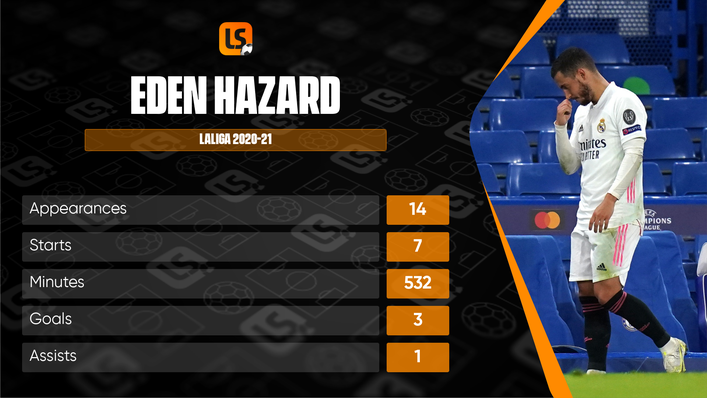 Not giving in
But Hazard's belief in his ability remains and the Belgian captain is determined to prove himself in Spain.
He has often hit back at suggestions he is an injury-prone player, pointing to the regular football he played at Chelsea.
With three years remaining on the contract he signed, Hazard, now 30, has no interest in cutting his time at Los Blancos short.
Speaking last week, he said: "I signed with Real Madrid for five seasons. The first two have not been good, the injuries have not helped me, but I still have three more to prove my worth.
"I hope it works, I hope to get up one morning and feel great on the training ground.
"If I feel pain there, I drag it to the games and I will continue to have it. I am waiting for that moment when I can show my worth again.
"Real Madrid have already spent a lot of money on me. I want to give something back to them."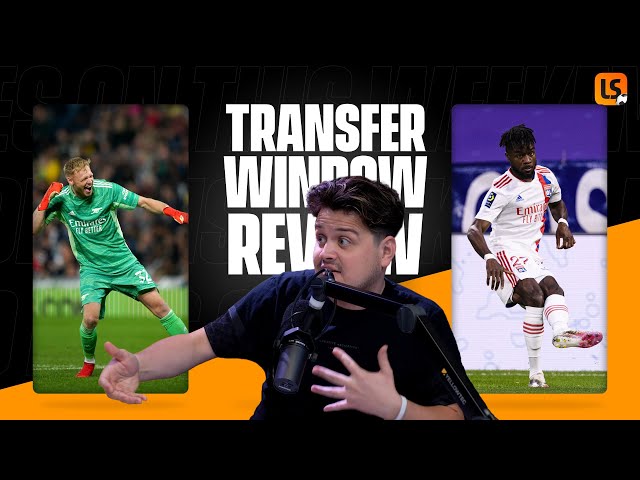 Opportunities
Hazard is running out of time to convince the world he can still compete at the top level.
Real's squad looks thin currently but the inevitable arrival of Mbappe in either January or next summer will force him further down the pecking order.
While Karim Benzema is guaranteed a start in Carlo Ancelotti's front three, Hazard, Vinicius Junior, Marco Asensio, Gareth Bale, Rodrygo and Luka Jovic are fighting for the other spots.
An assist in the opening day thrashing of Alaves was followed by another start against Levante — but Vinicius Jr took his place before the international break.
And Ancelotti's words after that game would not have been welcomed.
The Italian said: "I can't tell you how many minutes they're going to play. There's a lot of competition up front.
"We've got some quality forwards like Bale, Vini Jr, Hazard, Benzema and Jovic, who did well [against Levante]. I have to enjoy that quality on the pitch by handing those who deserve to be out there the game time."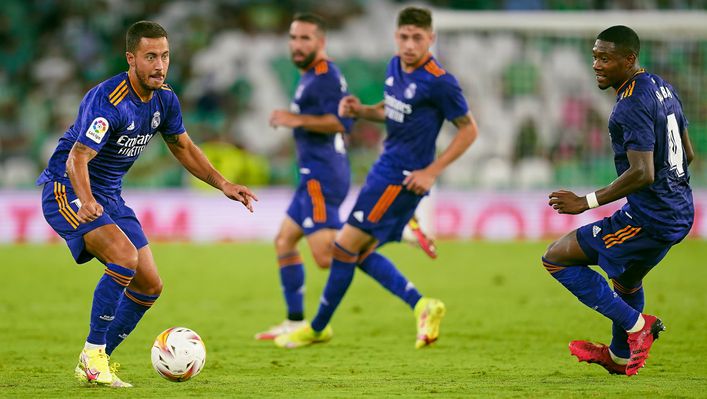 Mbappe looms
French superstar Mbappe is an obvious upgrade on all of Real's forwards — even the evergreen Benzema.
He has netted an astonishing 165 goals in 238 games for Paris Saint-Germain, is a World Cup winner and frightens defenders every time he gets the ball.
Mbappe is a bonafide Galactico — the sort of player Real used to snap on a yearly basis.
His arrival will please fans and it must not be forgotten the forward does not even turn 23 until December.
Brazil and Real legend Ronaldo said: "Yes, he has similar attributes to me. He has incredible qualities, with remarkable technique that he executes at great speed.
"He gets past defenders, he goes past goalkeepers.... and despite being very young, he's already come a long way. I like Mbappe."
With Vinicius Jr, 21, and Rodrygo, 20, unlikely to be moved on, the likes of Jovic and Hazard may find themselves on the transfer list.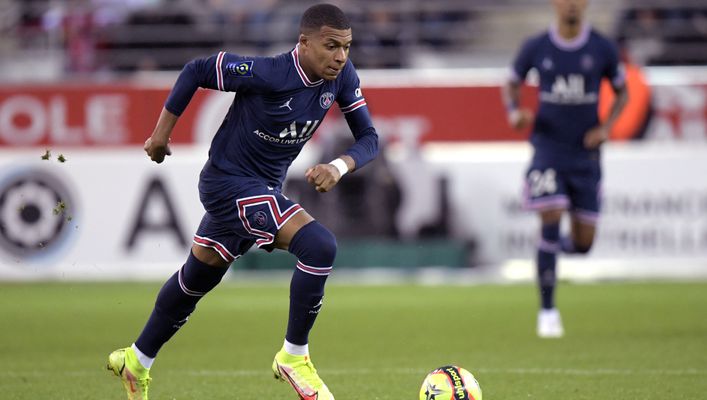 Will Hazard come good?
If Hazard wants to get Madridistas on side and make a success of his time in LaLiga it needs to happen quickly.
The Belgian would need to step up and be the star of a title-winning side to really prove his worth.
But with Benzema banging in the goals and Vinicius Jr looking sharp, that appears a stretch.
While his legacy in the Premier League will never be in doubt, Mbappe's impending arrival should signal the end of Hazard's ill-fated Real spell.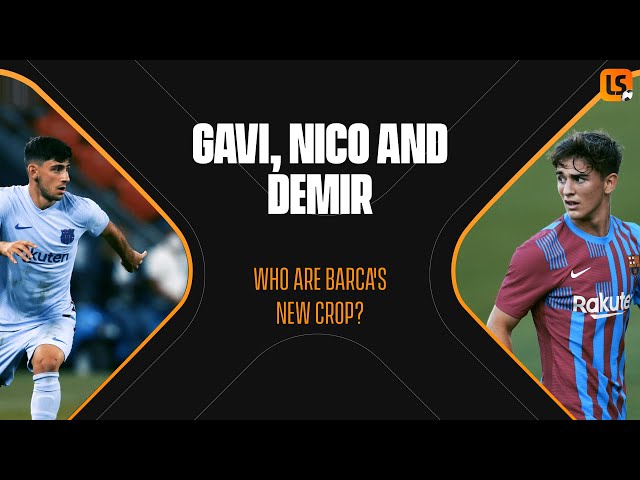 Tags