In Focus: Hayes aims for special final chapter at Chelsea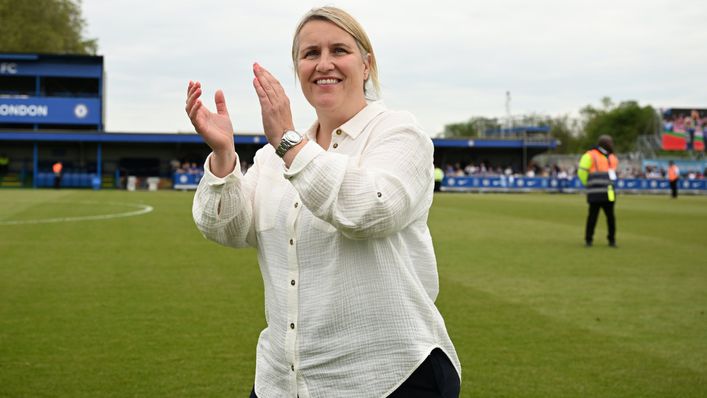 Emma Hayes is in the final season of her remarkable spell as Chelsea manager.
The 47-year-old has been with the Blues since 2012 and established herself as the most successful coach in the Women's Super League.
Chelsea have announced she will leave at the end of this term, with reports suggesting the six-time title winner will take charge of the USA women's team.
Ahead of their WSL match against Everton on Sunday, we look back at Hayes' achievements and the legacy she will leave behind.
Chelsea breakthrough
It is easy to forget Chelsea were not always the trophy-winning machine they would become under Hayes.
She took charge midway through the 2012 season and ended up finishing sixth in a WSL containing just eight teams.
Progress took time. Chelsea finished seventh in 2013 before narrowly missing out on the title on the final day of the 2014 campaign.
The following season saw the breakthrough. Hayes rebuilt the squad with new recruits, including Fran Kirby, and her side won the league and FA Cup double.
It was the first of six WSL titles during a period in which Chelsea have become the dominant force in the English game.
That includes each of the last four seasons, with the Londoners currently topping the table after five games as Hayes aims to go out on a high.
Laying the foundations
Someone who knows Hayes better than most is former England midfielder Katie Chapman.
She played under the tactician when she was a coach at Arsenal, in the US at Chicago Red Stars and for a third time at Chelsea.
Chapman, 41, has previously described how Hayes turned the West London outfit from an amateur outfit into a European powerhouse.
She said: "[Hayes] built everything at Chelsea.
"From having the kit washed to having food, to having our own building, to having our own training and pitches.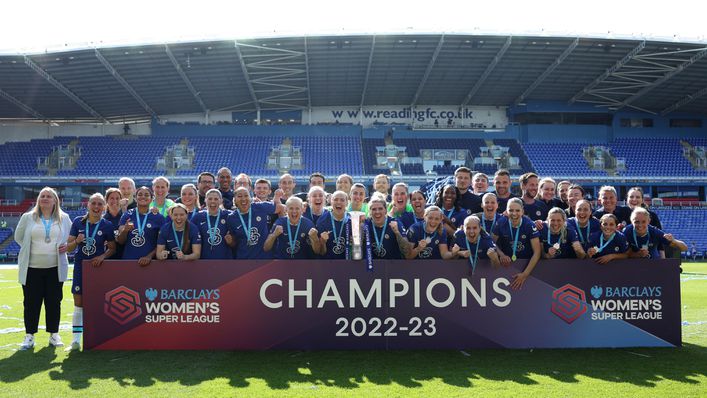 "Now, it's a professional set-up but everything's been a fight over the years to do that.
"She's always looking at how she can help everybody else."
Asked what motivated Hayes to keep winning, Chapman highlighted her father Sid, who passed away earlier this year.
Speaking in 2021, she revealed: "He's her hardest critic. He doesn't let her get away with anything. That's what drives her."
New challenge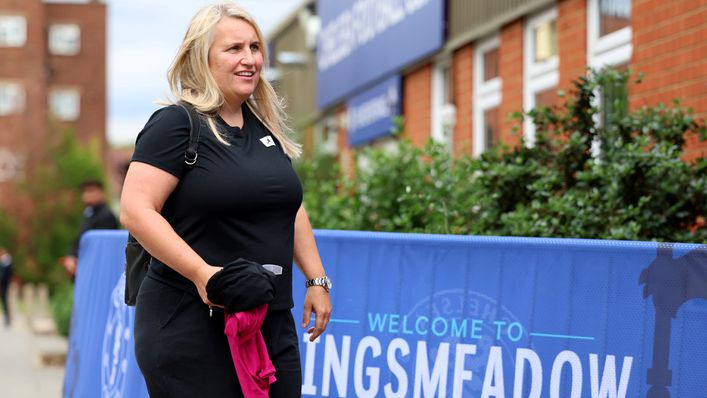 Hayes' dad died in September at the age of 82 and she has spoken about his influence.
She said: "He was my champion.
"He always told me, 'You are going to change the face of the women's game. But make sure you go hard. Whip it up'.
"He gave me confidence to take risks, to go after it."
If Hayes becomes manager of the USA as expected, she will certainly be taking a risk.
Her achievements at Chelsea are such that she essentially had a job for life and the pick of the game's best players.
In contrast, the USA recently crashed out of the World Cup in the last 16 and a rebuilding job lies ahead.
It will be a big challenge. But for now, Hayes' focus remains on creating one more special season with the side she built.
Standards often slip when a leader announces their departure. In this case, that seems a remote possibility.
Tags