In Focus: Much-maligned Maguire at centre of United's struggles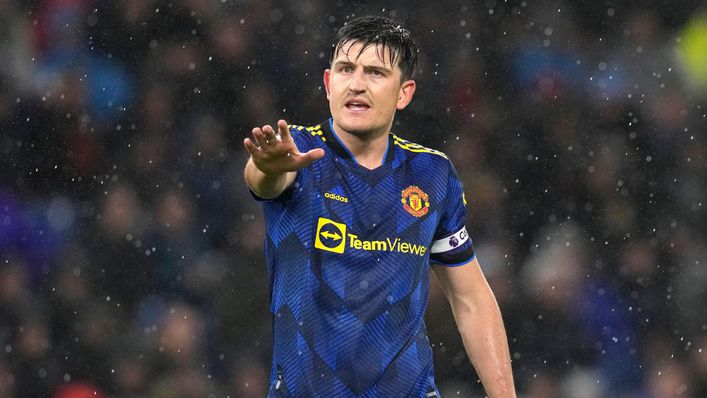 Manchester United's season is crumbling — and Harry Maguire's errors are contributing to their downfall.
The Red Devils were knocked out of the FA Cup on penalties by Middlesbrough earlier this month before dropping valuable points in consecutive 1-1 draws with Burnley and Southampton.
Maguire hardly covered himself in glory during either of those Premier League fixtures, raising serious questions about his place in Ralf Rangnick's starting XI.
As United prepare to face Brighton tonight, we investigate what is behind their captain's declining form this season.
Recent struggles
England international Maguire has built his career on being a reliable presence at the back for club and country but his recent struggles have called that reputation into question.
Those defensive difficulties are perhaps best encapsulated by the 28-year-old's displays in the Red Devils' last two games.
Against Burnley, he attempted to come out and engage Wout Weghorst but was unable to dispossess the powerful striker — leaving him in no man's land as Jay Rodriguez was played through for the Clarets' equaliser.
He did not look significantly more assured against Southampton on Saturday either and endured a difficult afternoon against in-form attacker Armando Broja.
Coming in for criticism
Former Manchester United forward Michael Owen was fiercely critical of Maguire's performance against the Saints.
He said: "His lack of pace is a real problem. We've said it before, we'll say it again.
"The goal [Che Adams' equaliser], he could have been squeezing up but he's petrified of that space in behind."
Referring to a moment later in the game when Maguire came close to bringing Broja down for a penalty, Owen added: "I did fear for him and that was quite embarrassing.
"He's got no pace at the best of times but he was outwitted there. Then you're thinking don't try to redeem your mistake, he just got away with it and I don't think it was a penalty.
"But you are fearful when he [Broja] is running towards him, you think 'are you going to try to do something stupid?'. But he just gets away with it."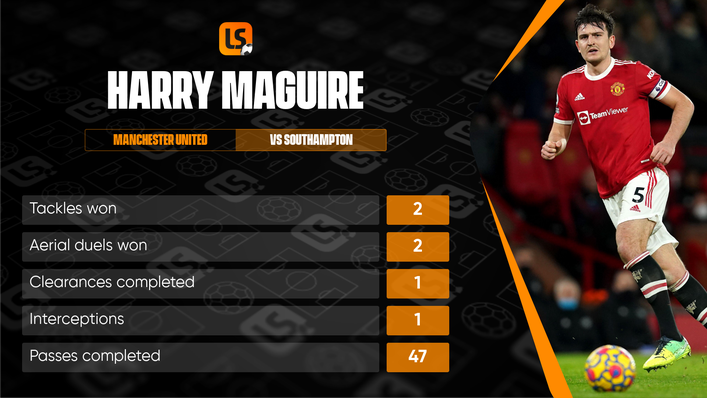 Midfield matters
Despite frequently appearing to be caught out of position, there may be more to Maguire's issues than meets the eye.
United have lacked a high-quality midfielder enforcer for some time. Yet the club's hierarchy have been unable to secure a signing in that position during recent transfer windows.
This has made the Red Devils particularly easy to play through, particularly under former boss Ole Gunnar Solskjaer.
Maguire has often tried to compensate for that lack of midfield solidity by stepping out and engaging opponents high up the pitch — putting him at risk of being exposed if he is unsuccessful with his initial challenge.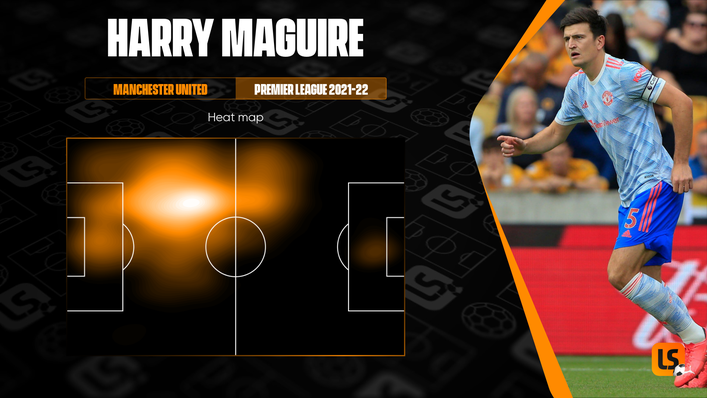 In need of a rest
With so much criticism being directed at Maguire, Rangnick may have to consider taking the 41-cap international out of the firing line.
But that could be no bad thing — after all, he has played 2,164 minutes across all competitions this term, which is more than every other defender at the club.
Only David de Gea (2,700) and Bruno Fernandes (2,534) have spent more time on the pitch for the Red Devils this season. He also racked up 4,653 minutes of game time last term.
Throw in a draining Euro 2020 campaign during the summer and it is perhaps unsurprising that Maguire's performances have dropped off after such a relentless few months.
His German boss explained that the transition from international duty back to club football is a test for his captain, saying: "The way we play is new.
"In the English national team, he is used to playing in a back three, here he's in a back four but not as proactive. It will take some time for him to get used to it.
"In the last two games, he had some weaker moments, both against Southampton and when we conceded the goal against Burnley.
"He is our captain and I don't see any reason to change that, but he is a player who has to develop and get better, like all the other players."
Overlooked attributes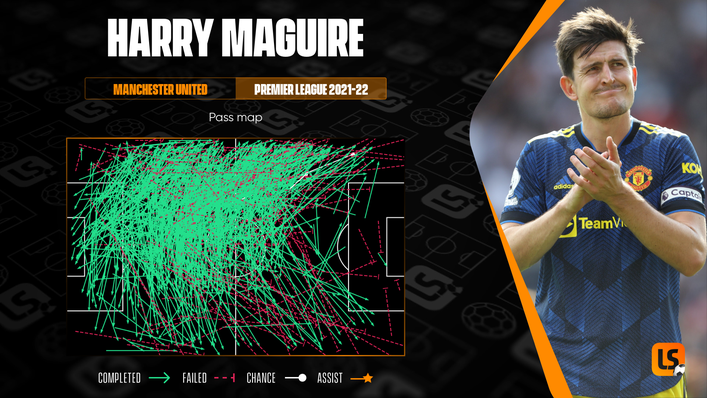 With his retention of the armband not in doubt, Maguire's commanding presence should not be underestimated, nor should his many talents.
Though a centre-back's primary role is clearly to defend, Maguire's skills with the ball at his feet are worthy of recognition.
He is constantly trying to find attacking team-mates with direct balls forward and only six Premier League central defenders have completed more long passes than the Yorkshireman (4.44 per 90 minutes).
There is little doubt that United's No5 is enduring a challenging period at Old Trafford but the Red Devils will miss elements of his game if he is dropped.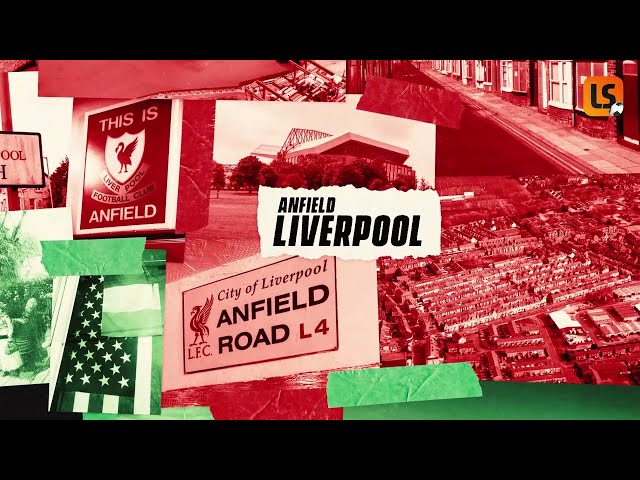 Tags