In Focus: Flekken making his Mark for Brentford and the Netherlands
Callum Rice-Coates
LiveScore
Mark Flekken has endured a mixed start to life in the Premier League for Brentford.
The Netherlands international has, at times, looked error-prone and unconvincing in his first season with the Bees.
But on occasion he has showcased his ability as both a shot stopper and sweeper-keeper, making some impressive saves and distributing the ball nicely.
Ahead of the Oranje's Euro 2024 qualifier with the Republic of Ireland, we take a closer look at Flekken's debut campaign in England's top flight.
Big shoes to fill
Flekken was handed the unenviable task of replacing David Raya at club level, after the Spaniard left Brentford for Arsenal last summer.
Raya's importance for Thomas Frank's side meant finding the right replacement was vital — and the Bees' new No1 was identified after an impressive spell at Freiburg.
The six-cap international has taken on Raya's former responsibilities, contributing to his team's build-up play.
For the most part he has done that well. Flekken ranks second among Premier League goalkeepers for passes attempted (447), with an accuracy of 75.84%.
Flekken has completed fewer passes than Raya into the final third of the pitch — 1.81 per 90 vs 3.11 per 90 — but that is a reflection of the West Londoners' less direct approach this season.
Raya attempted 25.63 long passes per 90 to Flekken's 17.81.
However, Brentford's new custodian is conceding more goals than his predecessor, shipping 1.43 per 90 compared to Raya's 1.21 last season.
And that is also reflected in the duo's save percentage, with the Dutchman down at 66.67% compared to 77.39% from Arsenal's new stopper last term.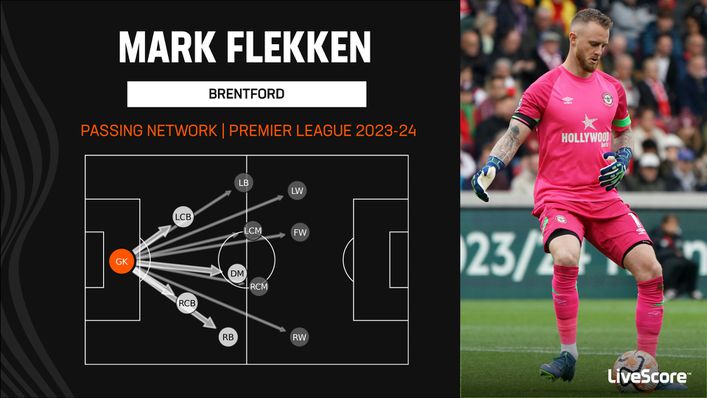 Room for improvement
As an all-round goalkeeper, Flekken is undoubtedly a downgrade on Raya.
But that was almost an inevitability for Brentford, who could sell the latter for £27million — at the end of his initial loan at Arsenal — and signed his replacement for just £11m.
Aside from occasional errors, their has showcased his ability to be a solid performer at this level.
He impressed last weekend against Liverpool despite a 3-0 defeat, for example, making several good saves to keep the scoreline down.
Flekken will hope to add more clean sheets in the coming weeks, having kept just three in 11 appearances.
Speaking last month, Brentford boss Frank said: "I think he [Flekken] has done well. Raya is a very good goalkeeper, we know that, there's a reason why he's No1 at Arsenal. But Mark is a very good goalkeeper as well.
"He is the Holland No1 and played the last two games. I think he's been very unlucky, for various reasons, to not get clean sheets."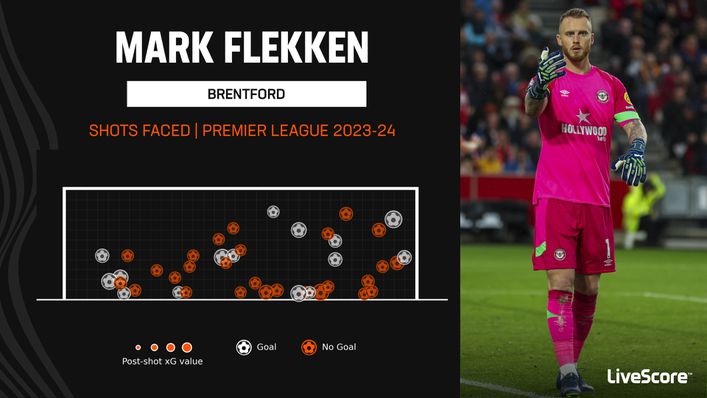 Early days
At 30, Flekken is not a youngster but still has plenty of time to further develop his game.
He was something of a late bloomer, playing in the German third tier during his early 20s and only becoming a regular at Freiburg in the 2021-22 season.
There should be more to come from the 6ft 4in stopper once he is fully settled in at Brentford.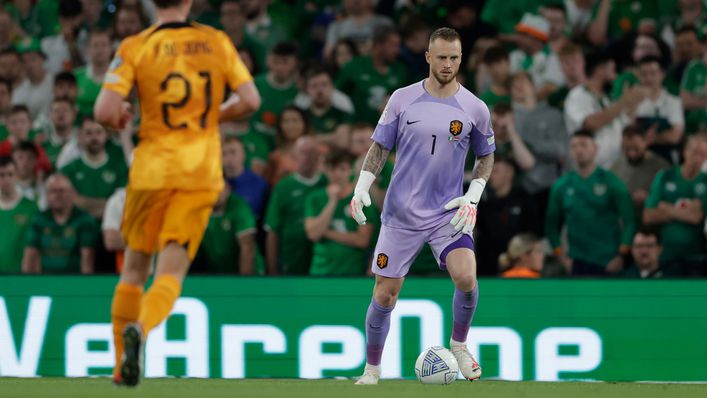 And having only made his Netherlands debut last year, he is now looking to impress again on the international stage.
A clean sheet against Republic of Ireland in Amsterdam this evening would all but bank Oranje's spot at Euro 2024.
Tags