In Focus: Five key talking points from Italy 1-0 England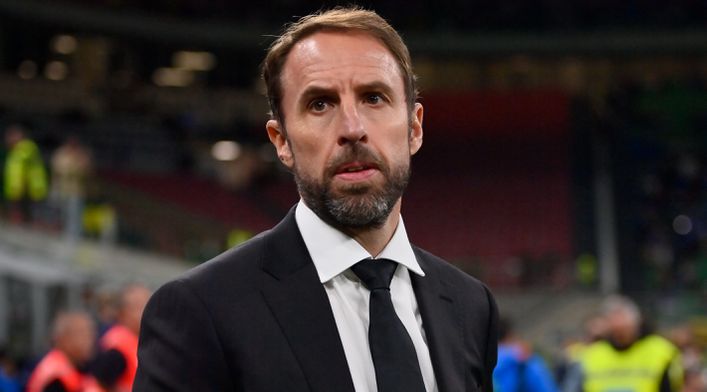 England got relegated from Nations League A with another poor performance as they lost 1-0 to Italy.
Gareth Southgate would've been desperate for a more inspiring display just before the World Cup but England were underwhelming once again.
The only goal of the game came in the 68th minute when Napoli forward Giacomo Raspadori worked some space and bent his shot into the bottom left corner.
We take a look at five key talking points from England's disappointing performance as they turn their attention to a game against Germany on Monday.
Relegation deserved
This uninspiring loss means that England are relegated into the Nations League B, an embarrassing reality for a side that should be looking to win the entire competition.
The tournament has been a tough watch — Southgate's side have not picked up a win and only scored one goal.
The Three Lions' display against Italy was not an anomaly, it was a continuation. England will now face the likes of Montenegro, Albania, and Serbia in their next Nations League campaign.
No creativity
England's biggest critic of recent times has been their lack of bravery on the ball — and this was no different tonight.
A front three of Harry Kane, Raheem Sterling and Phil Foden is a scary prospect on paper but did not seem fluid when watched by the naked eye.
It boils down to a lack of impotence in possession from deeper areas as the forward players rarely seem to receive the ball in a dangerous area.
England's passing tonight was, again, slow and predictable. Italy were comfortable in their shape, well aware that Southgate's men were not going to ask any major questions.
They have now gone 450 minutes without a goal in open play — a record only matched by minnows San Marino.
Losing the faith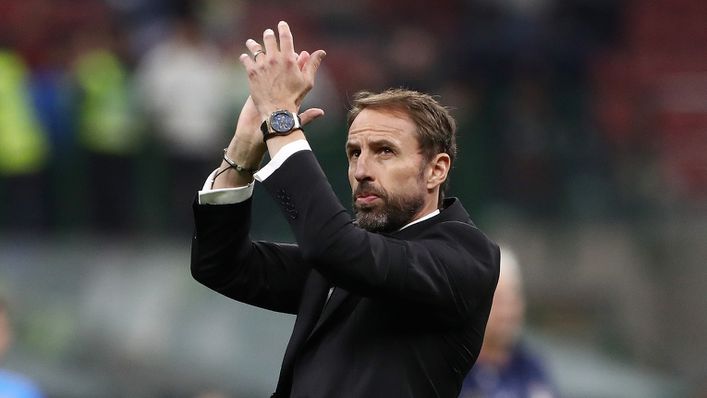 As Southgate went to applaud the travelling England fans, he was met with the sound of boos — it was a horrible moment for the manager that has received so much love since his appointment.
Despite taking the country to a semi-final of the World Cup and then the final of the Euros, the supporters made it very clear that they are unhappy with performances.
This is not a fantastic dynamic going into the World Cup and if England do not succeed in Qatar, the vultures will begin to circle.
However, Southgate stressed that the performance was a step in the right direction.
He said: "It's difficult for me to be too critical of the performance.
"We had more possession, more shots, more shots on target. For large parts of the game we played very well.
"It's a spell where ultimately results are going to be the thing that everyone reacts to but I thought there were a lot of positives for us as a team tonight.
"Lots of good individual performances. I personally thought the performance is a step in the right direction. I completely understand because of the result that is not going to be the reaction."
Wing-back battle
Both sides operated with wing-backs and the differences in their performances were telling.
Giovanni Di Lorenzo and Federico Dimarco were very high and full of energy, constantly asking questions of Kyle Walker and Harry Maguire. They stretched the pitch and tried to get behind England's centre-backs multiple times.
Bukayo Saka and Reece James, however, didn't leave a mark on the game. They were more seen in a back five, which sums up Southgate's approach to games.
Bellingham optimism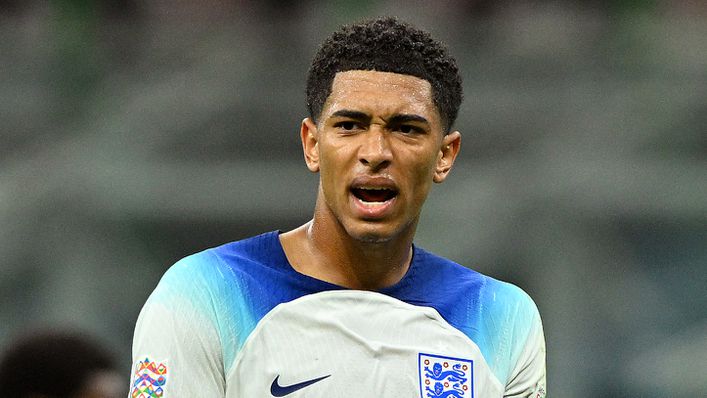 Jude Bellingham was England's best player tonight — he looked assured, calm and comfortable.
In the second-half particularly, his constant buzzing around Italy midfielders did cause them some frustration, as he often stole the ball off them to create attacking transitions which became England's only source of creativity.
The 19-year-old will be a key player in many England sides to come — he already looks like a seasoned professional.
Tags