In Focus: Exciting Elliott can add midfield magic to Klopp's Reds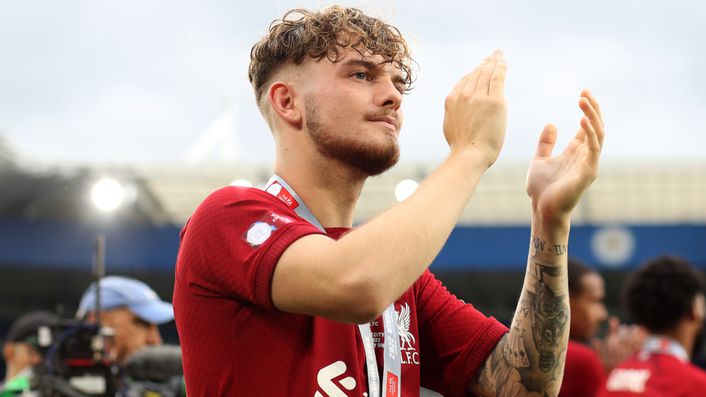 Liverpool fans are heading into the new campaign with a sense of deja vu.
Harvey Elliott caught the eye during pre-season in 2021 and forced his way into the starting XI for the team's second game against Burnley, where he remained until suffering a serious ankle injury two matches later.
The versatile youngster has been one of the star performers this time around too — and there is a strong case for him to start in the Reds' opening fixture against his former side, Fulham.
Ahead of that clash, we take a look at how Elliott has played his way into contention.
Form matters
You cannot read too much into pre-season form — but you also cannot overlook it.
Elliott assisted in wins over Crystal Palace and RB Leipzig, while he was easily Liverpool's best player in a youthful line-up against Strasbourg.
Jurgen Klopp will take that into consideration when naming his team for the opening fixture.
The 19-year-old has struck up an understanding with Trent Alexander-Arnold and Mohamed Salah on the right flank — and he seems to be on the same wavelength as new signing Darwin Nunez too.
Elliott even assisted the powerhouse Uruguayan for his hat-trick goal against Leipzig.
Liverpool are expected to have plenty of the ball against Fulham, so the England Under-21s international's guile could be key to ensuring it is not sterile possession.
Backed by the club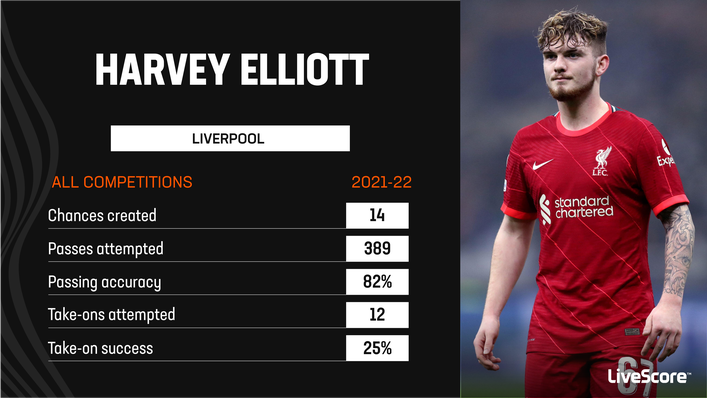 Having returned from a dislocated ankle, Elliott was a surprise inclusion in February's Champions League clash with Inter Milan.
But he did not have the greatest of games and was used sparingly towards the end of last season, so there was some talk that the Surrey native might have missed his window of opportunity.
However, this was just the club managing his recovery — and he now looks sharper than ever.
Elliott is highly thought of at Anfield, with assistant manager Pep Lijnders praising the left-footed maestro.
He said: "There is no such thing as like for like in football, but Harvey Elliott has some of the ingredients of [Barcelona legend] Andres Iniesta and thinks like a creative midfielder."
And in his new book, Lijnders mentions the club's No19, saying: "Pedri is the best young midfielder in Europe, only because Harvey and Curtis [Jones] are Brexit players now!"
Tactical flexibility
In the second half of last season, Klopp was much more open to utilising a 4-2-4 system.
Whereas previously it had been something of a 'use in case of emergency' option, the German tactician was comfortable deploying this set-up in a variety of situations.
He turned to it in order to see out games, to help find a goal or to gain greater control.
Elliott is a player who could benefit from Klopp's new fondness for this shape.
Though typically used on the right side of a midfield three for Liverpool, he was a right-winger during his formative years and while on loan at Blackburn. He has filled in for Salah there during pre-season, too.
Unlike other right-sided midfield options, Elliott allows Liverpool to switch things up without making any personnel changes.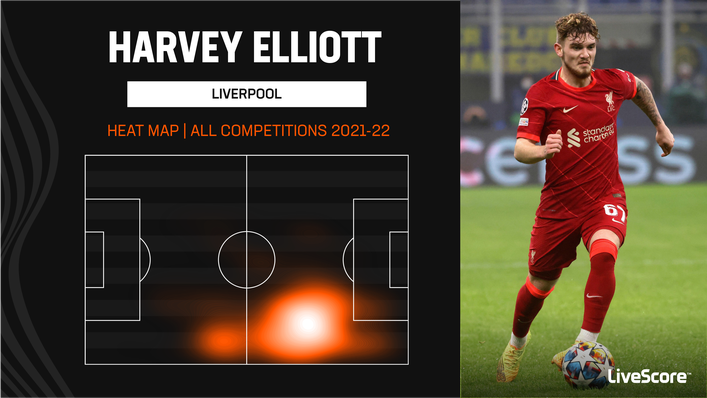 A creator not a finisher
For so long on Merseyside, Liverpool's wide forwards were the primary goal threats in Klopp's system.
Salah and Sadio Mane would score the majority of their goals, while creativity came from the team's full-backs.
This is one of the reasons why some felt as though Elliott could not play that role for the Reds. His natural game is that of a creator and not of a goalscorer.
If he was deployed in place of Salah, there was a fear that Liverpool would lose a key aspect of their attacking potency.
But Nunez's arrival looks set to change things this season. He is a pure goalscorer and a traditional centre forward.
There is not as much of a reliance on goals from wide areas now — and creativity is on the agenda instead. That suits Elliott much better.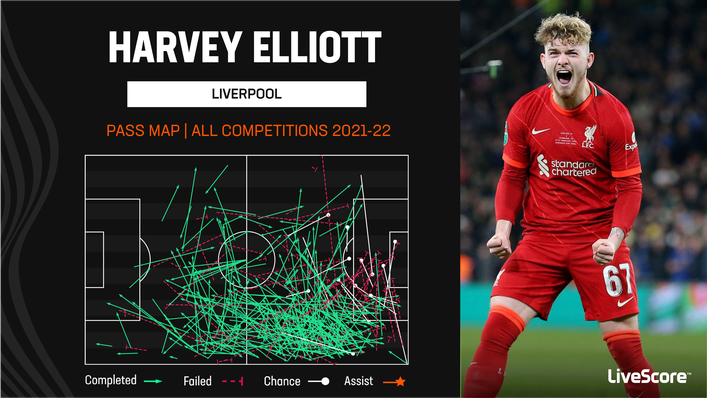 The evolution of Liverpool
The Reds have sorted their defensive and attacking options for the team's next cycle. But their midfield is the next area to look at.
Jordan Henderson is not getting any younger, James Milner is 37 in January, Alex Oxlade-Chamberlain and Naby Keita are out of contract next summer and Curtis Jones is currently out injured.
Liverpool resisted the urge to bring in reinforcements this summer and reports suggest that they will address that part of the squad in a year's time. This gives Elliott 12 months to really cement himself in Klopp's long-term plans.
The right-sided role is probably the position that is up for grabs in the Merseysiders' starting XI — and their young playmaker could be the perfect fit.
Tags