In Focus: In-demand Nkunku grabbing Red Bull by the horns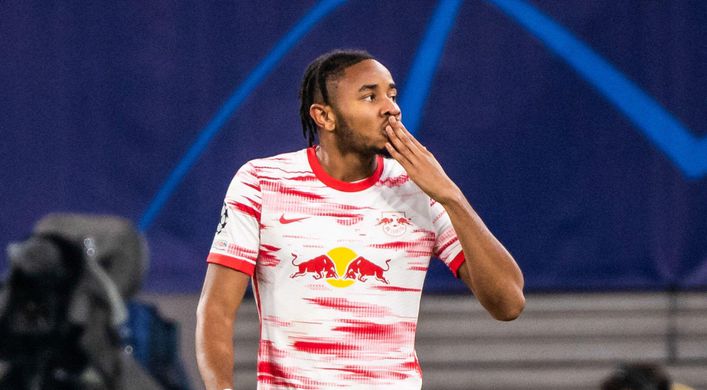 RB Leipzig star Christopher Nkunku is already having his most prolific season ever — and we are only just into December.
The 24-year-old notched his sixth Bundesliga strike this term in the Red Bulls' 2-1 loss at Union Berlin on Friday to match his league haul from last season.
His seven in the Champions League have taken the Parisian's tally to 14 in all competitions — the first time that he has ever hit double figures in a single campaign.
So ahead of this evening's clash with Manchester City, what has changed and why is the versatile French forward now a goal machine?
On the Marsch
Under former Leipzig manager Julian Nagelsmann, Nkunku played practically everywhere but he generally started games by operating in the middle third.
This seasohe one-time Paris Saint-Germain starlet has been mostly deployed on the right-hand side by Jesse Marsch, who was sacked on Sunday after just four months at the Red Bull Arena.
Marsch utilised a 3-4-2-1 formation during his stint in the Leipzig dugout.
Nkunku was one of the two behind the striker and instead of dropping back to link play, as he had done under previous bosses, he was tasked with supporting the striker.
That subtle tweak has seen him go from creator to goalscorer.
His American coach has received very little praise but whether by chance or by design, Nkunku has thrived thanks to this tactical change.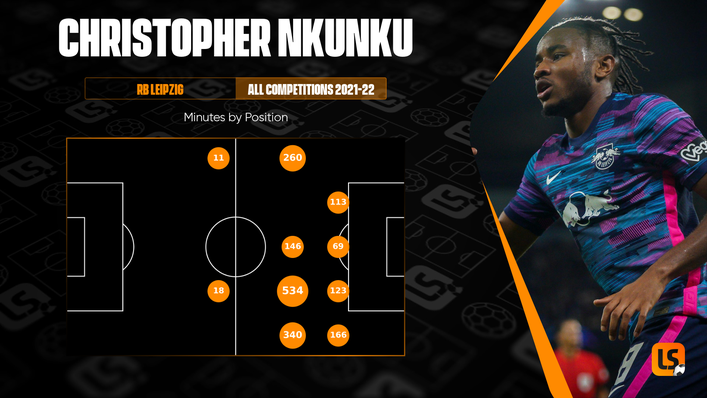 The desire to improve
Speaking prior to his departure and ahead of last month's Champions League clash with Club Brugge, Marsch heaped plenty of praise on Nkunku — the player and the person.
He said: "We have spoken to Christopher a lot about playing on the counter and also what he needs to do to play as a striker, a No10 and on both wings.
"Christopher has no weaknesses. He's young and still wants a lot more.
"It's always a good thing when a young player listens to the things we say and also wants to implement them.
"Working with him is a lot of fun as he's really intelligent and has a lot of potential."
Fox in the box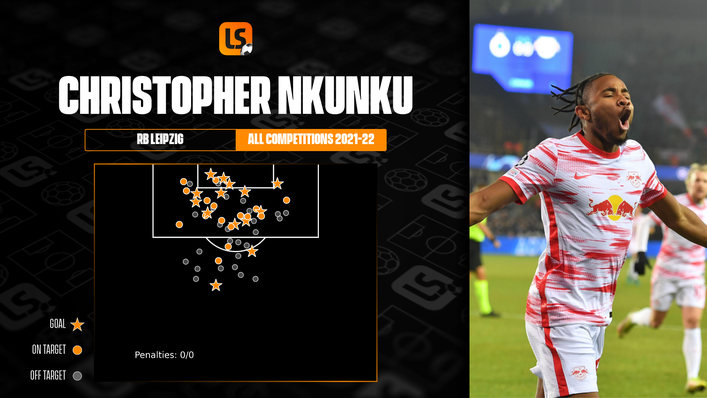 One of the hardest things in football is mastering the art of being in the right place at the right time.
Commentators and pundits often talk about how certain players have the ability to sniff out opportunities and as a result score the easiest of goals with unnerving regularity.
Nkunku has added that aspect to his game this season.
His shot map (above) highlights just how dangerous he is. A significant number of his goals have come from inside the six-yard box, while the majority of his shots have been from within the area.
Utility man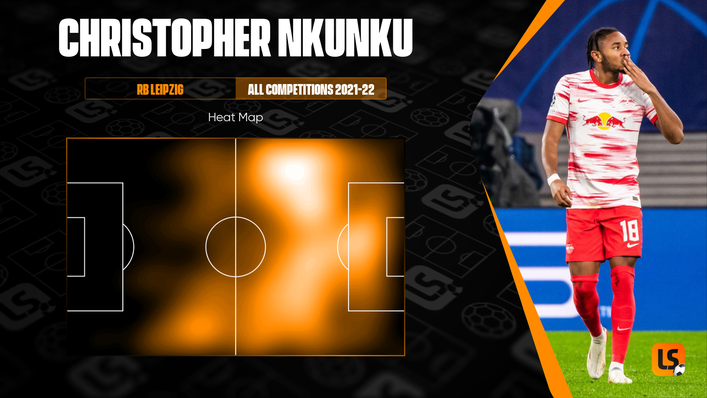 What makes Nkunku so special however is his exceptional versatility.
Despite the majority of his starts coming on the right flank, the France Under-21s ace's heat map shows that he has been much more active on the left side for RB Leipzig.
Not only that, he has also dropped deep. The club's No18 has been covering every blade of grass in the opposition half, all while posting truly remarkable numbers for the Red Bulls.
Most utility players see their numbers take a hit when they are moved around, but not Nkunku.
He is a consistent goal threat, no matter where he is used.
Midfield maestro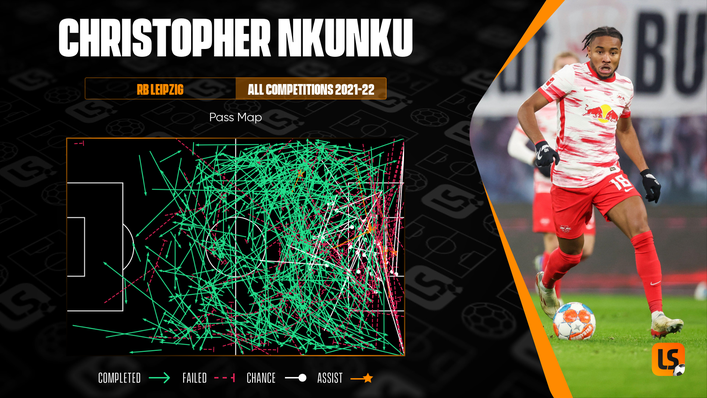 Nkunku's goalscoring run has resulted in many forgetting about just how creative he can be.
During the 2019-20 campaign, he racked up 13 assists in the Bundesliga and last season he registered six.
This time around he is on four, though as you can see from his pass map (above), he should really have more — given the number of times he has managed to get the ball into the penalty area.
Nkunku is also fairly active without the ball, managing a respectable 5.45 successful pressures per 90 minutes.
The French star is everything you could want from a modern-day forward, and another eye-catching showing against City this evening could put him right in the January shop window.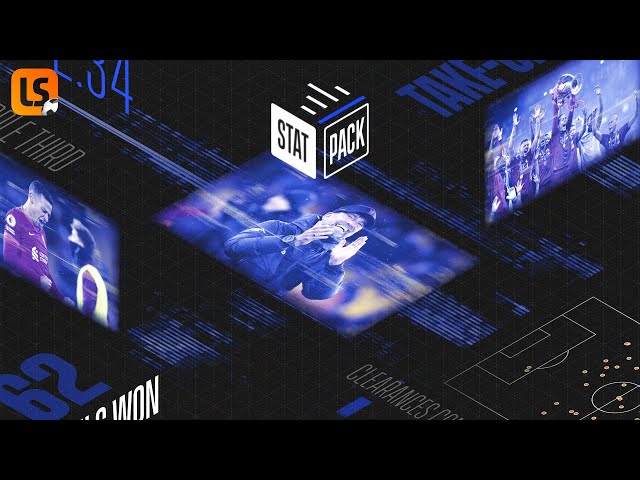 Tags