In Focus: Why United want to collar Great Dane Eriksen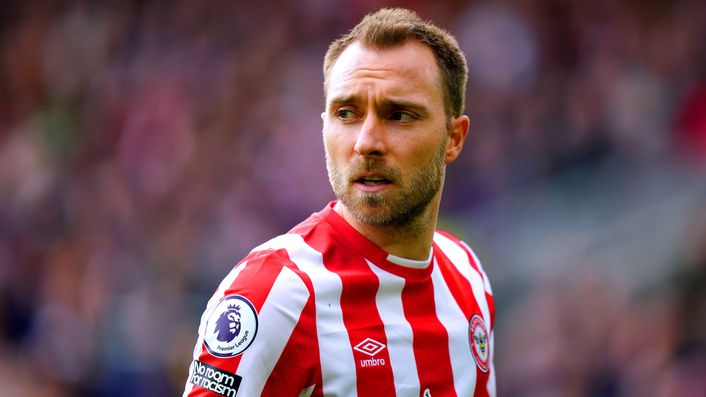 For all the talk of big-money signings at Manchester United this summer, one of the first arrivals of Erik ten Hag's reign will cost nothing — Christian Eriksen.
The Danish playmaker, 30, is a free agent after leaving Brentford and has reportedly verbally agreed terms on a three-year contract at Old Trafford.
A lack of Champions League football is not expected to dissuade the former Ajax, Tottenham and Inter Milan midfielder from heading to the Theatre of Dreams after an impressive six-month spell in West London.
But why do United want Eriksen and how will he fit in?
Eriksen the man for Erik
It has been a summer of change at Old Trafford, with the appointment of Erik ten Hag and a high turnover of players.
Six senior stars left at the end of their contracts and four of those — Paul Pogba, Nemanja Matic, Jesse Lingard and Juan Mata — were midfielders.
If Ten Hag is to make his mark on a Manchester United side that recorded their lowest points haul in Premier League history, he must find a way to unlock a misfiring attack.
The Red Devils only found the back of the net 57 times last season — behind seven other top-flight teams — despite boasting Cristiano Ronaldo, Marcus Rashford, Jadon Sancho and Bruno Fernandes.
Eriksen certainly has the ability to unpick stubborn defences.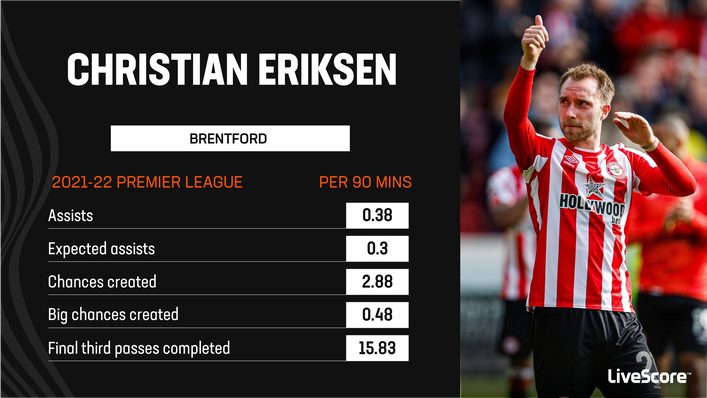 Brentford brilliance
Eriksen only made his Brentford debut — and his return to competitive football after suffering a cardiac arrest in June 2021 — in late February.
Yet the silky midfielder quickly found form in Thomas Frank's side, winning seven of his 11 Premier League fixtures with the newly-promoted Bees.
In that time, he created 30 chances — the fourth-most of any Brentford player, despite featuring in less than a third of their league games.
Only Kevin De Bruyne and Martin Odegaard created more in the Premier League after Eriksen's February 26 debut.
Speaking at the season's end, Bees boss Frank said: "He [Eriksen] is a maestro on the pitch. He's the one that dictates the games.
"He's always been running and covering a lot of ground but his recovery runs, his willingness to come back into the box and clear balls, heading balls away, that you have to do when you play for Brentford, has been remarkable."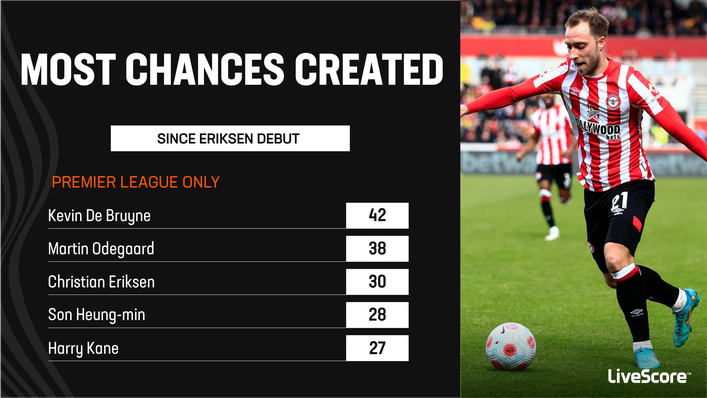 Where will he fit in?
In his final season at Ajax, Ten Hag alternated between three systems but used a 4-2-3-1 shape most often.
It was in this formation that Eriksen thrived for Tottenham, often playing on the left-hand side of the three attacking midfield slots.
He also played behind Harry Kane, so could deputise for Bruno Fernandes, who is expected to take the role of No10 under Ten Hag.
Eriksen and Fernandes differ with the Dane more considered in possession. Fernandes attempts a high volume of riskier, line-breaking passes that do not always pay off.
Technically gifted, as well as being an intelligent user of the ball with great vision, Eriksen will bring guile to United's midfield.
Impact on others
Another attack-minded player was not an obvious priority for Manchester United this summer.
Complicating things further is the Red Devils' reported interest in Barcelona midfielder Frenkie de Jong.
Signing the 25-year-old would be a coup — but would also present Ten Hag with a challenge.
Fitting both players, plus Fernandes, into the same side without sacrificing defensive solidity or necessitating a change in shape could be difficult.
Strength in depth
With all these factors taken into account, Eriksen's signing feels like an act of opportunism.
Ten Hag has even seen the three-time Eredivisie winner at close quarters after he trained with Ajax's academy in January.
There is also the small matter of fixture congestion. United will play 16 league matches, six Europa League games and a Carabao Cup tie before the Premier League pauses for the World Cup in mid-November.
That means rotation and having plenty of options will be key for all top-flight clubs.
A player of world-class ability on his day, somewhat unexpectedly available for nothing, the Great Dane is a pedigree arrival at Old Trafford.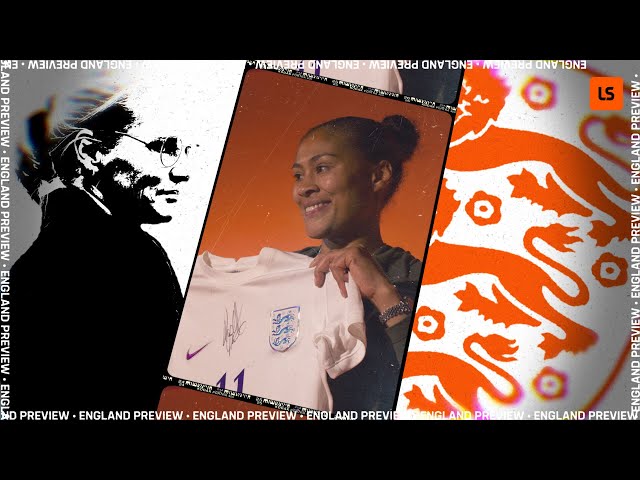 Tags