In Focus: Will Bruno pay the penalty for Villa miss?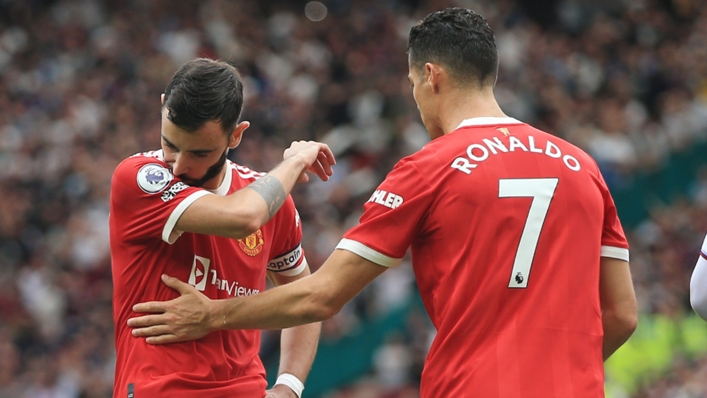 When Bruno Fernandes blazed Manchester United's last-minute penalty over the bar against Aston Villa, it presented Ole Gunnar Solskjaer with a significant conundrum.
The midfield maestro's position as chief spot-kick taker has never been under threat since his arrival at Old Trafford but with Cristiano Ronaldo now in town, could that be set to change?
As the Red Devils look to get back on track against Everton this lunchtime, we put their two Portuguese stars under the spotlight to see who should be pulling rank.
A rare miss
If it was not for a small section of Villa fans, Old Trafford would have been stunned into complete silence by Fernandes' blunder from 12 yards.
It is little wonder that supporters were caught so off-guard — prior to that miss, the 27-year-old boasted an immaculate record from the spot.
Fernandes had netted 42 of his 45 career penalties before last week, including an almost-perfect record in a United shirt.
Even his solitary miss from 23 strikes had proved an unimportant one, seeing a tame effort saved by Newcastle keeper Karl Darlow in what eventually turned out to be a comfortable 4-1 away win at St James' Park last season.
In the high-pressure moments, he has always showcased nerves of steel.
Backing from the boss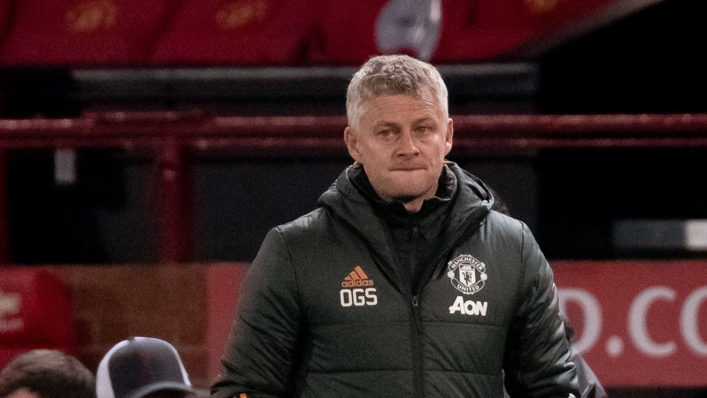 Naturally, such a costly miss has led to speculation that Ronaldo may have a claim to take over United's penalty duties. However, there has been no indication that Solskjaer is considering such a change.
The Norwegian was quick to leap to Fernandes' defence this week when speaking in his post-match press conference.
Solskjaer said: "That's football. He'll step forward every day of the week for the club and the team.
"Sometimes it just doesn't go your way. That is part and parcel of it. It is such a fine line between heaven and hell and unfortunately today he missed.
"But you know Bruno has been excellent. He is such a good penalty taker and today you'd back him with your mortgage, I would guess.
"What I didn't enjoy and didn't like was the way they crowded the referee around the penalty spot and tried to affect Bruno. It clearly worked for them but that's not great to see but they achieved what they needed to."
What the stats say
If Solskjaer did choose to shift the responsibility onto his No7, he would be calling on one of football's all-time greats in terms of handling pressure.
As a line-leader for United, Real Madrid and Juventus, Ronaldo has consistently found a way to adapt his game and ensure his reliability in front of goal has remained impeccable throughout his career.
Even age has proved no barrier for the now 36-year-old, netting five goals in as many appearances for the Red Devils since making his sensational return to Old Trafford.
However, from the penalty spot, there is little to separate him and Fernandes.
Ronaldo has netted 139 out of 167 career penalties, giving him a success rate of 83% — lower than his countryman's 91%. Yet it must be said, there is only one winner in terms of experience in the biggest moments.
Ronaldo has taken four times as many penalties as Fernandes, including some extremely high-profile efforts in Champions League and international clashes.
There is no doubt he would not turn the invitation down if called upon to take charge.
Humble Ron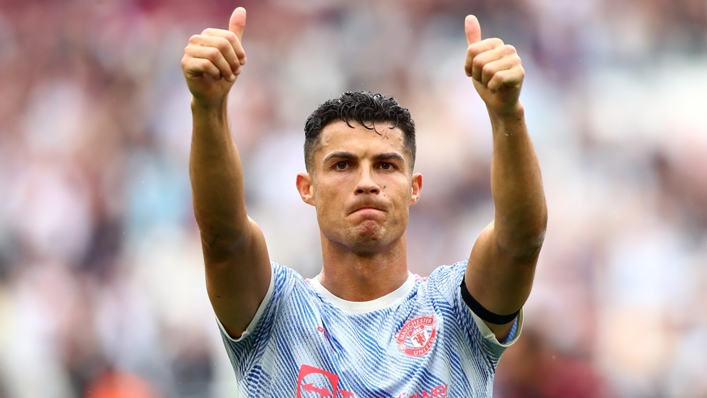 What was noticeable prior to the penalty being taken against Aston Villa was that Ronaldo had no intention of arguing with Fernandes over who would take responsibility.
Once the midfielder had grabbed the ball, he quickly gained the full backing of his team-mates — including the in-form forward.
Barcelona and Brazil legend Rivaldo has spoken publicly this week about how the incident showcased Ronaldo's humble nature.
Speaking in his Betfair column this week, the 49-year-old said: "Bruno Fernandes missed a stoppage-time penalty that led to a Manchester United's loss to Aston Villa, but he was right to take it, even though Cristiano Ronaldo was on the pitch.
"Last season, Fernandes was the designated penalty-taker — and he has a great record — and Ronaldo respected that on Saturday, proving that he is more humble than many people think."
It is certainly true that Ronaldo has shown a keenness to help nurture younger team-mates in recent years — and this latest moment is yet another example.
No time to change
Inevitably, all eyes will be on who picks the ball up the next time a referee points to the spot for the Red Devils.
Ahead of the midweek Champions League win against Villarreal, it was confirmed that Fernandes is to continue as lead taker for now — but his next effort will surely be subject to more scrutiny than ever before.
In reality, a change of taker seems unlikely.
United fans naturally adore their No7 but also have unwavering loyalty to Fernandes for his spectacular efforts in the 2020-21 campaign.
His public apology for the Villa miss was met with unwavering support from his fellow players and fans alike, showing just how highly he is valued among those in and around the club.
With Ronaldo more than happy to let his compatriot take the lead, expect the status quo to continue from the spot.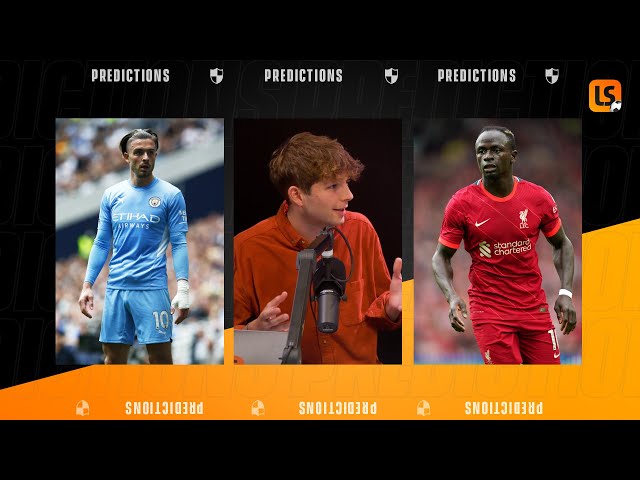 Tags