In Focus: Badiashile can end Chelsea's defensive Blues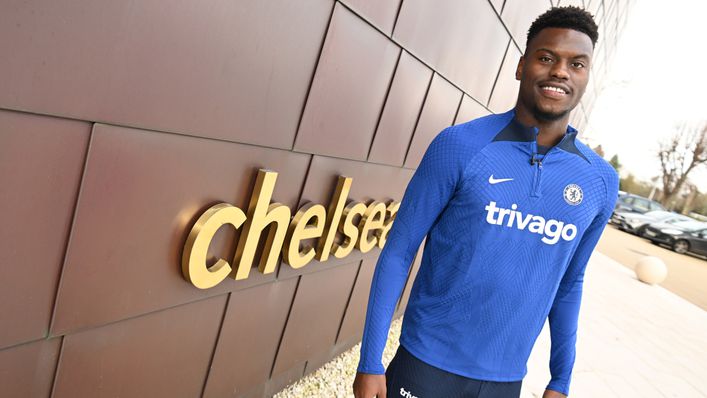 Benoit Badiashile is in line to make his Chelsea debut tonight — and his imposing physical presence could be just what Graham Potter needs.
The French centre-back, 21, was handed a seven-and-a-half-year deal when he signed from Monaco earlier this month for a reported £32.7million.
He adds to Potter's defensive options at a time when his goal-shy team are struggling to keep clean sheets.
Ahead of this evening's crunch London derby at Fulham, we take a look at the qualities Badiashile can bring to the backline.
Defensive woes
Chelsea have only kept one clean sheet in their last 11 matches across all competitions, losing six times in that run.
After trading life at Brighton for the Blues last September, Potter deployed a back three and wing-backs — a strategy also used by predecessor Thomas Tuchel.
However, since domestic football returned after the World Cup, he has exclusively played with four in defence.
With Cesar Azpilicueta and Marc Cucurella preferred to cover in the heart of defence as part of a three, Thiago Silva, Kalidou Koulibaly, Trevoh Chalobah and the injured Wesley Fofana were Chelsea's recognised senior centre-backs before Badiashile's arrival.
In last Sunday's 4-0 FA Cup defeat at Manchester City, Potter played 19-year-old Bashir Humphries alongside Koulibaly in the middle, with Badiashile an unsused sub on the bench — but he is unlikely to watch from the sidelines for long.
French fancy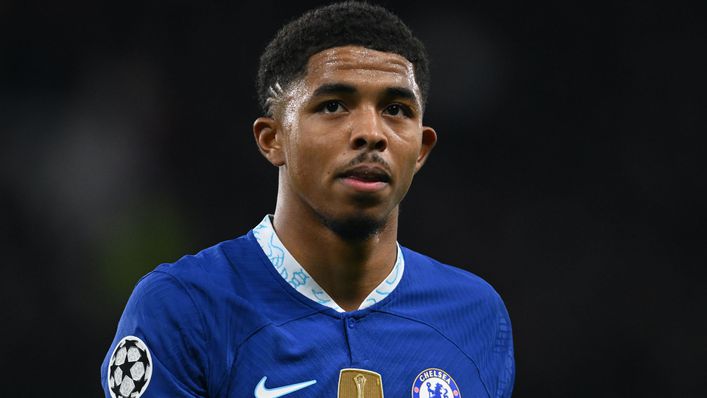 Ideally, Badiashile would be eased into the team but Chelsea's problems in defence suggest he will not be afforded that luxury.
One of the reasons Fofana was signed from Leicester last summer was for his athleticism and heading ability. With the Frenchman having been injured for most of his time at Stamford Bridge, it falls to his compatriot to provide those qualities.
Badiashile, who measures 6ft 4in, plays aggressively, stepping out of defence to press forwards and stop attacks before they get going.
Left-footed, he is fond of pinging long diagonal passes over to the right flank.
Having mainly featured in a back four at Monaco, it is easy to imagine him on the left of a three if Potter decides to make another tactical shift.
Silva's gold
Fofana was signed for £75m and he and Badiashile could form an imprsseive partnership in the long-term, particularly as they already know each other from France's Under-21s.
Upon joining the Blues, Badiashile spoke about rekindling his partnership with Fofana and learning from a more experienced figure.
He said: "I know Wesley very well. He and I have played together, so I'm really happy to be able to join him here.
"Then there are some really big names here in the dressing room, like Thiago, who is an absolute legend of the game.
"He's a player I look up to and I'm really happy to have the opportunity to work with him and hopefully play next to him."
Playing alongside an experienced leader such as Silva, 38, could be helpful for a young player but Badiashile's pedigree suggests he will not need much babysitting.
Calming influence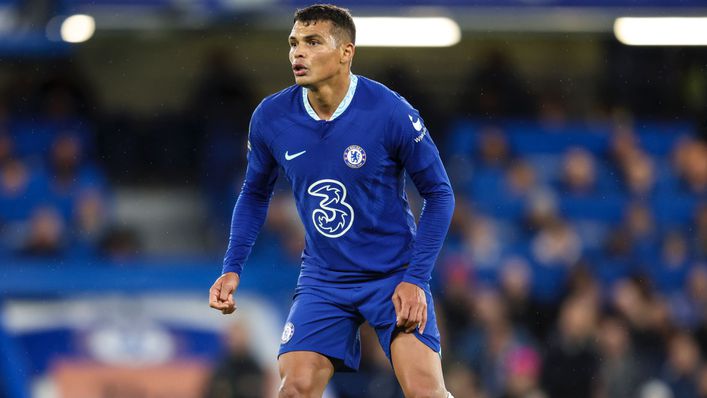 Silva's contract expires in the summer and an extension has not yet been agreed.
There has also been talk of Chelsea trying to sell Koulibaly at the end of the season, with the Senegal international having disappointed since joining from Napoli.
That could mean Badiashile, said to be laid-back and reserved, could well have a lot of responsibility thrust upon him soon.
Asked recently whether his personality is suited to being a top footballer, he used a Chelsea legend as a positive example.
Badiashile said: "We can see N'Golo Kante. He is calm and introverted and that does not prevent him from being one of the best midfielders in the world."
The calmness of Badiashile on the field has been evident since he made his debut as a teenager at Monaco. That should serve him well as he faces the challenge of moving to a big club in a new league.
Chelsea fans can be reassured by the fact that two of the most impressive central defenders in the Premier League this season have been Arsenal's William Saliba and Newcastle's Sven Botman — both young stars who were playing in France last term.
Unlike that duo, Badiashile has moved to a club in a state of mild crisis, and Potter will hope his new arrival's coolness will quickly spread.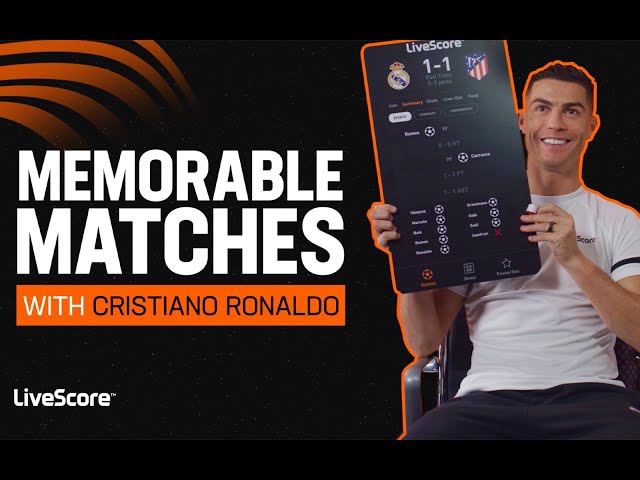 Tags