In Focus: Bale fitness no concern as he turns over new Page at LAFC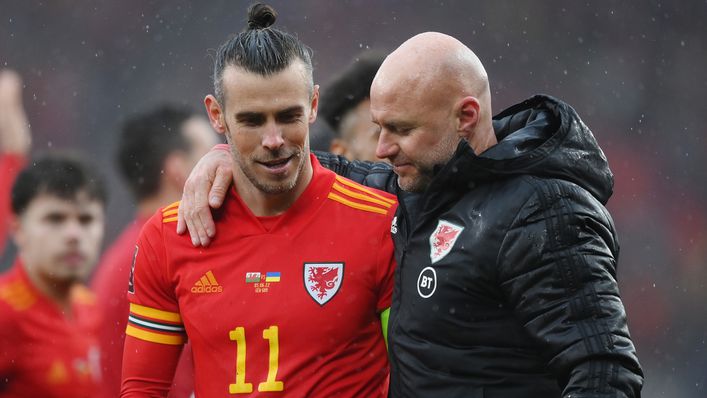 Wales boss Rob Page is not in the least bit concerned at Gareth Bale's lack of football for Los Angeles FC.
Bale, 33, has started just two games since moving to MLS in June as he builds his fitness back up ahead of the World Cup.
The Welsh are competing in the tournament for the first time since 1958 and will need their superstar firing on all cylinders.
Given he turned up for international duty in the past with next to no football under his belt while playing for Real Madrid, Page sees no potential issues ahead of the Nations League games with Belgium and Poland.
"We've had him on camp before where he's won us games without having played any minutes of club football, so any minutes we get out of Gareth now is a bonus," Page said.
"I'm pleased and it's the best outcome for me.
"It's different at club level as you can create that environment. If you haven't got a Gareth Bale fit, you can perhaps buy someone who is as good as him.
"It's no disrespect to the fringe players here in the squad, but we haven't got two or three Gareth Bales. We have to look after him slightly differently.
"When he goes back to his club, where he is at the moment, he's being treated with the same respect that we did and they'll get the best out of him.
"I was the same when I played. If I was looked after off the pitch and treated with respect, I'd be in the best frame of mind to go out at the weekend to perform.
"We've always had a common sense approach with Gareth with regards to his planning and training. It'll be no different on this camp. I'm not going to jeopardise it and run the risk of him getting injured, which will have an impact on November and the World Cup.
"I want him to go back to his club fully fit, and continuing to get fitter ahead of the World Cup."
Bale backs fitness plans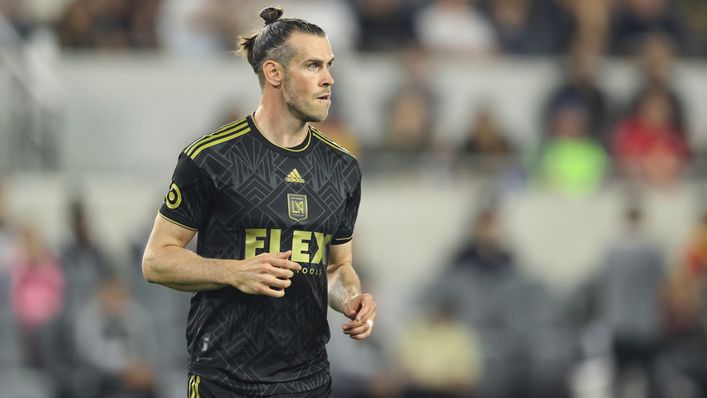 Bale, himself, is more than happy with the plan that his new club have put together for him.
He has played in 11 of LA's last 13 MLS games, netting twice in the process.
"We have a plan in LA with what we're doing," he said.
"We're not doing too much straight away. Every footballer wants to play as much as they can, but we're being clever and building myself up for the last important part of the season.
"Hopefully that should put me in great shape for the World Cup. I think I'll be a lot fitter. I haven't played 90 minutes yet, which is what I'm building up to.
"We're on a good path to where I want to be. Of course I want to play 90 minutes as much as I can, but I understand I need to build up to that because I haven't done it an awful lot in the last few years.
"The most important thing for me is to take each week as it comes.
"Hopefully that will be good enough for me to help LAFC and, ultimately, be ready for the World Cup."
Selection issues
It is an important week for boss Page ahead of the World Cup, though he is without key quartet Ben Davies, Joe Allen, Aaron Ramsey and Harry Wilson.
Teenagers Luke Harris and Jordan James have both been called up to the squad and while that is all about experience, the 48-year-old boss knows he will have to crush some players' dreams when he eventually selects his 26-man squad for the showpiece in Qatar.
He said: "I'm already dreading [selecting] the 26 for the World Cup because we've got so many great players in the group of 30 or 32, and more.
"You've just got to be honest with players. You're not going to please everybody.
"That's the hard part of the job. We've got a great group.
"They know it will be nothing personal when I have to make those decisions, but it is difficult keeping them all happy."
Relaxed about relegation
With one point from four games, Wales could well be relegated from the top tier of the Nations League this week.
But Page is not too concerned with what happens at Belgium and at home to the Poles.
"We've given these young lads experience and playing in games against top teams and using that as a benefit," he added.
"We've given ourselves a fighting chance to stay in the division, and our full focus is on that."
Tags