In Focus: Onana mistakes heaping pressure on Ten Hag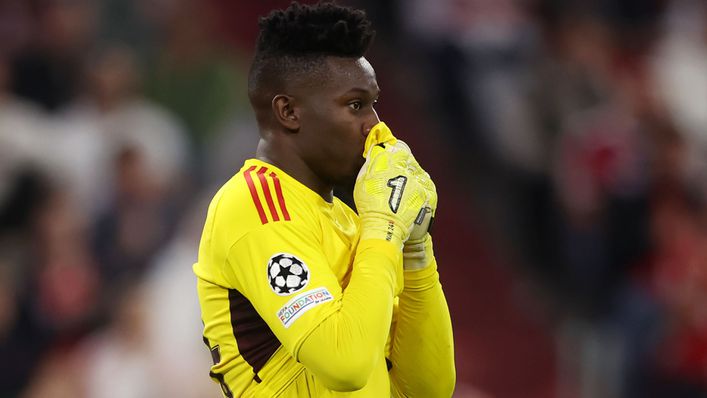 Andre Onana has yet to prove that he can be a worthy successor to David de Gea at Manchester United.
He has made a number of errors since moving to Old Trafford from Inter Milan over the summer.
The latest came in midweek, when the Cameroonian gifted Bayern Munich the opening goal in a 4-3 Champions League defeat.
Ahead of United's trip to Burnley on Saturday evening, we take a look at the pressure building on Onana.
Onana admission
After his mistake in the loss to Bayern, Onana was in no mood to make excuses.
The 27-year-old said: "This is the life of a goalkeeper. It's difficult. We started very well. After my mistake, we lost control of the game.
"It's a difficult situation for us, for me especially because I'm the one who let the team down.
"We were very good on the ball, they didn't create any chances, their first shot on target I made a mistake. It was the key point and the team went down because of that mistake.
"If we didn't win today it was because of me. I have to learn from it and be strong. I have a lot to prove.
"My start in Manchester hasn't been so good, not how I want. This was one of my worst games."
Team game
With his comments, Onana has proved that he is not one to hide but though he has received plenty of criticism, he also has some high-profile supporters.
Erik ten Hag did not agree with the honest assessment and tried to deflect the blame away from his summer signing.
The Dutch boss said: "It's good he's doing that but it's about the team. Mistakes are being made but you have to bounce back as a team.
"If one player makes a mistake, it's done, it's gone. We have to believe as a team that we can always bounce back. Tonight we showed it.
"Stay in the game and don't allow the opponent to score a goal. It's not about one mistake. It was too easy for the player to have the shot."
Journalist Guillem Balague also agreed that Onana was not entirely to blame for the defeat.
He said: "It's all been focused, as it happens very often, on one incident. The mistake of Onana.
"It was 19 shots from Bayern, nine from Man Utd. That tells the story. The focus has been on one mistake.
"The big picture is a team that don't defend very well. Man Utd don't have a clear idea of how they want to defend."
Manager pressure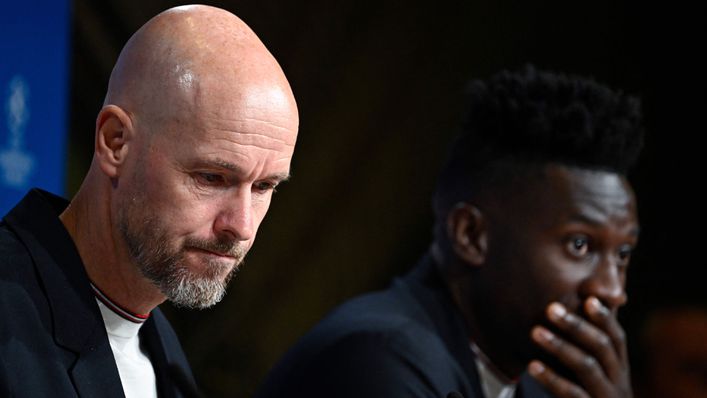 Adapting to the Premier League can be difficult for any goalkeeper. It is even more tricky if the stopper's new team are in poor form.
United certainly fall into that category — the defeat at the Allianz Arena was their third successive setback and their fourth overall, from six games.
There is huge individual pressure on Onana going into the Burnley match but this also applies to the team as a whole and the manager.
Ultimately it is the head coach that tends to pay in such a situation and though Onana is under severe scrutiny, the real heat is on his former Ajax boss, Ten Hag.
Tags