In Focus: Wan-Bissaka winning over United boss Ten Hag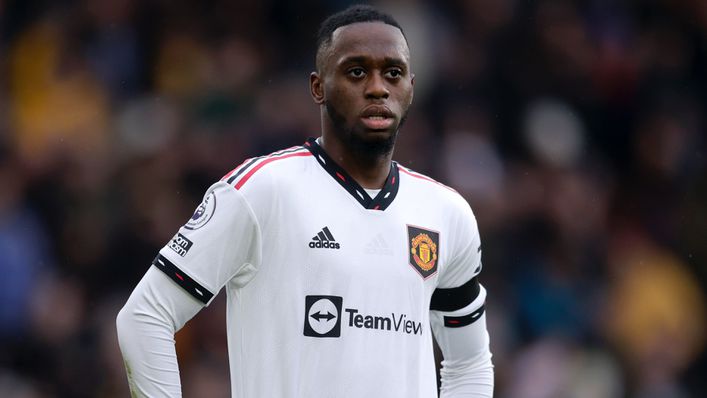 Aaron Wan-Bissaka has become a regular fixture in the Manchester United starting line-up in recent weeks.
The right-back was behind Diogo Dalot in the pecking order at Old Trafford, but has made the most of an injury to the Portuguese international.
Much maligned since his big-money move from Crystal Palace in 2019, the 25-year-old has put in some impressive performances during a spell of fine form from the Red Devils.
As Wan-Bissaka prepares to face his former club on Saturday, we take a look at the South Londoner's resurgence and what it could mean for his future.
Transfer talk
When Erik ten Hag became United manager last summer, Wan-Bissaka looked likely to be one of the early casualties of the new regime.
It was predicted that the Dutch coach would want a more attacking, progressive right-back to compete with Dalot.
Despite speculation linking United with a host of possible replacements and Wan-Bissaka with a return to Palace, the summer transfer window closed with the Eagles academy product still with the Red Devils.
His contribution prior to the World Cup break was limited to a lone substitute appearance against Liverpool. A back injury and the form of Dalot combined to keep the England Under-21s international on the sidelines.
Unsurprisingly, there was further speculation regarding a winter exit. Yet circumstances aligned to present Wan-Bissaka with another chance to succeed at Old Trafford.
Dalot injury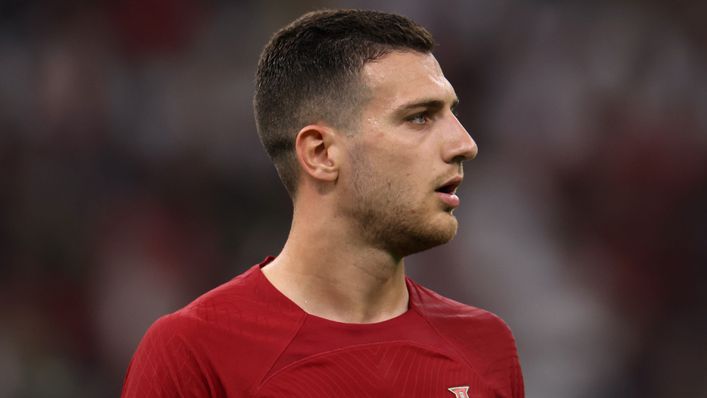 During the World Cup, Wan-Bissaka was able to rebuild his fitness and be one of the remaining players able to work with Ten Hag on the training ground.
Dalot was representing Portugal and picked up a hamstring injury in the quarter-final defeat to Morocco. When the season restarted, it was Wan-Bissaka that was given an opportunity to shine.
He has started all six of United's Premier League games since the season resumed. Ten Hag reintroduced Dalot for the cup ties against Everton and Charlton, only for the 23-year-old to pick up another injury.
Wan-Bissaka's return to the side has coincided with the Red Devils moving into the Premier League's top four and reaching the final of the Carabao Cup.
Though he still does not look like the prototype right-back for Ten Hag's team, many of his perceived weaknesses have not been so glaring in a better organised set-up.
Ten Hag praise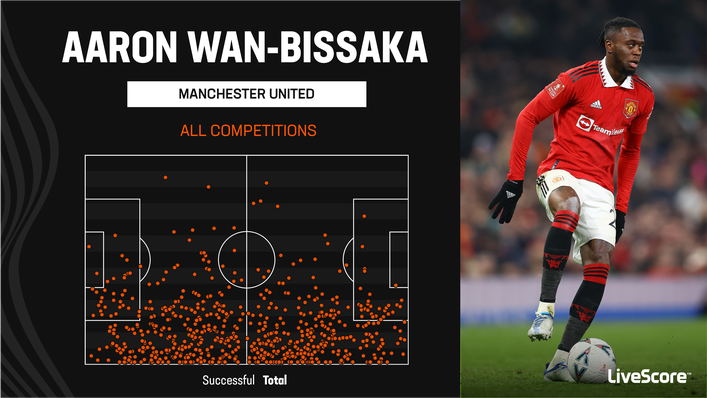 Wan-Bissaka arrived at United in a £50million deal, after impressing at Palace in the 2018-19 season.
At Selhurst Park, he had the benefit of playing in a defence that sat deep in most games, leaving little space behind him and highlighting his excellent tackling ability as wingers tried to take him on.
This was generally not the case in Ole Gunnar Solskjaer's team, who were far more often in charge of possession and pushed further forward. Wan-Bissaka's lack of positional awareness became an obvious weakness.
More was expected from him going forward, which was not helped by United lacking a suitable right-winger. Often Wan-Bissaka found himself with the flank to himself, as an out of position attacker drifted infield.
Antony was signed in the summer to address the right-wing issue and Ten Hag has praised the budding relationship between the Brazilian and his English team-mate.
He said: "What I think worked well in the last games was the connection between Aaron and Antony was much better. Then you see much more difficulties for the opponent.
"Then we have to work on that we have even more bodies there, occupation around them so they have more opportunities to play."
Timely reminder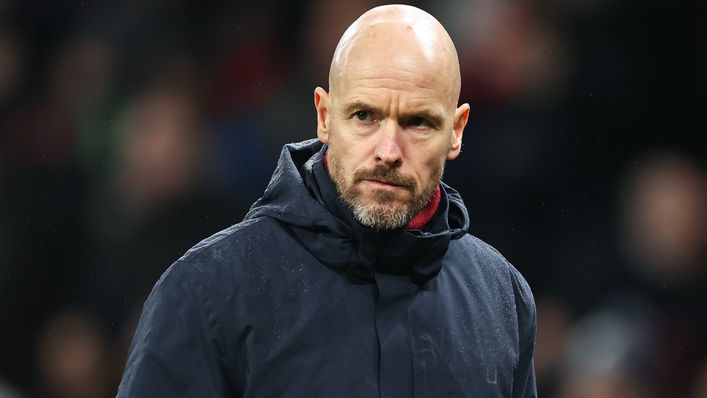 Wan-Bissaka's job has been made easier by the presence of a more committed right-winger and having players such as Casemiro and Christian Eriksen infield, who are extremely comfortable in possession.
He also deserves praise for improving the defensive side of the game, with his lack of awareness concerning the movement of opposition forwards becoming less noticeable.
This is perhaps a benefit of Ten Hag and his coaching team that we will see more of — an ability to improve players and iron out their previous flaws.
Whether Wan-Bissaka can build upon his promising return to the team and enjoy a long-term future at United is another matter. Ultimately there are full-backs out there with more suitable qualities.
Should he ultimately leave, then at least he has sent out a timely reminder of his abilities.
Wan-Bissaka may not be the perfect right-back for the Red Devils, but he is a capable Premier League performer.
Tags