Rafiq reflects on Yorkshire racism scandal as he offers support for change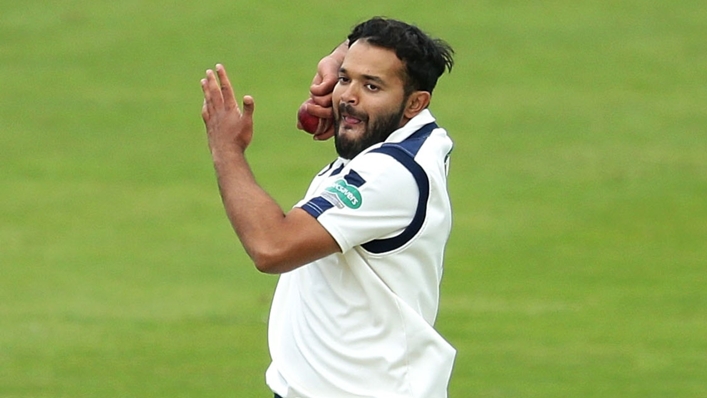 Azeem Rafiq insisted he will be the first to support Yorkshire should they make changes following the racism scandal at the club, while reflecting on how he coped with the ordeal.
Rafiq suffered racial harassment and bullying while at Yorkshire, which was eventually brought to light and taken in front of a parliamentary select committee in November.
The former off-spinner also accused his former club and England of being institutionally racist, with several high-profile figures at the county either resigning or being dismissed over the handling of the allegations.
Kamlesh Patel is leading the change at Yorkshire after replacing former chairman Roger Hutton, while former England bowler Darren Gough has taken charge after the dismissal of director of cricket Martyn Moxon.
Ottis Gibson was appointed head coach on Wednesday as the replacement for the sacked Andrew Gale and Rafiq reiterated support for the club on the condition that he sees positive change.
He told Stats Perform: "I've said this a few times, from day one I've been clear with Lord Patel. If I see an acceptance and intention, and a will to move in a different direction and change.
"They're not going to get everything right, there's going to be missteps on the way. But as long as I see an intention to change, I will be the first one supporting it.
"I've seen that from day one to be honest. There are a lot of positive things happening at the club and hopefully a lot more to come.
"If people apologise, then there should be a second chance and they should be allowed to change. It's really important that when we're asking individuals or institutions to change when they do try that we support them and not make it harder for them.
"Look, the people that continue to deny that, that's up to them. But it's important that we just continue making sure that the cause is at the forefront of everything that we do.
"I think I've come to accept that this could potentially be my life now."
Rafiq himself was found to have made offensive remarks after anti-Semitic messages he sent in 2011 resurfaced, an act he again apologised for.
"I don't know how I've coped," he added. "But I'm still here, still breathing, still fighting it. Look, there are a few things that have happened.
"As I've said several times, and the anti-Semitic messages that surfaced from myself as a young lad are something that makes me really angry.
"Something I'm really disappointed in myself about, and I've tried my best to apologise to the Jewish community and also trying to spend more time learning about their culture which I'll continue to do.
"But some of the other things that have happened and continue to happen behind the scenes have been outrageous, to be honest.
"It's been difficult because it's got to the point where there have been concerns around my family's physical safety."
Despite his efforts to tell of the troubling experiences that he encountered, Rafiq believes cricket remains in denial of the racial issues within the sport.
"As the DCMS [Department for Culture, Media and Sport] report said, the fact that there was a need for a South Asian action plan just shows that the ECB and the game have been fully well aware of the issue," he continued.
"There is an action plan from 1999, if I'm not wrong, which is readily available online, which shows that there has been an issue for a very long time. Everyone has been aware of it but not wanted to do anything about it.
"It just says everything that it needs to say. That it's taken someone to basically sacrifice their life, in a way, and their future, potentially, to bring this to the forefront.
"The worrying thing for me is how little I still feel that the game has listened since the DCMS. I still feel like the game is in serious denial.
"I have serious concerns that the game is going to try and look at some of the other issues that it has, [and] there's a lot of them, to try and forget about inclusivity and diversity."
Tags