Solskjaer 'believes in himself' despite Liverpool drubbing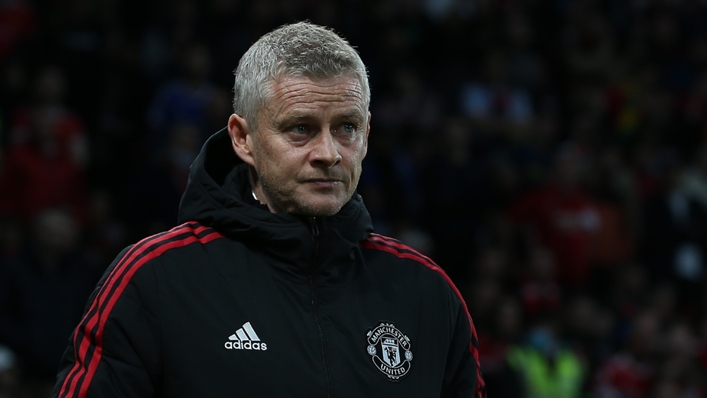 Manchester United manager Ole Gunnar Solskjaer insists he retains the backing of the board and believes he is "close" to getting the club where they want to be despite a demoralising 5-0 defeat to rivals Liverpool.
Mohamed Salah became the first Premier League player to score an away hat-trick at Old Trafford after setting Naby Keita up for the opener, with Diogo Jota making it 2-0 inside 13 minutes as United slumped to their heaviest-ever home defeat in this fixture.
United have lost three and drawn one of their last four Premier League fixtures, slipping to seventh in the table – eight points behind league leaders Chelsea after nine games.
However, Solskjaer remains confident in his position and in his ability to bring glory back to United, but accepted responsibility for the result.
"I have heard nothing else [other than having the backing of the board]," Solskjaer said in a news conference. "I am still thinking about tomorrow's work. Of course, they are all low.
"I have never felt any worse than this. This is the lowest I have been. I accept the responsibility. That is mine today and it is mine going forward.
"It is the worst feeling. The feeling that we are getting to where we want to be has been there. Last few weeks we have hit a brick wall. We have conceded too many easy goals. That is a concern. This is the lowest I have been. I accept the responsibility. That is mine today.
"I do believe in myself and I am getting close to what we want at the club. The results lately haven't been good enough. Hands up. Next week is Tottenham away. Then Atalanta. Then Man City. We have to go into this with the right frame of mind.
"The time is now. United have had difficult times before and we have always bounced back. We have started this season badly. We have hit a brick wall. We need to start building results – and get clean sheets.
"I am sad, disappointed, angry of course. My emotion doesn't matter apart from what do we do to improve and make sure it doesn't happen [again]. This could go either way, we could sulk or we could come together."
Leaky defence Solskjaer's downfall?
Solskjaer has the second-worst goals against per game ratio of any head coach to have taken charge of United in the Premier League.
In 106 league games under the Norwegian, the Red Devils have shipped 120 goals – an average of 1.13 per match.
Only under David Moyes (1.18 per game) was United's defence more porous, with no other manager averaging a goal conceded per game or more.
Solskjaer's points per game stands at 1.83, with his United recording 55 wins, 29 draws and 22 defeats.
United's goal difference in the league under Solskjaer does stand at 71, which ranks third in the division since he took over in December 2018. However, that is some way behind the totals of Liverpool (134) and City (168).
Solskjaer has also overseen two of United's five heaviest defeats in the Premier League, Sunday's game (which was United's joint-worst home loss in terms of the margin of defeat) and last season's 6-1 loss to Tottenham.
Tags