Howe relieved as Newcastle return to winning ways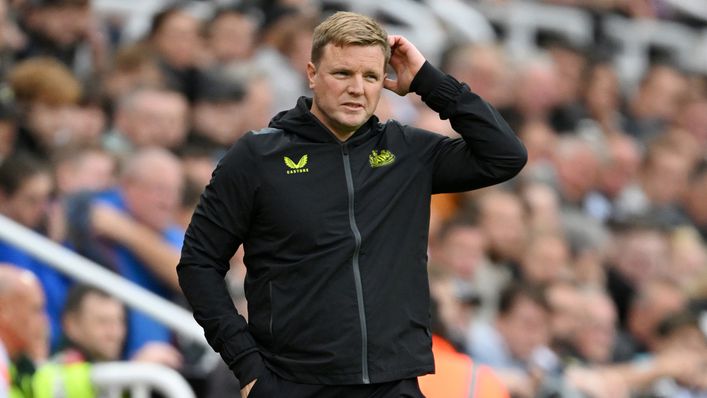 Newcastle boss Eddie Howe admits he was relieved after edging past Brentford to end a run of three consecutive losses in the Premier League.
Callum Wilson converted from the penalty spot to seal a scrappy three points for the Magpies at St James' Park — and Howe admitted his relief after the final whistle.
He said: "I think there was a lot of relief in our emotions at the end.
"It wasn't a fantastic performance from us but it was a determined one, a gritty one. It was one that wanted to show our response from the Brighton performance.
"I think we've seen that, a clean sheet, a massive three points, and now we can move forward.
"When you're manager of this football club you can't lose games on a consistent basis, it can't become a habit. We are determined to bounce back from the three defeats and that's the Premier League, there's no easy fixtures.
"Today was a tricky one for us, Brentford are a really good team. We stayed in the game and in the second half we were a lot better. I'm really pleased with the focus, we know how important the Premier League is for us.
"I only look at the next game and pick the team to win that. Whether the team changes for Tuesday night [against AC Milan] who knows."
Wilson was equally pleased with the result, citing the importance of securing a victory after three previous league defeats, including a heavy 3-1 loss to Brighton.
He said: "It [the win] was massive. The break probably came at a good time for us, we were on a run of defeats and needed back to winning ways.
"The break got us to regroup, we worked on a few things we had to improve. We had to win ugly and three points were the most important today."
Tags