In Focus: The Mess-ing piece? How Lionel will fit in at PSG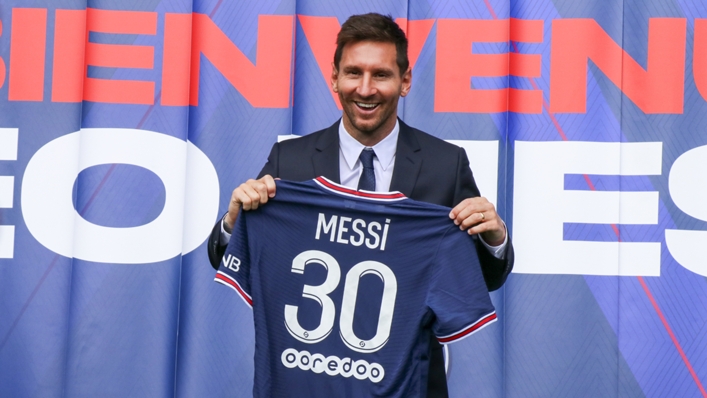 Paris Saint-Germain's attack already resembled something out of Football Manager — and now they have signed Lionel Messi.
The former Barcelona superstar joins Kylian Mbappe, Neymar, Mauro Icardi, Angel Di Maria, Julian Draxler and Pablo Sarabia in the most-stacked forward line in Europe.
Due to financial constraints, Barca were unable to renew the 34-year-old's deal and he was forced to move on.
But how does he fit in at the Parc des Princes and can he deliver the elusive Champions League win the French giants crave so badly?
Balancing the attack
Mauricio Pochettino might be the envy of every manager in world football right now.
On paper, fitting Messi, Mbappe and Neymar into the same forward line is simple.
Neymar starts on the left, Mbappe gets the nod as the man spearheading the trident and Messi is given the freedom to cut inside from the right.
But it is not necessarily that straightforward — a balance must be found to get the best from all three.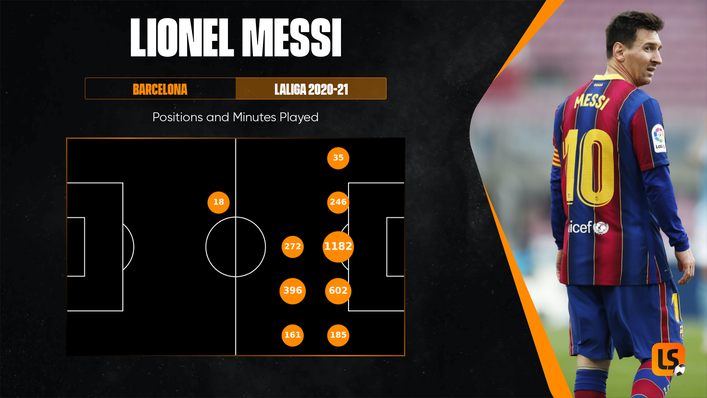 Messi was responsible for 18.8% of the final third touches for Barcelona last term while Neymar claimed 22.4% of PSG's.
They were also ranked first and second for shot-creating actions per 90 minutes across Europe's top five leagues in 2020-21, with Neymar averaging 8.27 and Messi coming in at 7.17.
One of them is going to have to relinquish some responsibility for the attack to function properly.
A new role
A potential solution would be to use Messi in a slightly different role — perhaps in midfield.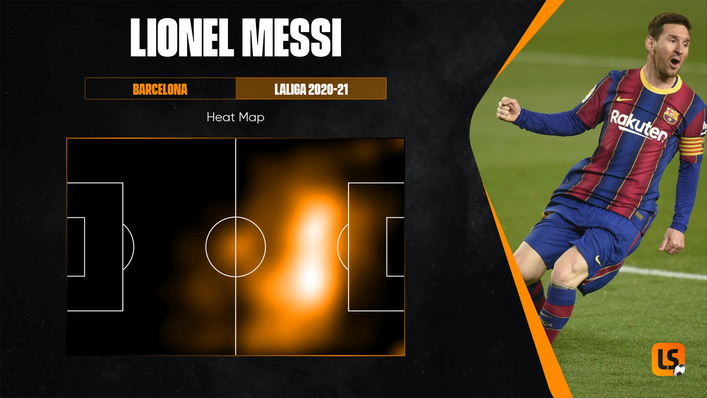 He can dominate that part of the pitch and Neymar can still be the main man in attack.
Di Maria would be able to fill the right-wing role and he already has an understanding with his fellow Argentine.
It might not be the perfect use of Messi but it would benefit the team as a whole.
A Pochettino problem
Messi is a volume monster. Last season he topped the charts across the top five European leagues for shots per 90 minutes, averaging 5.66.
Only Bayern Munich goal machine Robert Lewandowski (41) scored more goals than Messi (30).
If PSG want a similar level of output, they are going to have to ensure he is afforded the same opportunities in the French capital.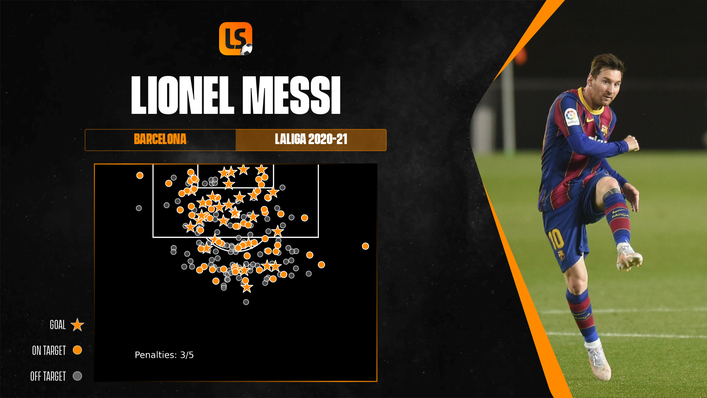 But his shots come at a price.
If Messi is taking the majority, it means others are not. PSG cannot afford to turn into Messi FC — not if they want to keep their other stars happy.
As it will be difficult to have Messi the all-rounder, Pochettino must decide whether he wants Messi the goalscorer or Messi the creator.
A creative menace
When it comes to Messi, the focus tends to be on his goal return — but he brings much more to the table.
During the 2019-20 LaLiga campaign, he racked up 22 assists. Last season, he finished with 11.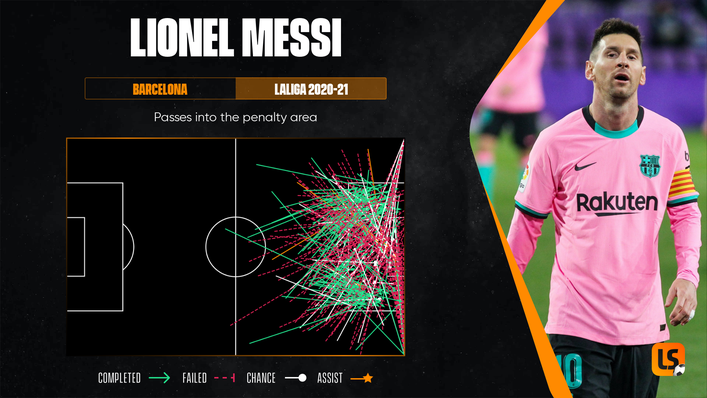 Despite the drop off, he ranked first across Europe's top five leagues for passes into the penalty area, progressive passes and through balls.
And even though they have a star-studded squad, PSG often look a little one-dimensional when Neymar is injured.
With Messi at their disposal, they have arguably the most creative player ever and Mbappe will benefit the most.
A cheat code
"It's cool that you're here, but we really don't need you for the regular season. We kinda gonna need you for these finals."
Those were the words of NBA star Draymond Green to Kevin Durant following his 2017 move to Golden State Warriors.
The same could be said for Messi moving to PSG.
The Ligue 1 side have recently shown they can go far in Europe. They reached the final in 2020 and beat Bayern Munich and Barcelona in 2021.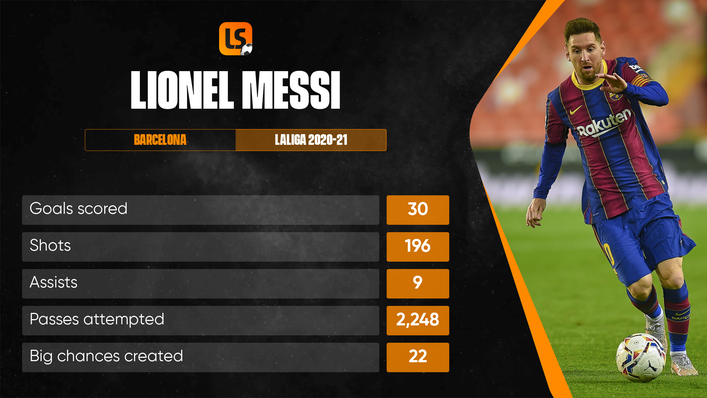 But they have never had enough to take them the distance — until now.
PSG are in the luxurious position of not needing to play Messi in every single game.
At Barcelona, that was never the case — they relied on him.
Pochettino can pick and choose when to unleash the Argentine wizard. He is not there for an away trip to Angers. He has been signed for knockout clashes against the best in Europe.
Finding a way to piece PSG's attack together will not be easy — but it is the cliched nice headache to have.
Poch's men will rightly be favourites to lift the Champions League this season. It is now or never.
Tags