In Focus: How Ronaldo's influence will help Sancho reach the top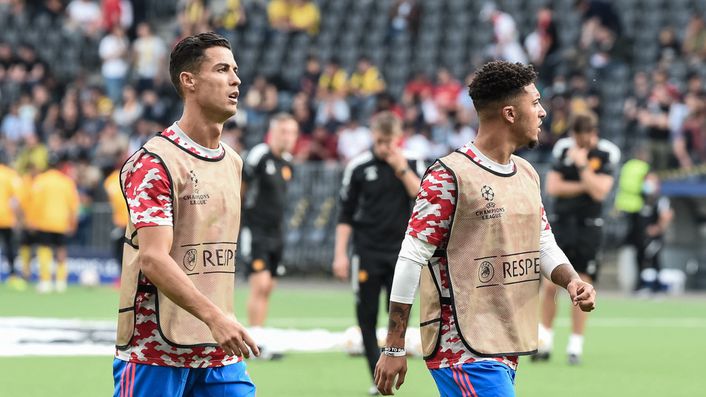 A summer of spending at Manchester United saw big-money signing Jadon Sancho quickly followed by Raphael Varane and Cristiano Ronaldo.
Last season's Premier League runners-up have significantly strengthened their squad and the pressure is on Ole Gunnar Solskjaer to bring success back to Old Trafford.
In any normal summer, Sancho's arrival would have been headline news — instead it played second fiddle to Ronaldo's return.
But how will the Portuguese superstar help England starlet Sancho? We assess the relationship ahead of United's trip to West Ham.
Taking the heat
There is absolutely no doubting that the arrival of Ronaldo has taken the heat off Sancho.
The 21-year-old has not hit the ground running for United, sitting on the bench for the opening two games before quiet displays in his first two starts.
For a player who notched 19 assists for Borussia Dortmund last year and is considered one of the continent's great talents, it has not been eye-catching.
After many windows, a £73million signing failing to hit the ground running would see criticism and questions about the deal — just look at Kai Havertz's move to Chelsea last summer.
Instead, all focus is on Ronaldo's goalscoring return. And if United do suffer any blips this season, it will likely be the Portuguese and fellow experienced signing Varane who are criticised.
Sancho has not been given a free pass in his first year — he still needs to perform and produce the goods.
But if he does not, there will be far less scrutiny than if CR7 had not completed his unexpected return.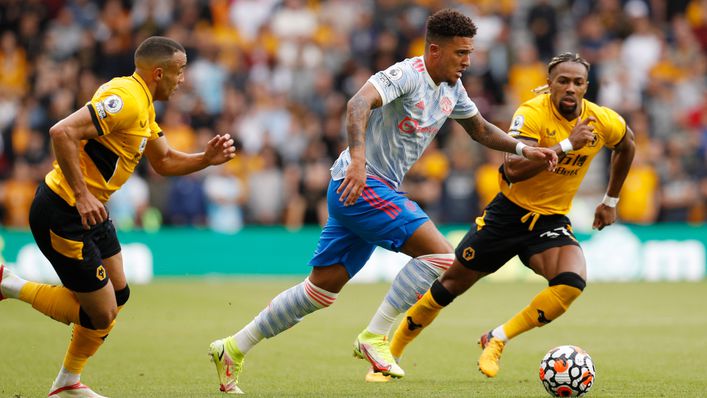 Learn from the best
As the players warmed up ahead of United's 4-1 victory over Newcastle, Sancho and Ronaldo could be seen deep in conversation.
During a shooting drill, Ronaldo had found the top corner with a wicked knuckleball effort. Sancho was desperate to learn how.
These are the sort of interactions that happen every day on a training pitch and when one of the game's greatest ever goalscorers is your team-mate, you would be wise to tap into his knowledge at every opportunity.
As Rio Ferdinand said: "The attention on the club, the attention on the other players — you can't put into words what it's going to do for the dressing room and the fan base.
"He'll get you 25-30 goals this season. That's what he does — he outscored Lukaku last year in Serie A — but what he can do for Mason Greenwood, Marcus Rashford and Jadon Sancho alone is worth bringing.
"He will show them what an A-lister, genuine superstar and an absolute obsessive professional lives and breathes on a daily basis."
Quality striker
When Sancho does get up and running, having Ronaldo prowling the box looking for goals is only going to help him.
The England international's 82 passes into the opponents' box in the 2020-21 Bundesliga season were the most in the league.
But prior to Ronaldo's move from Juve, the Red Devils were lacking a top-class, out-and-out striker.
Marcus Rashford and Anthony Martial prefer playing off the wing, Mason Greenwood is still learning and the ageing Edinson Cavani is not bulletproof.
Now that Ronaldo, the greatest pure goalscorer of his generation and many before, is in the side, Sancho knows he has a team-mate capable of putting away the chances that come his way.
The focus on Ronaldo will also see space free up for Sancho.
There is little downside for the young prospect.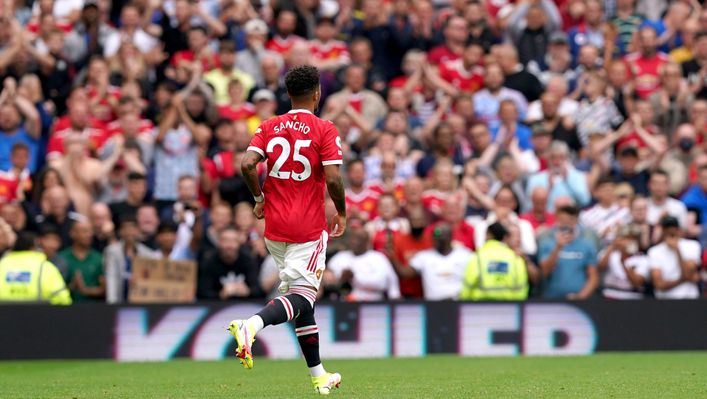 Be your own man
There is little doubt that Sancho has the ability to succeed at United. Those who have managed him also have every faith in his mentality.
Speaking in August, Solskjaer said: "For me, he fits us like a glove, because he is creative, fearless, he has got quality, is hard working, is humble and he has got all of the attributes to be a success at Man United.
"He's very young and sometimes you think 'wow, all the experience he has on his young shoulders'."
That belief and desire to improve has been evident ever since Gareth Southgate first called him into the England squad back in 2018.
Southgate said at the time: "Jadon's is an unusual story for a young English player.
"He's been brave enough to go abroad and play at a big club in front of big support every week — and with the psychological strength to deal with that and excel.
"That decision to move tells you something about his character and you can see that in the way he plays. He has tremendous belief in himself."
Now the England boss will be hoping CR7's influence helps him take England to the next level, as well United back to the top.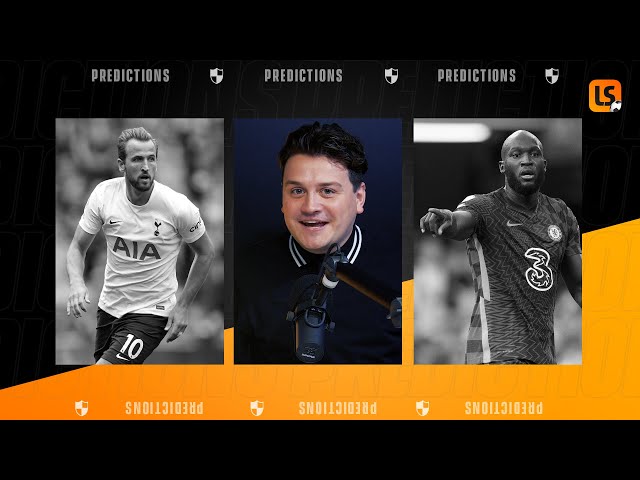 Tags