LiveScore's Matthew Storey pulls together some of the biggest stories from the world of cricket.
Foreign stars in limbo as IPL suspended
The Indian Premier League has finally been suspended as India deals with a devastating second wave of coronavirus.
Despite organisers stubbornly insisting the bio-secure bubble was safe while more than 350,000 official new cases were reported every day, positive tests in four separate teams had left a postponement appearing inevitable.
Two Kolkata Knight Riders players, two members of staff at Chennai Super Kings, Sunrisers Hyderabad wicketkeeper Wriddhiman Saha and an unnamed Delhi Capitals player have all contracted the virus.
Questions now turn to how the many foreign stars can get home to England, Australia, South Africa and New Zealand, as well as when the lucrative tournament may resume.
Australia's borders are closed to anyone travelling from India, leaving the likes of Steve Smith and David Warner stranded, while repatriating the 11 English players at the tournament is likely to cause a headache for the ECB.
All players will have to quarantine for four days and pass three coronavirus tests before they leave the country.
The UAE is often used as a stopover for trips but has suspended all flights from India.
With two Tests against New Zealand in early June, the ECB will want to get the likes of Jos Buttler, Sam Curran and Chris Woakes back to England so they can complete their 10-day quarantine and potentially be available for those matches.
There is a chance New Zealand skipper Kane Williamson and a couple of other Kiwi stars could join them.
As for the resumption of the tournament, chairman Brijesh Patel said today that they "will try to conduct the event in the next available window, but this month is unlikely".
When that window will be is currently unclear, with a packed cricket calendar even more saturated then usual after last year's suspension when the pandemic first struck.
But the shutting down of the IPL raises questions about the World T20, scheduled to be held in India in October and November.
The chances of that moving to the UAE, where the IPL was successfully played six months ago, now look more likely than ever.
Pope bounces back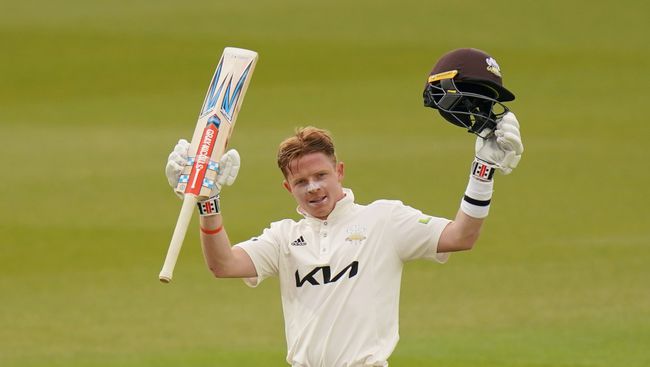 Ollie Pope has long been anointed as England's next batting star — yet on the back of a tour of India where he averaged just 19.12, his spot in the side was far from secure for the start of the summer.
Pope knew runs for Surrey in the County Championship were a necessity and, back in the familiar surroundings of The Oval, he has obliged.
His 131 in the victory over Hampshire by an innings and 289 runs came on the back of a brilliant double century against Leicestershire two weeks ago.
Still only 23, Pope has 11 first-class hundreds to his name in 51 games. Now he needs to add to his only Test ton, which came in South Africa at the start of 2020.
He said: "We've played a lot of cricket in bubbles and in tough conditions and it's been nice just to get some consistent game time with Surrey.
"I feel like I'm getting back to my best and getting my batting back to where it should be.
"It's about remembering what made you successful — and there are a few little technical adjustments as well.
"I want to get my movements right and hopefully go into that New Zealand series full of confidence."
Broad inspires Notts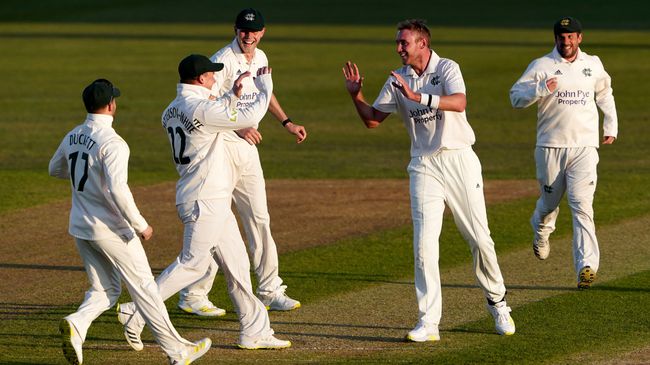 After 1,043 days without a victory with the red ball, England great Stuart Broad took 4-37 as Nottinghamshire finally ended a dire run that started in June 2018 by beating Derbyshire.
While the 310-run success is particularly sweet for Notts, Chris Silverwood and Joe Root will be purring at the form of Broad.
His county skipper Steven Mullaney was full of praise for the impetus the seam bowler gave the team.
Mullaney said: "I felt we were close but with that hoodoo hanging over us you never believe it until that last wicket is taken.
"It was a great start with Stuart getting two in his first over and he's ran in for both games he's played like it's been a Test match, so credit to him."
In even better news for England's Test side, Jofra Archer is set to make his return from injury for Sussex 2nd XI in their three-day game against Surrey at Hove.
Archer, 26, underwent surgery to remove glass from his hand after a fish tank he was cleaning smashed.
That happened prior to England's tour of India, where he played two Tests and all five T20s despite struggling with an elbow problem.