Hit For Six: Injury concern for England as Kohli confirms India's formula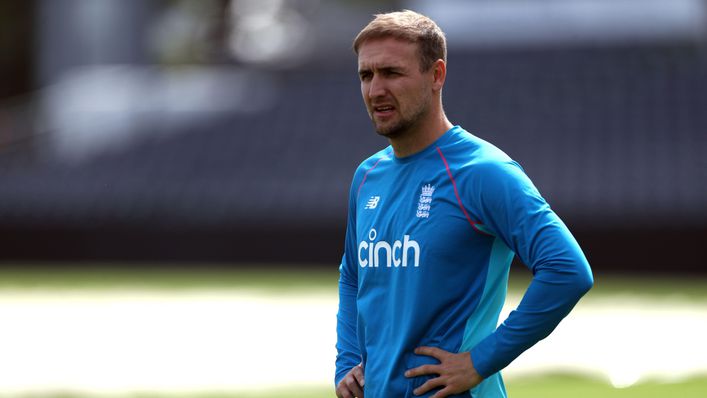 Hit For Six returns with the early stages of the T20 World Cup already underway and plenty of drama to match, while England's preparations have not gone to plan in the UAE so far
Livingstone concern
An injury to Liam Livingstone has thrown England's preparations for their opening T20 World Cup game into disarray.
Eoin Morgan's side take on the West Indies on Saturday but could be without big-hitter Livingstone.
He left the field with a swollen finger after dropping a catch in Monday's warm-up clash against India.
The game was played at the ICC Academy Ground in Dubai and the 28-year-old appeared to lose the ball in the lights.
Ishan Kishan went on to make 70 from 46 balls before retiring not out as India cruised past England's 188 for the loss of just three wickets.
But the injury will be more of a concern than the defeat for the current ODI world champions.
Livingstone's power with the bat is well documented and he had already bludgeoned 30 off 20 balls before taking the wicket of India skipper Virat Kohli with his spin.
England are going to assess the swelling today before making a further announcement – and Moeen Ali is hopeful the country's newest star will be fine.
Ali said: "I think he's alright. I think it's just bruising on the back of the hand but I think he'll be fine.
"Obviously, it was a bit of a scare at the time but he said it was fine, so hopefully he's all good.
"He's a brilliant player. He's been playing really well over the last couple of years. Hopefully, he can carry that form into the World Cup and I feel like it's going be a big stage for him."
Kohli confirms role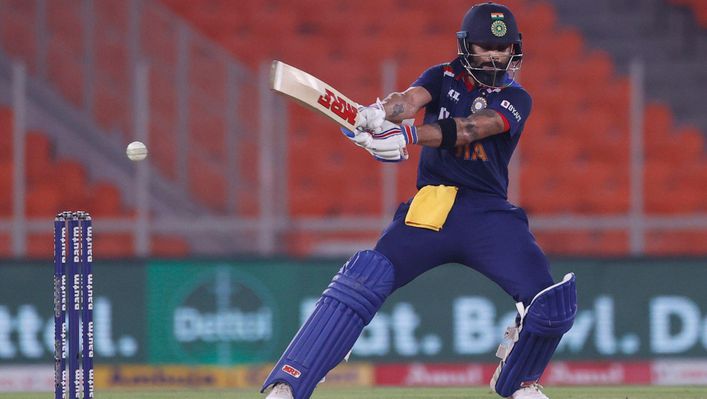 Virat Kohli has confirmed he will bat at three for India in the World Cup.
The Indian skipper had talked about batting at the top of the order with Rohit Sharma in March, after the duo plundered a large partnership in the fifth T20I against England.
They had come together due to the poor form of usual opener KL Rahul, yet his resurgence in the IPL has demanded a rethink.
Kohli was the leading run scorer in the 2014 World Cup and the second-highest two years later when batting at three.
Despite falling for 11 from 13 balls yesterday, he will be desperate to make a big score against arch-rivals Pakistan when their campaign gets underway on Sunday.
Kohli said: "Things were different before IPL started and now KL Rahul is playing the way he is, so it's very hard to look past him at top of the order.
"Rohit is a no-brainer. He has been a world-class player right at the top of the order for us. I will be batting at three."
Broad's Ashes warning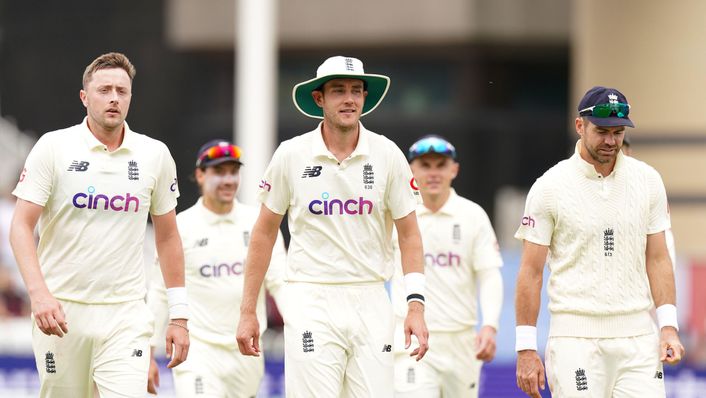 The Ashes are going ahead this winter as England look to win them back from Australia.
But there was plenty of doubt as to whether they would go ahead with the Aussies' strict quarantine rules.
Despite the ECB, Cricket Australia and the Aussie government coming up with a suitable solution and England naming a strong squad, Stuart Broad is unconvinced players will remain for the duration of the tour.
Broad, 35, made it clear he was desperate to head Down Under to help win back the famous urn.
But he feels that mid-tour withdrawals are not out of the question as the pressures of bio-secure bubbles remain.
He said: "It wouldn't surprise me at all if players pull out while we are there.
"We have seen that on Ashes tours before and for me it has always been more likely that players will pull out if things change in Australia while we are there rather than before we go."
Luck of the Irish
The first round of the T20 World Cup is underway as some of the cricketing world's smaller nations try to qualify for the Super 12s stage.
And it has already provided plenty of drama and upsets.
Scotland's victory over Bangladesh kicked the tournament off in style, yet it was Ireland's Curtis Campher who grabbed the headlines on Monday.
The South Africa-born seamer became just the third man to take four wickets in four balls in a T20 International.
The Netherlands' Colin Ackermann was first to go caught behind before Ryan ten Doeschate and Scott Edwards were both trapped bang in front of the stumps.
And the unlikely feat was completed when Roelof van der Merwe dragged a ball on to his stumps as the Dutch collapsed from 51-2 to 51-6.
Campher joins Sri Lanka and England greats Lasith Malinga and Adil Rashid in an unlikely trio – not that it had settled in when he was interviewed after the seven-wicket win.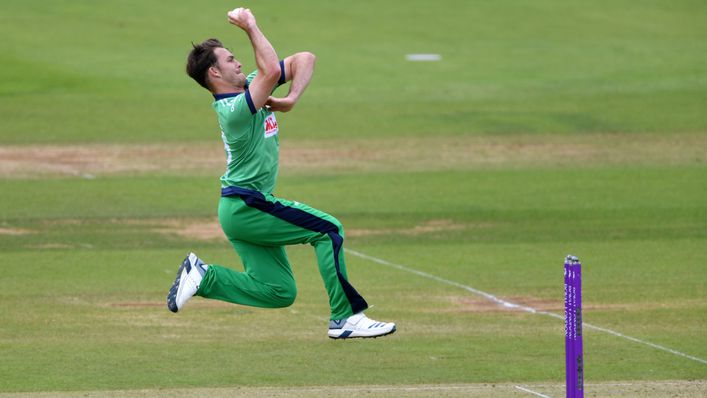 "To be honest, I wasn't really thinking about it [emulating Malinga and Rashid]," Campher, who ended up with figures of 4-26, said.
"It will set in a little bit later, but I'm just trying to do what I want to do - when Tendo [ten Doeschate] walked in we knew we had to go straight to him and that worked and then just carried on to Edwards too.
"Both those [attacking the stumps] were plans worked out from the analyst and that kind of fit into my game, so maybe in a few hours or a few days, it might rub off.
"But to be honest, I'm just happy with the win and that's all that matters."
On his feelings ahead of the hat-trick ball, he added: "My heart was racing quite high, but I just took a few deep breaths at the top of my run and just tried to make sure I manage my skills.
"I didn't really finish the last over as well as I wanted to, but I'm learning and I'm young. I'm just trying to do the best that I can."