Hit For Six returns to bring you all the latest news from the world of cricket as Eoin Morgan's side start the white ball summer in fine fashion.
Woakes shines in ODI opener
Forgotten man Chris Woakes has reiterated his desire to play for England in all formats.
Woakes, 32, was named the PCA men's player of the summer last year but found himself on the sidelines all winter.
The Warwickshire all-rounder was then one of the England players who missed the Test series with New Zealand following the IPL's suspension, compounding a frustrating nine months.
But Woakes was back in England colours for the three-match T20 series with Sri Lanka, before a high-class spell helped Eoin Morgan's men beat them in the opening ODI on Tuesday.
He took 4-18 from his 10 overs and was quick to set his stall out for the rest of the summer.
"There is a bit of rest and rotation, so there is something behind the madness of missing games of cricket," he told Sky Sports.
"I certainly hope to [be involved in the Tests]. I have had a little lay-off from playing for England. I want to play as many games as I can for England.
"These discussions do go on, but at the same time I do want to play as much as I can. I want to play a big part for this team moving forward, hopefully across all three formats.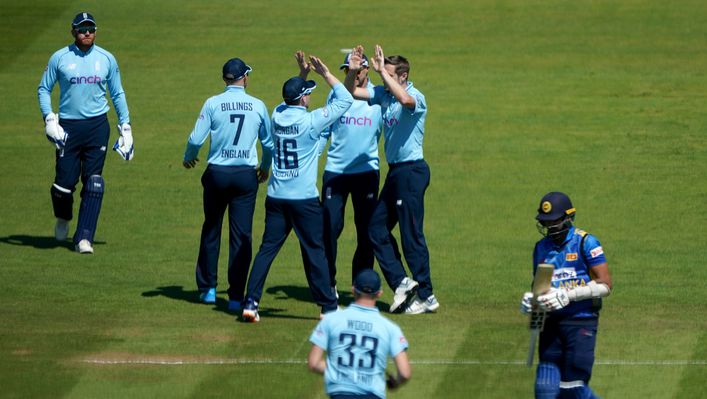 "I have played a couple of games for Warwickshire which I felt got rid of a bit of ring-rust there, but since I've come into camp with England, I've felt pretty good.
"Certainly today, after the first two overs I felt like I found my rhythm really well and hit my straps. Obviously picking up early wickets helps, particularly as an opening bowler. I felt like I was in a good rhythm."
Root marks milestone
Eoin Morgan opened up the possibility of Joe Root breaking back in to England's T20 side after he marked his 150th ODI cap in fine fashion.
Root struck 79* to see England to a five-wicket win as he reminded everyone of his white-ball class.
The Test skipper has lost his spot in the shortest format despite ending the 2016 tournament as England's leading run scorer.
"I think there are a lot of people who are [in contention] and certainly you can't rule Joe out," said Morgan.
"The role he played in 2016, the runs he scored and the manner in which he scored them as well went a long way towards getting us to the final. His knock in the final as well was outstanding.
"I think circumstances in the last two years, given how busy the schedule is but also Test matches being a priority, hasn't allowed Joe to play as much T20 as he'd have liked.
"But he's one of the best in the world in most situations and he showed his class. Even yesterday at training it was notable how easy he found things.
"He just does the basics unbelievably well and never seems to struggle, even though the wicket might have been a little bit two-paced. So it was a joy to watch him see the team home."
Woakes presented Root with his 150th cap before the start of play and heralded the No3's innings.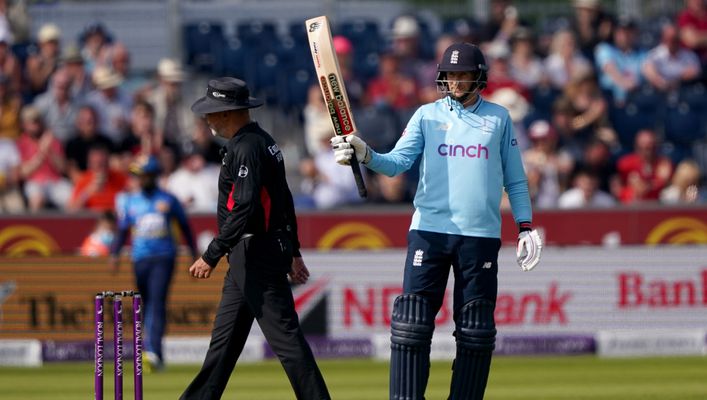 "In his 150th game, not that he needed to remind everyone, but he certainly reminded people today that he is a class act. He is very much a calming influence on this group," Woakes said.
"We have got a very aggressive batting line-up and we do take the attack to the opposition, but with that over the years, we've been very smart and Joe is a big part of that.
"He is world-class player. He has made that look extremely easy [today] when it actually wasn't, so it's great to have him back and playing in ODI colours.
"I presented him with his 150th cap. I didn't get much sleep last night thinking about that. I delivered the speech and then realised I had a game to play!
"It was a really nice moment. It was nice to be asked, and hopefully he appreciated the speech as well."
World Cup move confirmed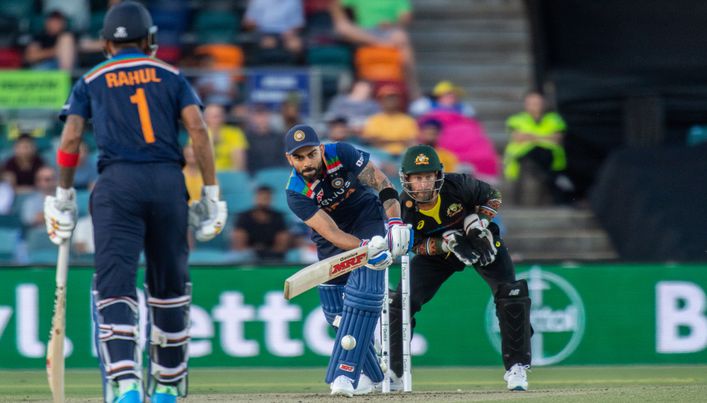 The ICC have confirmed that this winter's T20 World Cup will be played in the UAE and Oman.
India was due to host the tournament but the Covid situation in the country has caused no end of carnage, with the IPL suspended in early May.
It was long suspected that the first World Cup since 2016 would be moved and the news has now finally been made official.
The action gets going on October 17 — just three days after the IPL final is played in the UAE — and ends on November 14.
Geoff Allardice, acting chief executive of the ICC, said: "Our priority is to deliver the ICC Men's T20 World Cup 2021 safely, in full and in its current window.
"Whilst we are incredibly disappointed not to be hosting the event in India, the decision gives us the certainty we need to stage the event in a country that is a proven international host of multi-team events in a bio-secure environment.
"We will work closely with the BCCI, the Emirates Cricket Board and Oman Cricket to ensure fans can enjoy a wonderful celebration of cricket."