Ahead of England and New Zealand facing off in the First Test at Lord's on Wednesday, Hit For Six brings you all the latest news from both camps.
Bracey ready to don the gloves
James Bracey knew he had a good chance at making his England debut against New Zealand this week — he just didn't expect to be behind the stumps.
But a freak accident in the changing room left Ben Foakes with a torn hamstring and opened the door for Bracey to earn his first Test cap as a wicketkeeper.
The Gloucestershire gloveman had been earmarked as a potential top-order batsman by England after impressing when the national side named a large 55-man squad last summer as cricket got underway again following the outbreak of coronavirus.
And Bracey, 24, admitted he was mentally preparing to force himself into the XI as a specialist batsman after being named in the 15-man squad, rather than just a reserve.
He said: "I was really excited when I got the call about being in the 15. It's a bit different to how I have been around the group in the last year or so.
"I think that step up into the main squad is a big landmark. I have been taken on in each group — originally in the 55 and then it kept being cut down — and now I feel like I am really close. I am really keen to get going.
"When I heard about Ben it was almost a shock. I didn't really have it on my radar to be there as a keeper.
"I knew Ben was highly likely to take those gloves. When I got that call it didn't really sink in straight away but when I arrived in London it started to hit that it was a distinct possibility."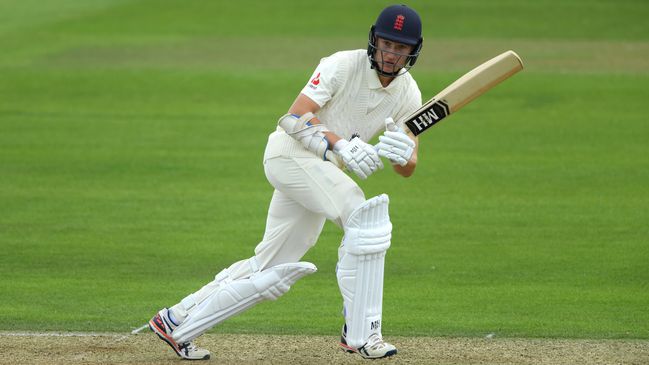 Kent captain Sam Billings replaced Foakes in the squad and was challenging Bracey for the spot in the side, with first-choice keeper Jos Buttler and Jonny Bairstow not considered for selection following their IPL quarantine.
Yet it is Bracey who will take the gloves. And having spent 20 weeks in bio-secure bubbles working closely with his fellow keepers, he is confident his skills will be up to scratch in the Test match arena.
He added: "While we were away this winter, all four of us were there [and] it wasn't something I really looked at.
"I always knew that if I continued to work on my keeping there was always a possibility. I am really glad I put in that extra shift because it puts me in lot better spot now.
"With Jos and Jonny and Ben [Stokes] coming back later in the summer, it might not be mine to keep but as long as I show myself as a good keeper, it is definitely going to help me out going forward.
"I've had a lot of times this winter when I've been trying to calculate how I'm getting in the team and how I'm going to get that opportunity. But the fact of the matter is a lot of the time it happens when you don't expect it. That time hopefully has now come."
Anderson equals Cook's record
Barring any last-minute injury issues, James Anderson will equal great mate Alastair Cook's record of 161 Test matches played for England when he takes to the field against the Kiwis on Wednesday.
It is an astonishing achievement for the fast bowler, who will be playing in a Lord's Test for the 24th time.
Anderson, 38, acknowledges now that being dropped from the ODI side after the 2015 World Cup debacle has proven a blessing in disguise.
He said: "It does make me feel proud. I never imagined in a million years I'd get to this point.
"Certainly for a bowler to play this amount of games is… I don't know what the word is. But it's a bit mind-blowing to me.
"I feel really honoured that I've managed to do it because it's such an amazing thing to do. I absolutely love Test cricket. I've got a huge passion for it.
"Growing up, all I wanted to do is play Test cricket for England and I'm honoured I've been able to do it for this long."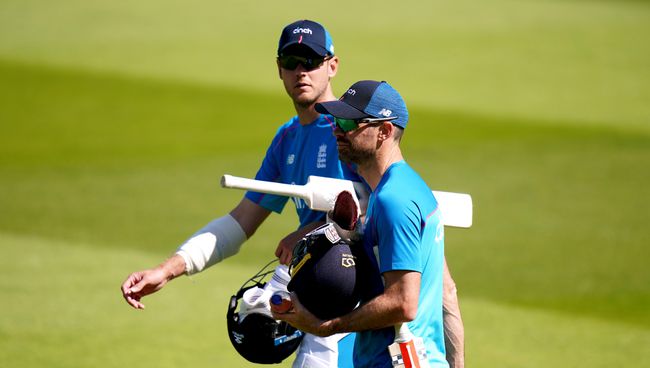 On the white ball axe, Anderson added: "I was slightly annoyed at the time. But looking back, it's been an absolute godsend because I certainly wouldn't still be playing now if I'd carried on playing one-day cricket.
"Having the breaks between series to work on my fitness and recover has made such a big difference being.
"And being able to fully focus on one format, too. I remember getting to the end of a Test series and the day after you're practising your white-ball skills.
"It can be quite difficult to switch. It affected my action a bit at times. When you're trying to bowl yorkers, you do things slightly different with your action.
"You might try to bowl faster, you might lose your seam position and not swing it as much in red-ball cricket. It's definitely helped having my sole focus on Test cricket."
Anderson has missed more Tests in the last couple of years with England implementing a rotation policy to try and keep all of their seam bowlers fit.
It has meant he and fellow England legend Stuart Broad have not played together as much as you'd expect.
The Lancastrian is hoping that changes this summer after an extended break.
Anderson added: "I don't feel like I've played that many games. My body doesn't feel old or tired, it's just incredible.
"Yes. I'd love to play all seven Tests this summer. There are five Tests against India after these two Tests against New Zealand — and then The Ashes after that. So we want to start this summer well.
"Hopefully, if we do pick our strongest team we [Anderson and Broad] would like to think we're both in that. And we'd love to share the new ball together, yes.
"Stuart and I have sent a few texts to each other saying it'd be nice if we did get to play together. Obviously it's completely down to the coach and captain.
"But I think, from the team's point of view, we want to get some momentum going into a big summer."
Kiwis prepare for WTC final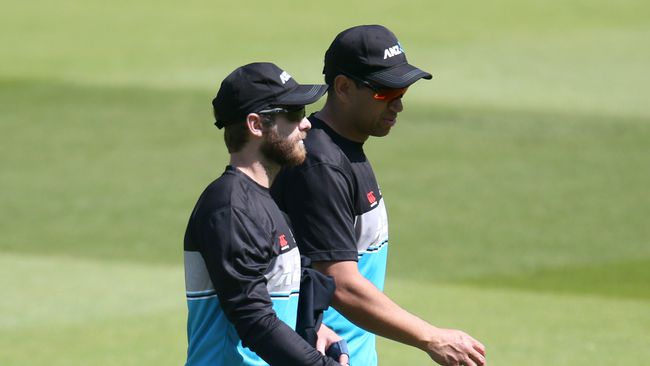 New Zealand are using this two-match series as preparation for the World Test Championship final against India later this month.
Although Trent Boult will take no part as he builds up his fitness ahead of the maiden final, it is a strong Kiwi side England will face.
But it has not been an easy preparation for the visitors. Rules around quarantine and coronavirus mean they have had limited outdoor practice — and no warm-up games.
Experienced batsman Ross Taylor said: "The boys have hit a lot of balls, but indoors. From my first tour in 2008 to now, we must have played four or five warm-up games back then.
"But times have changed and you don't get much preparation and lead-in with so much cricket.
"I think a lot of experience has to come into it for the guys who have played here before. But the guys who haven't are asking their questions.
"I suppose there's going to be a bit of a 'feel' period without having a game but that's no excuse. Whatever we do on Wednesday, we're going to have to do well.
"It's nice to get back to a little bit of normality, even though it's a little different to what we're used to. Hopefully, in time, there'll be a few more tours but coronavirus is pretty rampant in a lot of countries.
"Just to be able to play cricket and there to be crowds… England played West Indies and Pakistan last year without any crowds. Even the thought of playing in front of 70% capacity in Edgbaston, it's really good for players.
"Hopefully, there'll be some atmosphere and some good cricket as well."