LiveScore's cricket expert Matthew Storey brings you all the latest news from around the world.
New faces for England
The likes of James Bracey and Ollie Robinson will still get their Test chance when England face New Zealand next month.
While the postponement of the Indian Premier League means Chris Woakes, Sam Curran and others will be in the country and available for selection, ECB director of cricket Ashley Giles is wary of entering them into another bio-secure bubble so quickly after returning from India.
The 13 English players who have been involved in the IPL are all in the middle of a 10-day quarantine period after departing the coronavirus-hit country in the middle of last week.
And that comes after spending weeks, and months in some cases, in bubbles in India, locked away from family and friends.
On top of that, Ben Stokes is still sidelined with an infected toe while Dom Sibley, Jofra Archer and Olly Stone are all facing their own battles to be fit for the start of the First Test on June 2.
Giles said: "What we do know and what's not going to change is that given the weight of cricket, given the Ashes series — and we don't know what conditions that's going to be played in with regard to a coronavirus environment — we are going to need a bigger group of players.
"We may also choose against New Zealand to look at some new faces.
"All these guys are currently in quarantine and have had a number of spells in quarantine and bubbles in this last period.
"Some of it's their choice, I get that. But we need to look after them with the amount of cricket they've got coming up. We're not going to rush or force them back into cricket.
"Chris Silverwood will work with each and every one of them, as will our medical teams, on what's best for their progress.
"On the matter of playing cricket, they are all different. We know historically that Woakes, for example, likes to get more overs under his belt with the red ball before he's up to speed.
"Others react differently to that, so it's a case-by-case basis. We have got an awful lot of cricket coming up."
The squad for the New Zealand series is expected to be announced in the middle of next week, with Bracey, Robinson, Ben Foakes and Craig Overton all tipped to be involved.
No-go for Bamboo bats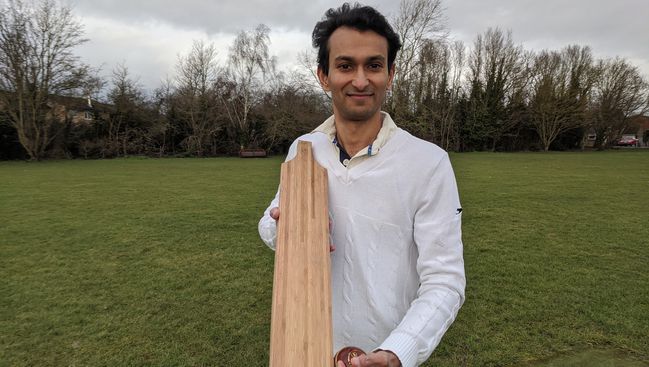 The MCC have declared bamboo bats illegal after a new study offered them as an alternative to traditional willow.
Issuing a statement in relation to the new findings, the game's lawmakers said that "currently law 5.3.2 states that the blade of the bat must consist solely of wood, so for bamboo (which is a grass) to be considered as a realistic alternative to willow would require a law change".
But the matter will be discussed at the next laws meeting, with the bamboo bats considered more sustainable than their willow counterparts.
Whereas a willow tree takes 15 years to grow to maturity — and around 30% of the wood is wasted in making bats — bamboo is cheaper, fast growing and regrows from the same stumps.
Researcher Darshil Shah saidd: "It is also very prevalent in countries that are taking up cricket such as China, Japan, South America."
The study was conducted by the University of Cambridge and states that a greater sweet spot would be available with the new bats — something the MCC are just as wary of allowing.
They have altered laws in both 2008 and 2017 to limit the size of bats as they try to keep a fair balance between bat and ball.
Shah added: "They are stiffer, harder and stronger than those made of willow, although more brittle."
Raging Raja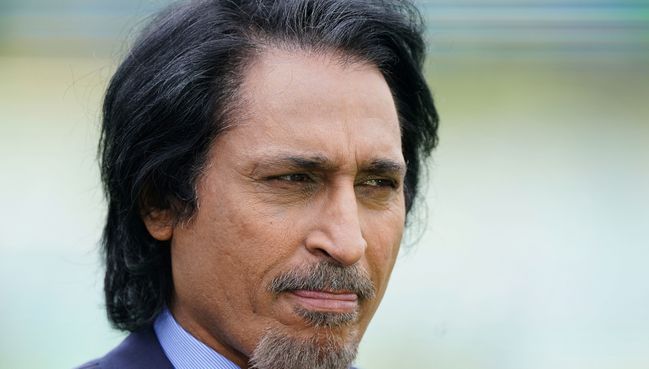 Former Pakistan batsman and prominent commentator Rameez Raja has laid into Zimbabwe after Pakistan completed a routine 2-0 Test series victory.
Babar Azam's side won the Second Test by an innings and 147 runs after a similar margin of victory in the first match, leading Raja to claim the Africans should give up Test cricket.
Given the struggles in Zimbabwe over the past few decades, their cricket has declined — winning just two of their past 17 Tests.
But Raja's comments have drawn fierce criticism given Pakistan suffered a similar series defeat in Australia just two years ago, while England suffered three heavy defeats in India in March.
Raja said: "Such a mismatched series should not take place. Test cricket is already under pressure and very few people watch it.
"If you show them such one-sided matches, they will switch to watching football or other sports. A three-day Test match is a joke.
"There has been a gradual deterioration in their system and structure along with corruption in cricket board.
"This performance is a reflection of this deterioration over the past 15-20 years.
"I hope they do well in the future but for now they should not play Test cricket and concentrate only on white-ball cricket."
As the ICC continue to try and grow the game, Raja's criticism has been met with dismay on social media by fans.